Sometimes, you don't want, or can't, get out of bed. This can make you not only bored, but also feel inactive. Online games are a great way to get your mind active and keep you entertained, all from the comfort of your own bed.
That's not to say you should just download the first game that pops up on your app store, there are actually way more games available then you'd think. Also, some very unique ones that you maybe have never considered.
Mobile Games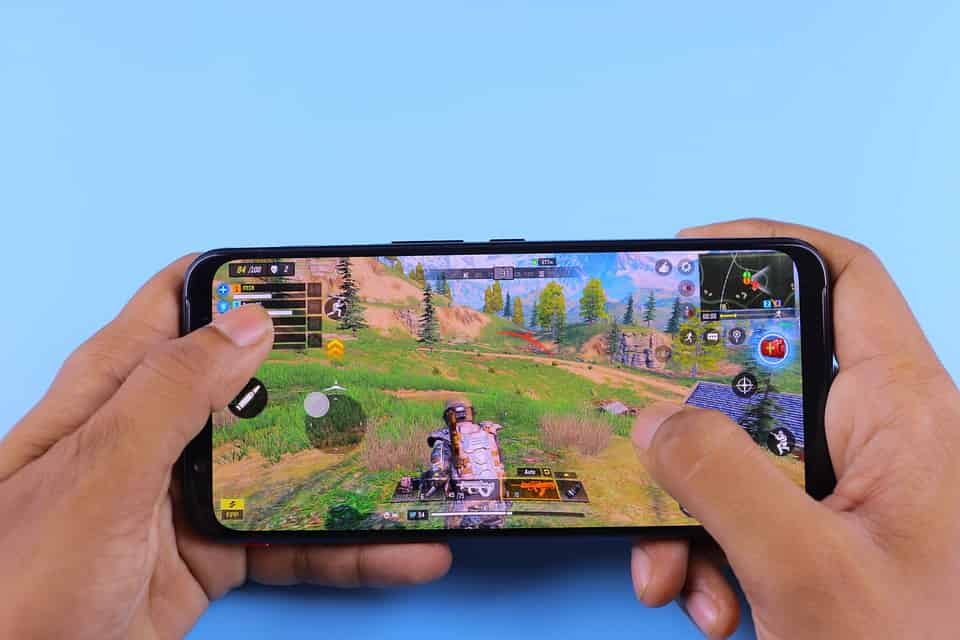 Some of the easiest games you can play from bed are mobile games. Most people will probably keep their phones by their bed at night, or just in general. So, when you're lounging in bed or confined to laying down and want to play, this is a logical focus point for entertainment.
This are a wide range of online games on mobile available these days. You can even get popular games that are usually available on consoles and PCs.
Some of these must play games include hit battle royale games such as Call of Duty, Fortnite and even PUBG.
The controls are optimised to be touchscreen at a landscape angle, yet still feel as natural as playing via a controller. There are even third-party ways of playing with a controller on your phone, or even use a keyboard if that felt more natural to you.
As well as cross play games with PC and consoles, there are also mobile unique games that have millions of players. They will be household names that you're familiar with, such as Angry Birds, Candy Crush and Plants Vs Zombies. The list really goes on when it comes down to mobile games, have a look for yourself.
The beauty of mobile games, is that they are optimised for phone use. This may sound obvious, but sometimes with games you find that they are ported over. This term refers to games that were made for another device, such as console, that has been transferred over to mobile use without accessibility or design in mind.
So playing mobile exclusive games that are built with the mobile user in mind, really helps increase performance and fun.
Browser Roleplay Games
Away from traditional app based mobile games, you can also find browser games. What this term means, is that you can just use google to find sites with games on. As you can probably imagine, that means there are thousands of options for games.
When considering which genre to dive into, consider looking into roleplay games. They are a popular trend of games, made popular by the rise of Among Us in 2020.
These games allow you to create a character, customise their look and take on different roles. Take Town of Salem for example. It's a free game where you create your character, name and look, and enter a town with other players.
You all will be given a role within the town such as, doctor, lookout, investigator, mayor etc. There will be 3 of you that get an evil role, and you have to play to your role and try to win. It's much like the game Mafia, if you ever played that. There's plenty of advice if you're struggling to win.
Casino Fun
A more modern twist on games come in the view of casino games. Online casino games have been more and more popular, especially with the closure of actual casinos during the COVID-19 pandemic.
The fun thing about them is not only the risk vs reward balance you have when playing, but the fact you can also play with other people.
Whether you want to sign up to tournaments with friends and family, or simply want to play with random people, there are options for you.
Online casinos have all the games you'd find in a typical casino plus some extra digital ones that you simply couldn't get physically. Some of the more popular games include blackjack, poker, roulette and slots. These are the more common games but also some of the most fun. It adds an extra edge when playing against other people too.
They also incorporate traditional casino environments in certain games. For example, you may not like online casinos that seem recorded or very robot like.
You can actually play casino games such as roulette live, so you feel more like you're actually at the casino. Try live dealer roulette today by browsing via Online Casinos to see what options you have and who has the best reviews.
If you're not sure where to begin when looking into casinos, then consider using Online Casinos to see what's around. They can show you reviews from other players so you know who to trust. They can also offer unique deals and bonuses for using their site, so it's worth having a look at.
When taking part in casino games, remember to gamble responsibly and never bet what you can't afford to lose.
Multiplayer Games With Partner
If you're with your partner, then there are fortunately plenty of games that you can play together, either on the same device of if you're both in different households. There are app based games, such as Draw Something where you take turns drawing and the other guesses, much like Pictionary.
Pretty much all traditional board game like games have an app version of them built to play with friends and family. Go onto your app store and search for some of your favourite games, such as monopoly and see what's around.
For when you're both in bed, there are also two player games that can be played on the same device. Either turn based options or simultaneously. There are plenty of apps available based not just for two people, but for a couple.
If you're not interested in app games, have a search for two player games on a browser, you'll find plenty of results and will be able to dissect it further to find what interests both of you.