For audiophiles, tinkering with the dynamics of how their music should sound has always been a favourite pastime. However, it costs a ton of money, experimentation and precious time. Luckily, if you are an Android device owner there are a melange of tools that can help you attain aural bliss for free. One such nifty tool is the equalizer that can balance out various frequencies of sound and render your Android mobile at par with a full-fledged music system. Below, we did a rundown of the 10 best Equalizers for Android that are free apps available on the Play Store.
So, are you ready to hone the sonic soundscape of your Android mobile? Without further ado, let's get started. Please note that all the equalizers mentioned below are not in order of ranking and you can choose any one that you deem fit.
10 of the Best Equalizers for Android in 2021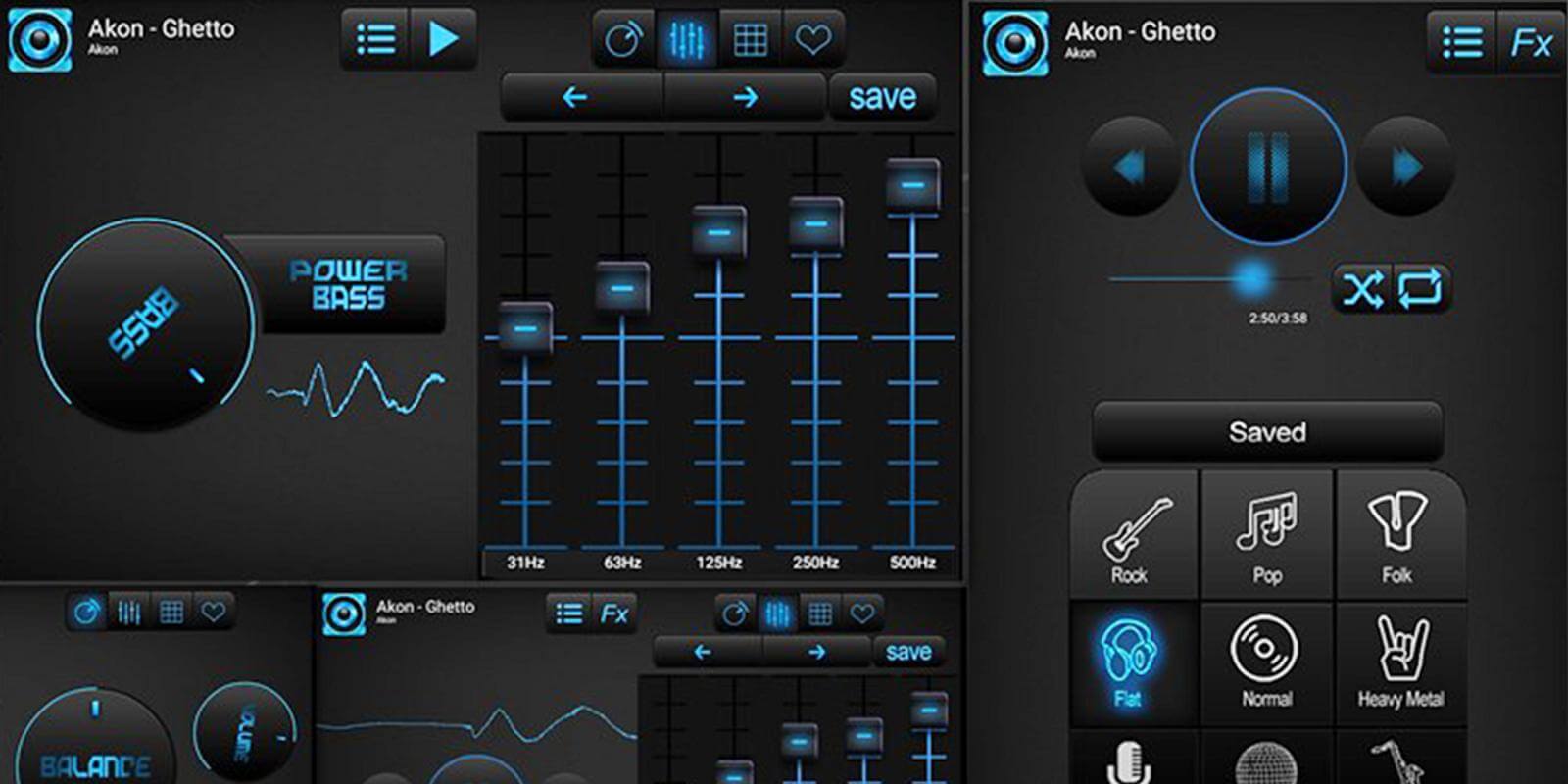 Symbolic of its name, Equalizer and Bass Booster encompasses two things: EQ and Bass. To be precise, this app incorporates a solid 5 band equalizer, bass booster and ten equalizer presets that guarantee aural heaven. Plus, thanks to seamless integration with most FM radio stations, audio and video players, Equalizer and Bass Booster will be suffice to satiate the needs of audio aficionados.  
Furthermore, it sports a smooth and responsive UI that doesn't lag even when you are multitasking. All in all, Equalizer and Bass Booster is an easy-to-use app replete with all the essentials one would seek in a music equalizer app.
With 10 dedicated bands for adding an extra sonic depth to your music, 10 Band Equalizer reigns supreme as one of the best equalizers for Android users. As opposed to most Android music players that just offer 5 bands, 10 Band Equalizer can adjust the frequency from 31Hz to 16kHz from a wide range of 10dB to -10dB with left and right panning options.
What's more, 10 Band Equalizer also includes an inbuilt music player and is easily compatible with other music players as well. Those looking for further tweaks can snag a bass booster, volume booster, treble booster, and some nifty equalizer presets. However, the only downside to this free app is that it displays ads.
3) Equalizer – Music Bass Booster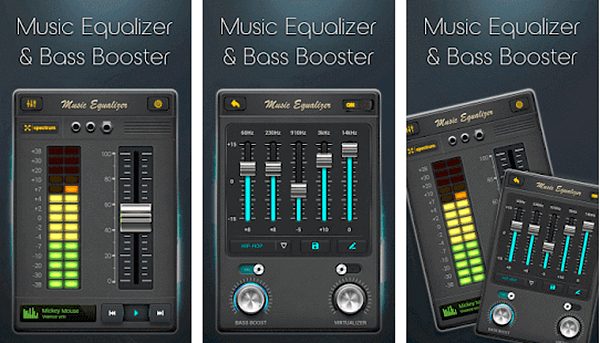 Perhaps one of easiest apps to use on our list of the best equalizers for Android, Music Bass Booster comprises a standard 5 band EQ with ten splendid presets. Coupled with an old school-esque layout, Music Bass Booster is a no frills attached EQ machine that means serious business.
What's more, the app also packs in a nifty bass booster and volume booster that should be able to work with most Android music players. All in all, the age old adage "you get what you see" fits Music Bass Booster quite aptly.
4) Equalizer FX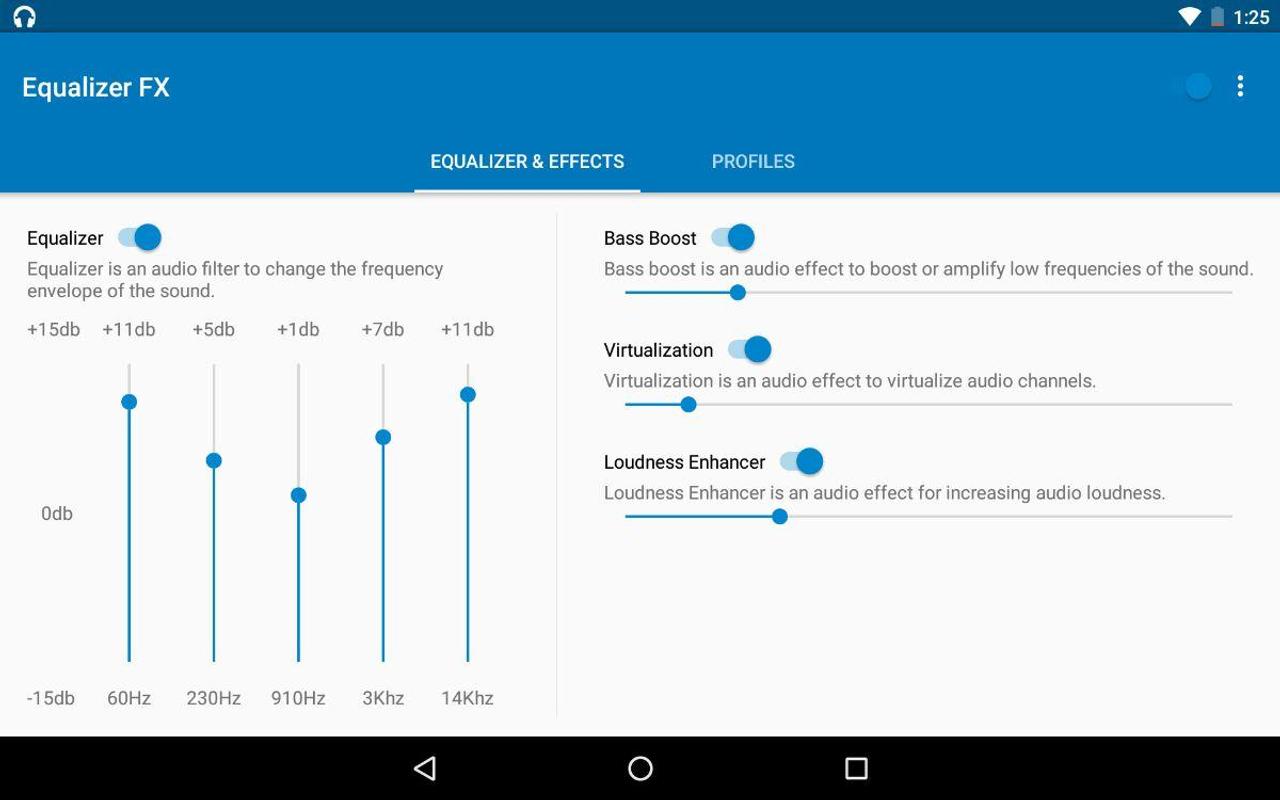 If you are looking for an easy-to-use equalizer app with a clean UI, then Equalizer FX is worth its weight in gold. This app comes loaded with a 5 band equalizer, virtualization, bass boost, and a loudness enhancer. Equalizer FX works like a charm with streaming services such as Spotify, Pandora, and Google Play Music.
For starters, you can quickly tweak high, mid and low frequencies with presets to get a gist of Equalizer FX's credentials. However, as is the case with most free equalizer apps, ads could get a bit intrusive and hamper your overall music streaming experience.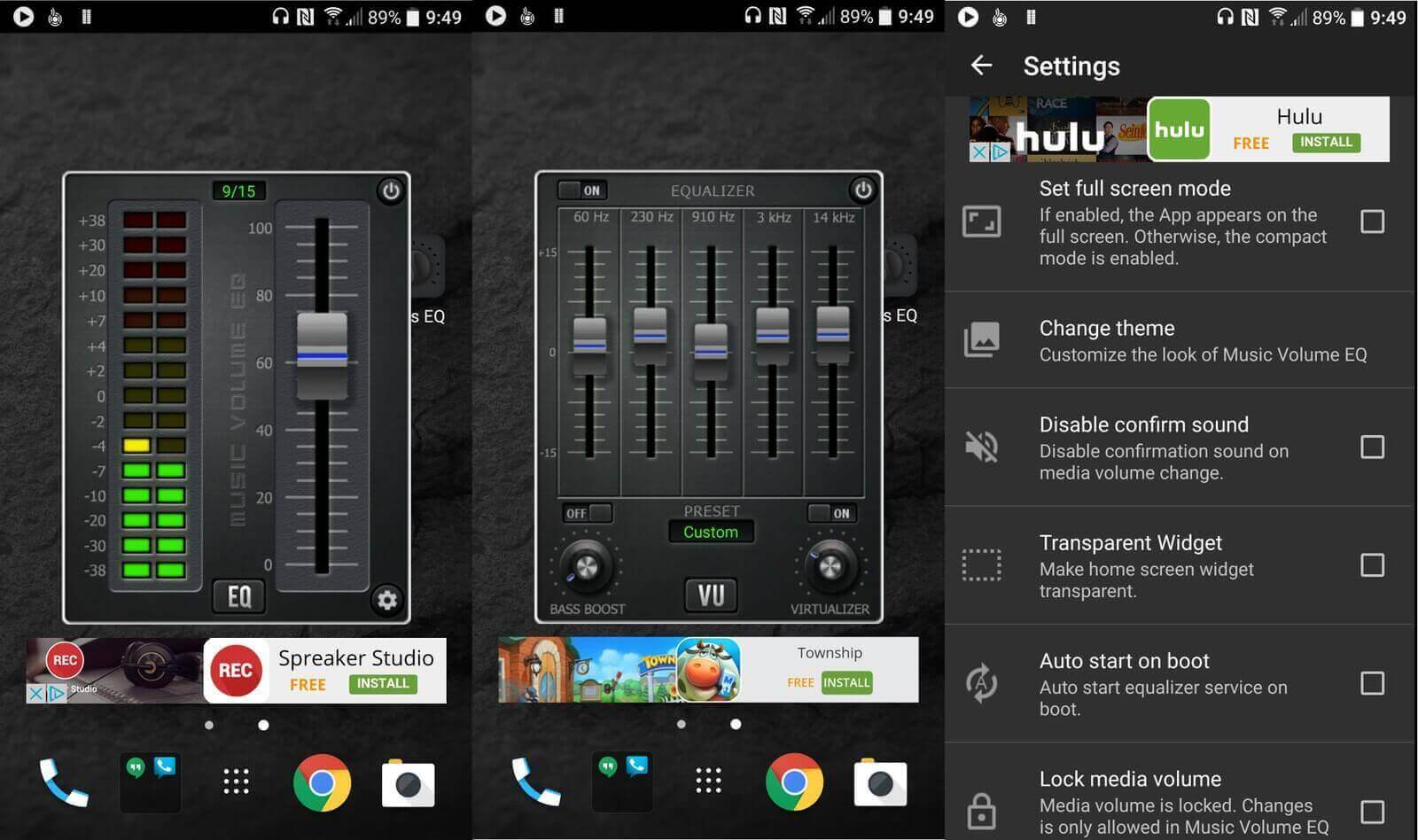 An immensely popular app amongst audiophiles of all hues, Music Volume EQ and Bass Booster boasts a pretty standard 5 band EQ and 9 EQ presets that work seamlessly with most modern video and audio players. Not to mention, users also get to avail bass boost, volume control, loudness enhancement, and more.
All together, if you are a sucker for sound dynamics, Music Volume EQ is one of the best equalizers for Android users who would also be enthralled by the app's responsive layout.
6) Music Equalizer – Bass & Volume Booster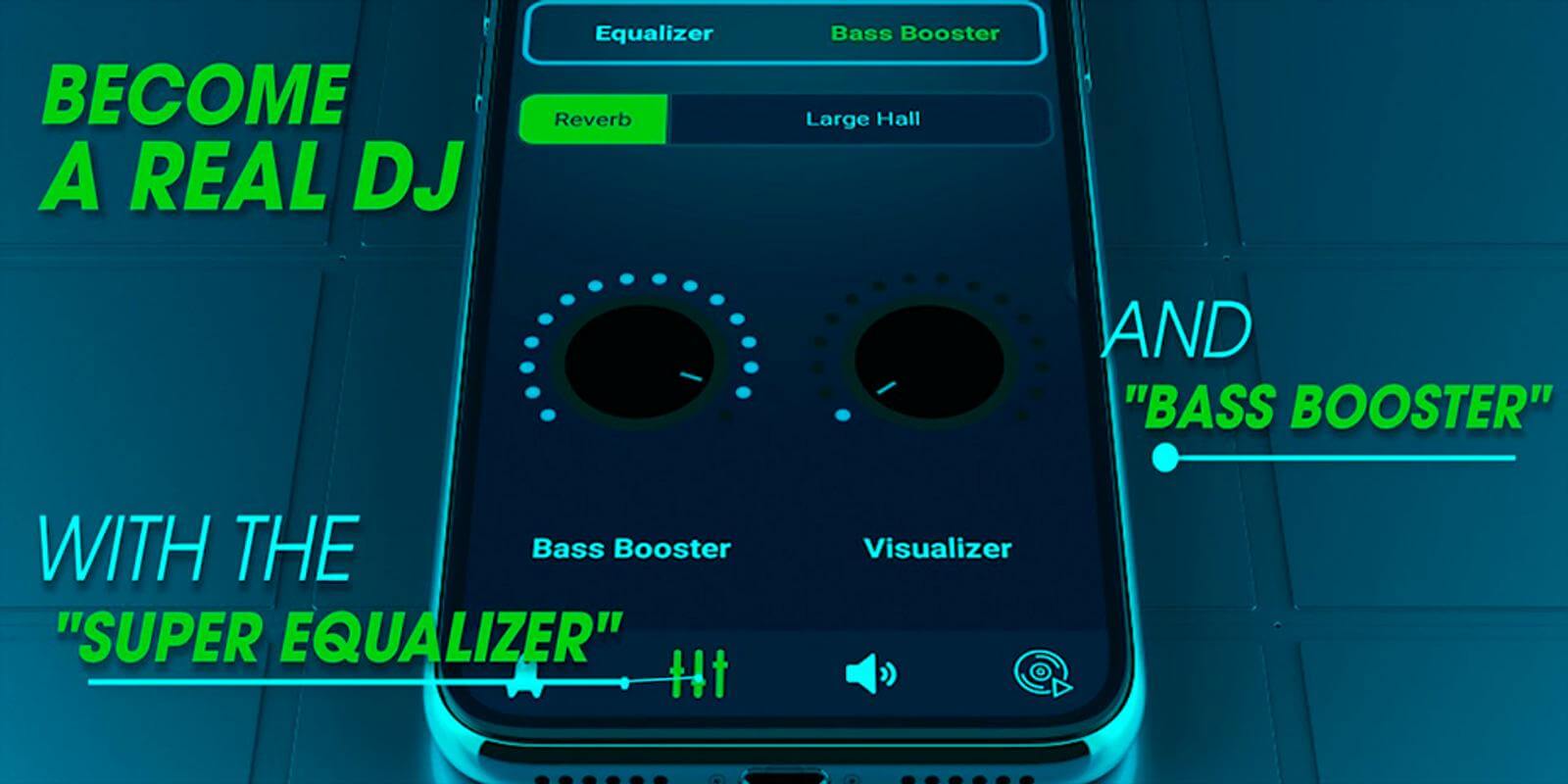 Seeking a free equalizer app that just hangs around in the background whilst you navigate to other apps for multitasking? Look no further than Music Equalizer that comes loaded with a 5 band equalizer, virtualizer, bass booster, 10 Presets, and four-by-one widget.
Even if your Android device is strict about battery hogging background processes, Music Equalizer runs smoothly without any lags. On the downside, this app does feature intrusive ads that could play spoilsport for some users.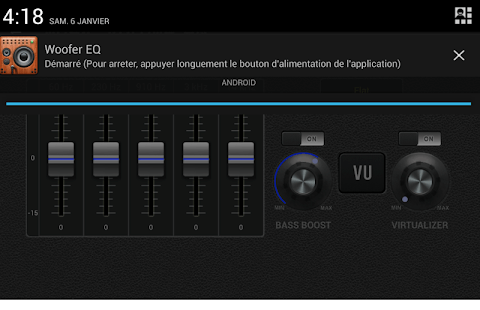 Thanks to a robust 5 band EQ and 9 quality presets, Woofer Equalizer promises a lot of tweaking action for audiophiles. With features such as bass booster, loudness meter, and virtualizer, you can listen to music and fine tune it at the same time with ease and grace.
Woofer Equalizer also boasts a VU meter (that can be set to full screen) and a volume control slider. Although like many free Android apps, Woofer Equalizer displays a tiny bar of ads at the bottom of the screen.
You must be wondering why is VLC Media Player featured on our list of the best equalizers for Android? Chances are VLC is an equally dexterous equalizer app. As much as it is renowned as a media player (for both audio and video files), VLC also includes a robust 10 band EQ that can be easily adjusted as per whim. Users can also select from over eighteen presets on VLC's inbuilt equalizer.
However, the caveat is VLC's equalizer works exclusively for the app itself hence third-party media players are not supported. On the bright side, you don't have to put up with any ads on this open-source app. Woot woot!
9) Neutralizer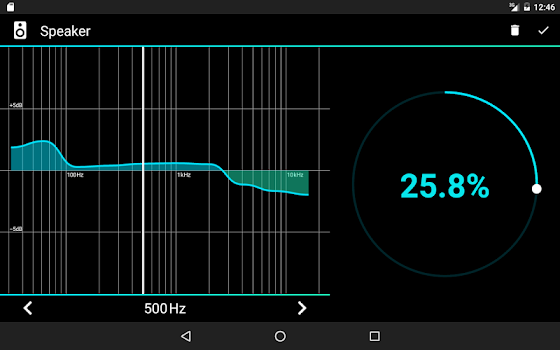 Quite an oddity on our list of best equalizers for Android, Neutralizer adjusts its EQ settings based on your individual preferences automatically. Upon app setup, users will be made to listen to sounds at various frequencies which they can turn up or down as per whim.
Once you're done with the tweaks, Neutralizer auto-generates a unique equalizer preset based on the phone speakers or your headphones. The limitation here is the free version of Neutralizer lets you create one preset whilst premium version has no such bar. We reckon re-doing the audio tests with each new pair of headphones for optimal experience.
10) AnEQ Equalizer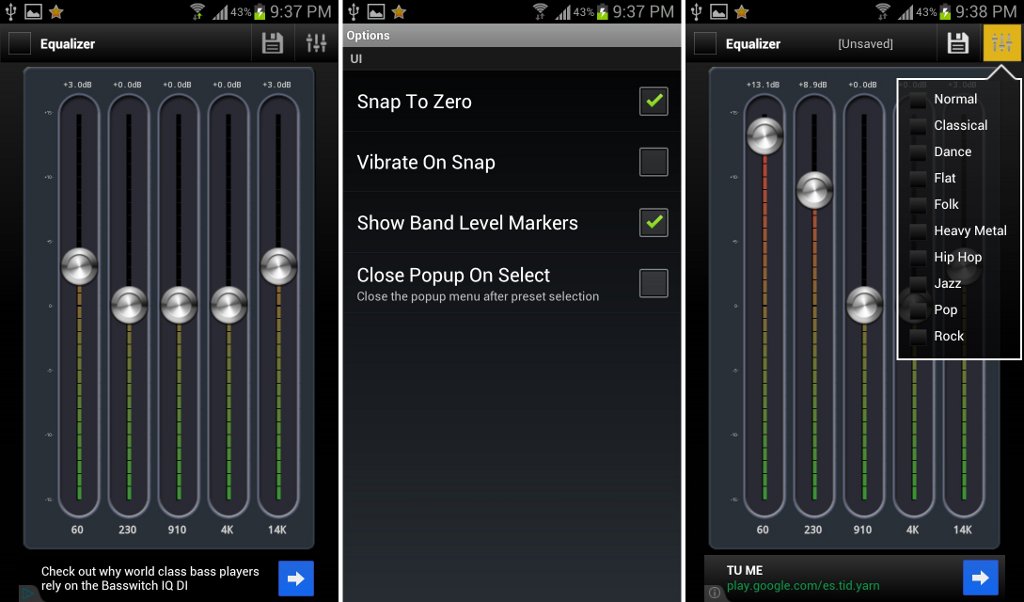 A fairly basic and straightforward equalizer app, AnEQ Equalizer offers a decent 5 band EQ, volume boost and 10 presets. Furthermore, AnEQ Equalizer can also give a fillip to your Android system sounds such as phone ringtone. One unique aspect of this app is that it lets you create and store your own custom presets.
But, the caveat is that AnEQ Equalizer displays overlay ads which could be irksome for some users.
And…that's a wrap! Did you like our list of the best equalizers for Android? Sound off in the comments.