Rabbit is currently facing intermittent lags whilst loading so the site isn't accessible for everyone. Hence, in the meanwhile you can harness the true potential of Rabb.it's innovative video-streaming feature by having a quick glance-through at some of the best sites like Rabbit online. You can do it all on these sites: stream you favourite YouTube/Netflix videos, have lively conversations with pals around the world and create chat rooms for free.
What's more, many of these Rabb.it alternatives sport a similar interface, offer identical features and are totally free! Plus, switching platforms will not be an issue. In case you were having a harrowing time accessing the Rabb.it app from your device, these snazzy sites like Rabbit are the best alternatives online. So, without further ado, let's get started.
10 of the Best Sites Like Rabbit: Rabb.it Alternatives 2021
1) SimulChat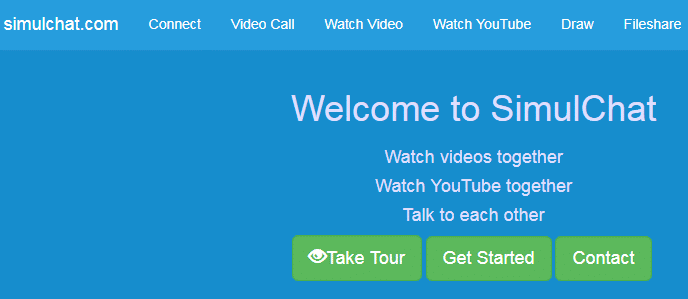 If sharing great video content with loved ones is your foremost priority, SimulChat is a decent Rabb.it alternative worth a gander. Headquartered in South Africa, SimulChat doles out a ton of handy features such as video calling, and file-sharing. You can also seamlessly stream YouTube videos and watch them with your pals.
Better still, you can also chat with them uninterruptedly for hours on end whilst watching your favourite videos hosted on a melange of social media sites. There is also a provision for maintaining privacy within your close circles thanks to nifty private chat rooms. Not to mention, you can create a virtual chat room on SimulChat with ease and grace.
2) Watch2Gether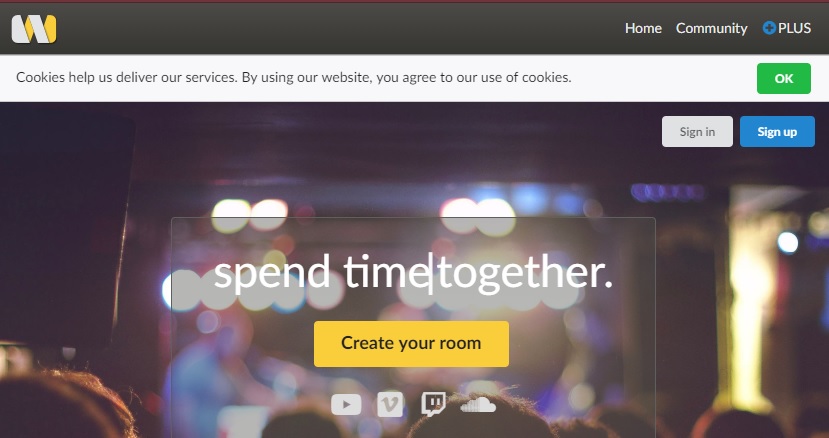 Headquartered in Germany, Watch2Gether was founded almost a decade ago in 2011 with the aim of entertaining its legions of users via video streaming and live chat. For starters, you can share your social media profiles with friends and create audio playlists as per your preferences.
What makes it a nifty alternative to Rabb.it is that you can also shop online from sites such as Amazon whilst watching videos on YouTube, LiveLeak or Vimeo. Watch2Gether is compatible with all operating systems be it Windows, Mac, iOS, Linux or Android. All in all, it is one of the best sites like Rabbit that has something in store for everyone.
3) Rave

With a smorgasbord of features, Rave ensures that streaming videos and socializing with friends and family online never goes out of vogue. The site sports a neat and streamlined interface wherein virtual chat rooms are assigned to a group of friends who can all binge watch their favourite videos and indulge in unabashed banter on the side.
Furthermore, you can also share content or upload your own videos and manage them in real-time. Not to mention, there is a provision to manage all existing chats so that your conversations never skip a beat.
4) Caracal

One of the best sites like Rabbit on the market right now, Caracal has regaled users over the years with its easy accessibility options. It lets you boot up a room with a virtual web browser and watch videos with your friends on any website you want.
You can make public or private rooms, and because it uses a virtual web browser you don't have to share your screen or be limited to only certain websites. It also lets you give your friends remote control of the virtual browser so they can put videos on too. 
You can access the site via mobile for free and watch movies, and TV Shows  without any lags whatsoever! All in all, if you are looking for a platform that's very similar to Rabbit, then it's worth taking a look at Caracal.
5) MyCircle.TV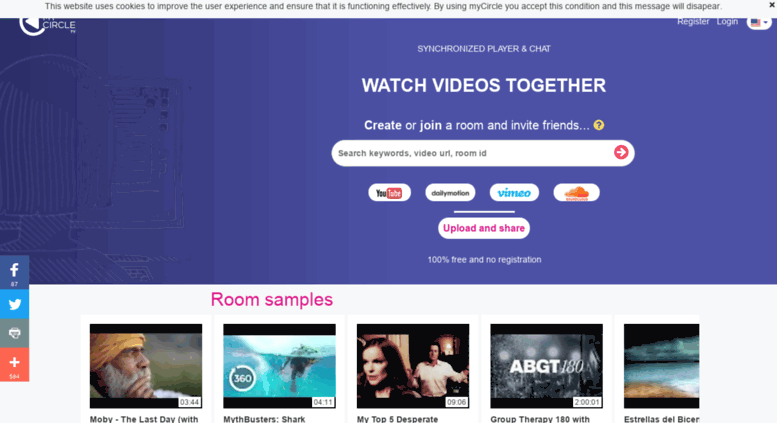 Based in England, MyCircle.TV was incepted in 2011 and offers a ton of cool features that are worth a peek. What's more, you don't have to signup or register on the site since it is available for absolutely free. The interface is as spic and span as it comes wherein one can upload their own videos and share them with friends and private groups via private chatrooms.
In fact, you can also manage your existing chat conversations and create/manage playlists in a swift manner. There is also a provision to join or create exciting new chat rooms that are exclusive to your friend circle.
6) BlaTube

Another nifty alternative to Rabb.it, BlaTube is absolutely free so you won't have to worry about registration hassles. The novelty factor is that you can share dropbox files, YouTube videos and all other forms of shareable content with ease and grace.
In fact, it is one of the best sites like Rabbit wherein you can also take control of other synced PCs within your private chat rooms and engage with friends and family in a more lively way. Furthermore, there are many active chat rooms where you can participate upon invitation.
7) LetsGaze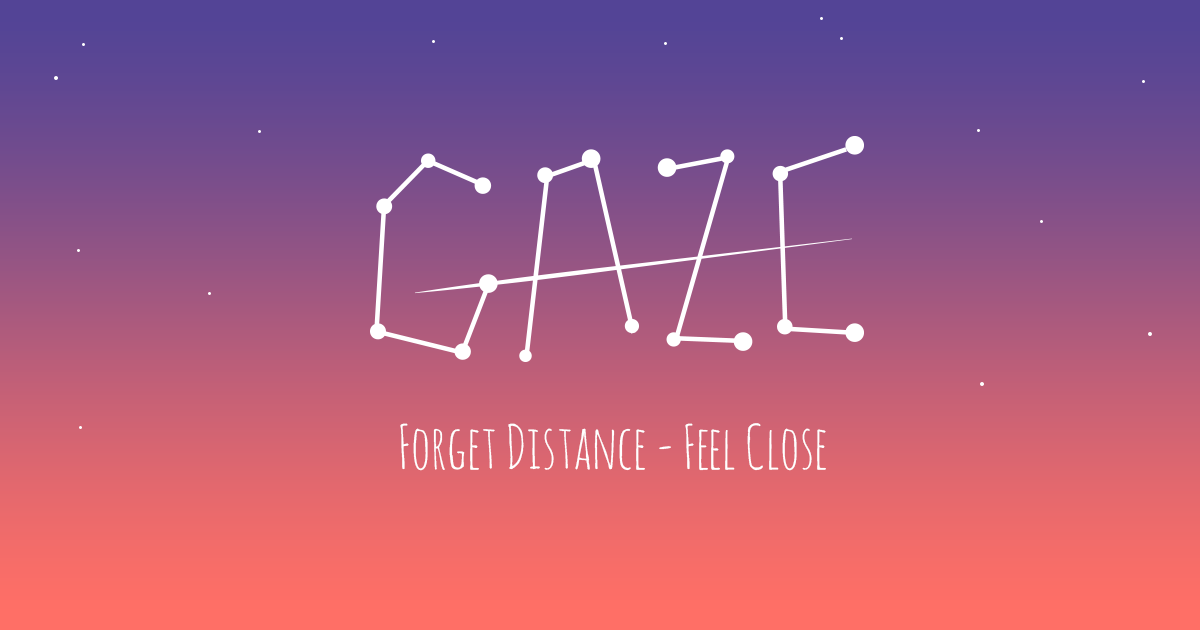 A boatload of commendable features make letsGaze the kind of Rabb.it alternative you have been wanting to get your hands on for a long time. For starters, you can use the site to chat, communicate and collaborate with pals via immersive text messaging or through video sharing in real-time.
LetsGaze rolls out momentary suggestions every once in a while to enhance your streaming experience. What's more, LetsGaze makes it ridiculously easy to share and stream videos with friends and family. You can also play video and audio in multiple formats without any hassles.
8) AndChill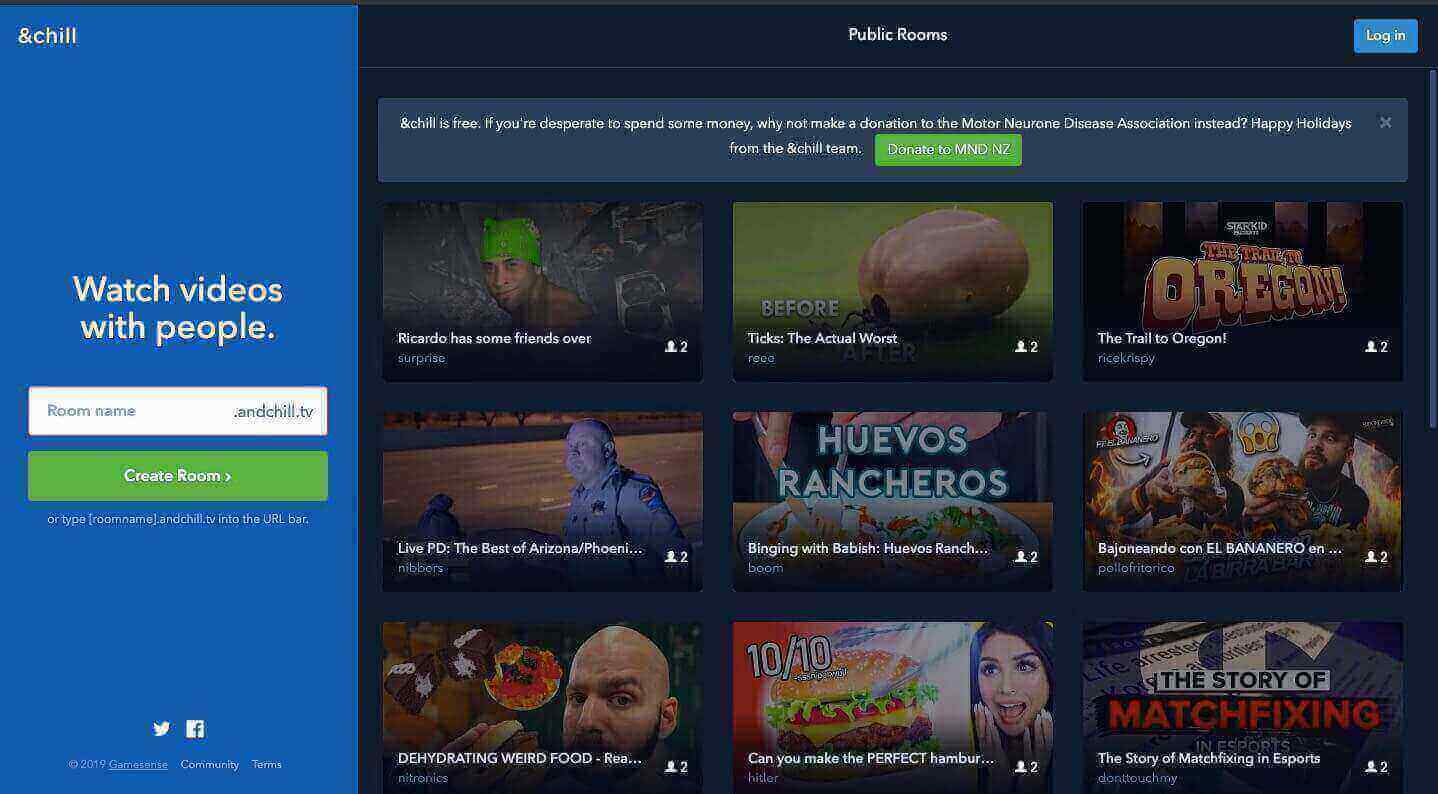 Great UX and an impressionable UI make up for an interesting chat experience on AndChill. To top it all off, you can stream your favourite videos and share links easily. Even if you are not acquainted with the site, its interface has a very fast learning curve.
Beginners can create new chat rooms in just a single click and sharing videos and music with aplomb. Furthermore, there are many active public groups that you can join to start conversations with like minded people.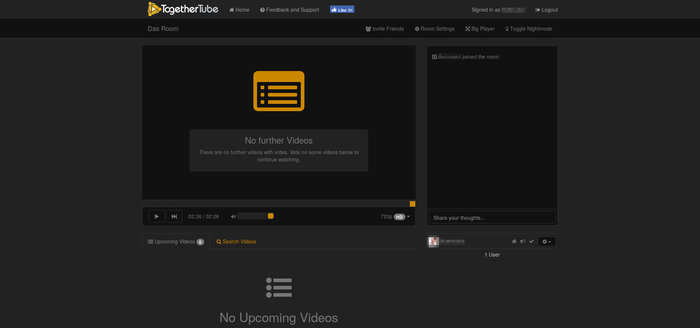 After making foray into the market in 2012, Together Tube is another Germany-based site that provides enticing features similar to Rabb.it. For starters, you can share as many links as you want with your pals and skim through hundreds of thousands of videos!
The inbuilt chat system is pretty cool and lends a definitive charm insofar as social communication is concerned. You can also avail a synchronized multimedia player as well as a voting system that's hard to find on other Rabb.it alternatives.
10) WaveLength FM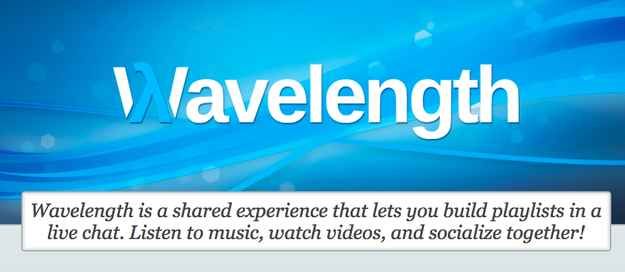 Rounding off our list of sites like Rabbit is WaveLength FM which is loaded with some splendid features. You can stream videos from social media sites for free on WaveLength FM as well as share videos and music with your pals in real-time.
Meanwhile, you can indulge in some lively conversations on the side inside a dedicated chat room which is exclusive to your clique. However, the only drawback is that you will have to register and create an account on WaveLength FM before you avail all its features.
And…that's a wrap! Did you like our roundup of the best sites like Rabbit? Sound off in the comments.