Thanks to a rapid upsurge in its global fanbase, Anime has become Japan's hottest export across the world. Several North American and European countries are already seen as lucrative markets for Anime content. However, most Anime series with subtitles are only available online. Henceforth, to watch all the latest episodes of your favourite new Anime saga you would need a list of the best free Anime streaming sites.
Fret not, we have scoured the depths of Internet to suss out the best Anime sites for you! These websites provide the finest Anime content in full HD quality with subtitles so that you can stream tons of new episodes with utmost aplomb. So, are you ready to regale yourself with some of the best free Anime streaming sites on the planet? Without further ado, let's get started.
Top 10+ Free Anime Streaming Sites List 2019
1) GoGoAnime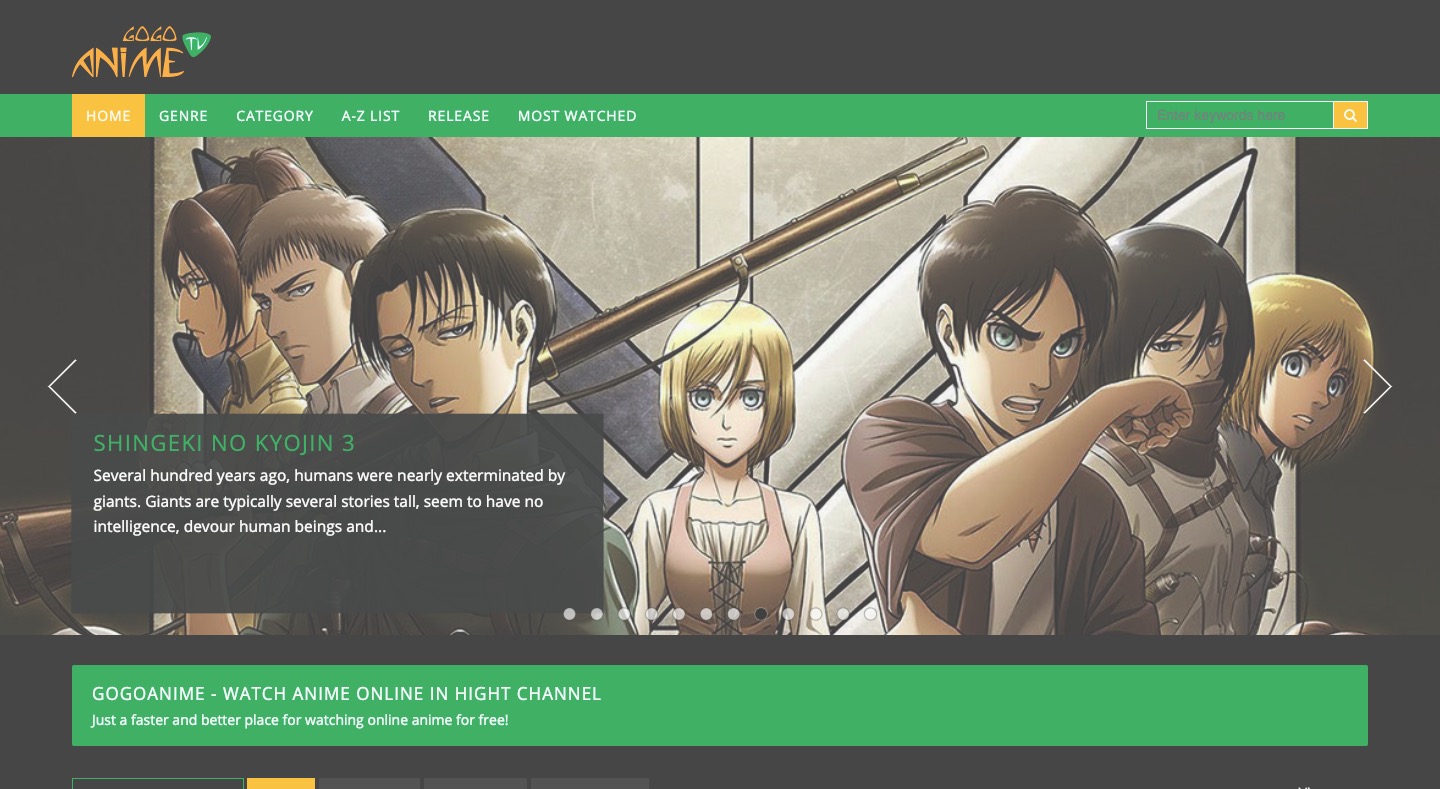 Accessible worldwide to a plethora of Anime fans, GoGoAnime is a well-organized website that hosts an abundant collection of Anime movies and Manga series. What's more, you can also find tons of Anime content dubbed and subtitled in English that can further enhance your streaming experience.
Also, non-native Japanese speakers who want to learn the language can find GoGoAnime worthwhile for learning Japanese. Did I forget to mention you can also download all your favourite episodes? Get on it!
2) CrunchyRoll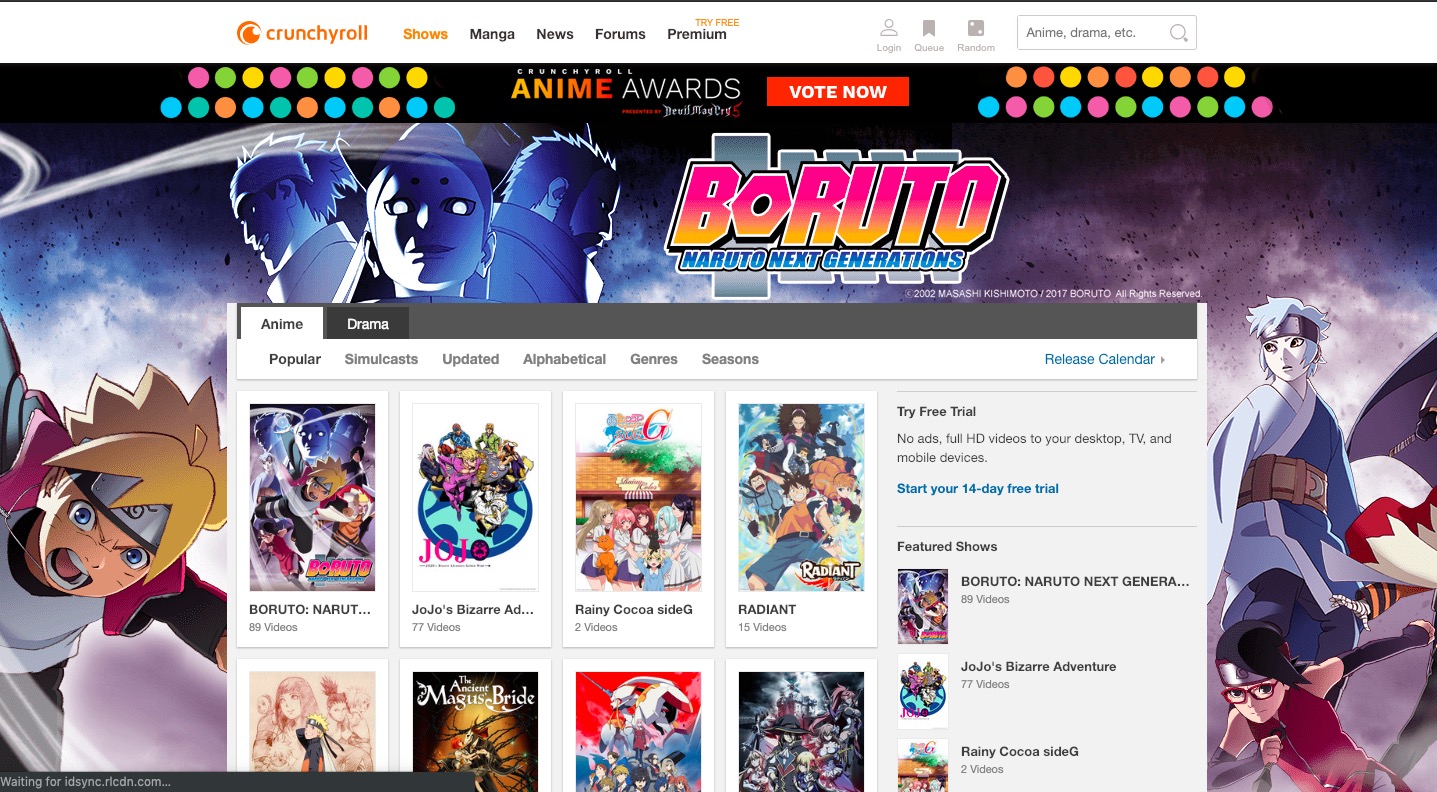 Although CrunchyRoll is intrinsically free but it comes with a caveat. That is, CrunchyRoll cranks down the video quality to 480p if you want to stream Anime for free on the site. But, it is also a legal Anime website that offers a horde of latest Anime sagas and manga content that are updated by the minute.
We are talking about the usual fare ranging from Attack on Titan to the legendary Blame! If you want to further enrich your experience, you can opt for subscription based membership starting at $6.95 a month. Luckily, CrunchyRoll is accessible globally so you can rest assured to watch some jaw-dropping Anime action for free.
3) 9Anime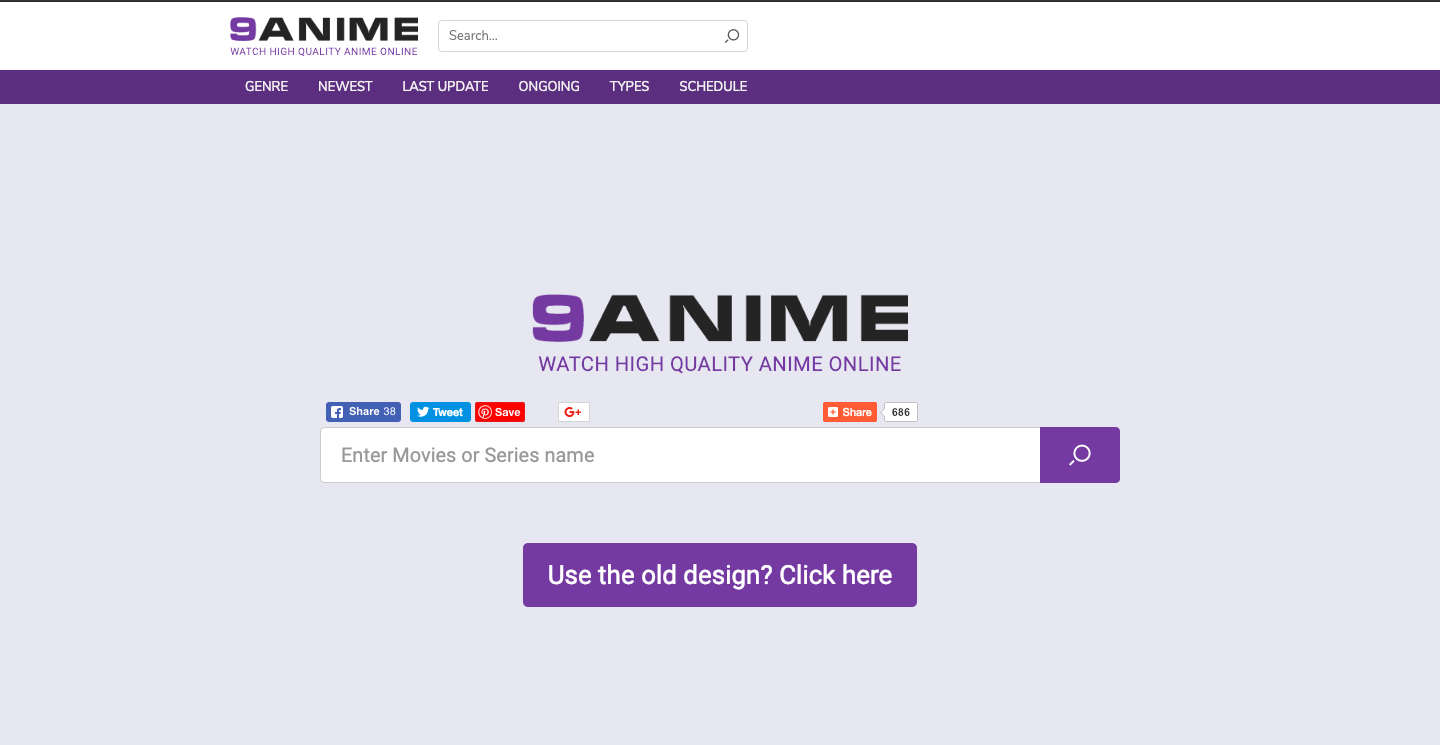 One of the best free Anime streaming sites for anime buffs worldwide, 9Anime has become a name synonymous with Anime over the years. Filled to the brim with high resolution content and a slick interface with limited ads, you would be in awe of this Anime destination at first glance. Furthermore, it is also updated periodically with new full HD episodes.
Thus, you can always expect to stream the latest episode pretty soon after official release. Simply search your favourite Anime by genre, rating, or comment and score by other viewers. However, you can only stream Anime series since there is no option for downloads.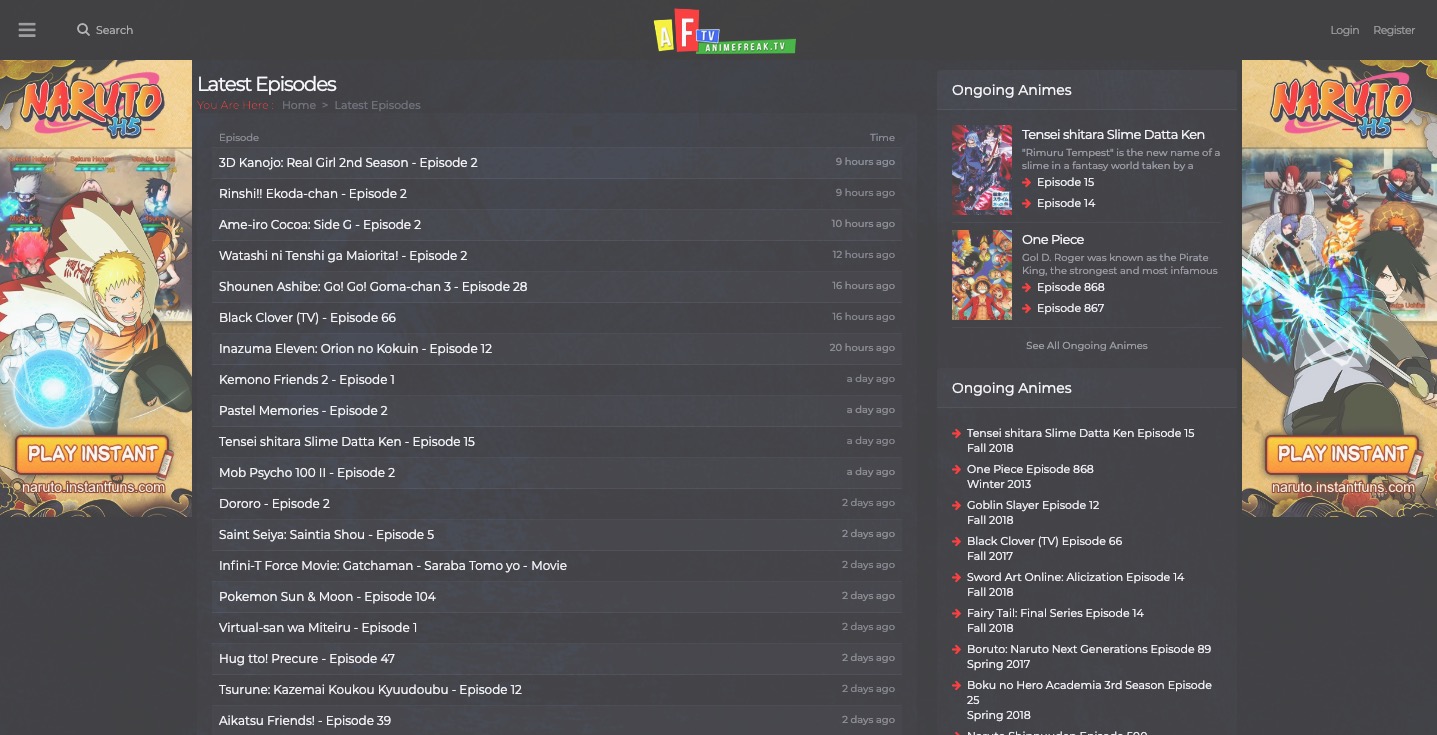 Sporting an eclectic homepage with the quintessential Japanese flair and bright colours one has come to adore over the years, AnimeFreak is a haven for hardcore anime addicts. Why? Because you can find exclusive anime content that is hard to find on other run-of-the-mill streaming sites.
Furthermore, there are both original and dubbed versions of Anime series available on AnimeFreak. Plus, you can also use Anime Freak's Android app to stream content directly on your mobile.
5) MyAnimeList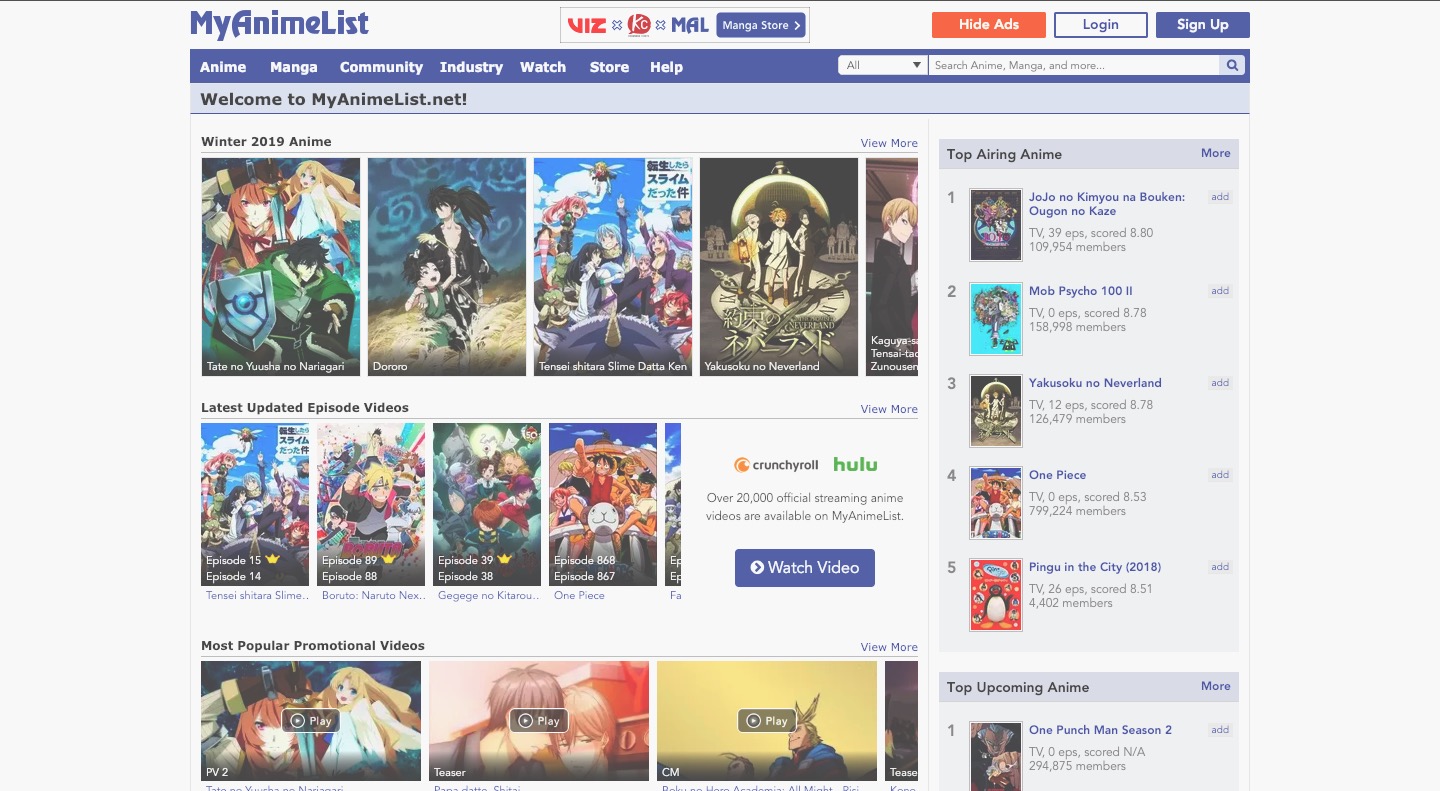 The numero uno reason why MyAnimeList holds its own on our list of the best free anime streaming sites is that it displays absolutely no ads on its interface. Savvy? MyAnimeList offers a premium viewing experience that is eye-grabbing with neatly arranged categories of anime series based upon genre.
Some of the most famous series you can stream with ease and grace on this site are Hunter x Hunter, Naruto, and One Piece. All in all, MyAnimeList is a highly-rated site where you can download anything you want as well as enjoy unabashed anime.
6) Hulu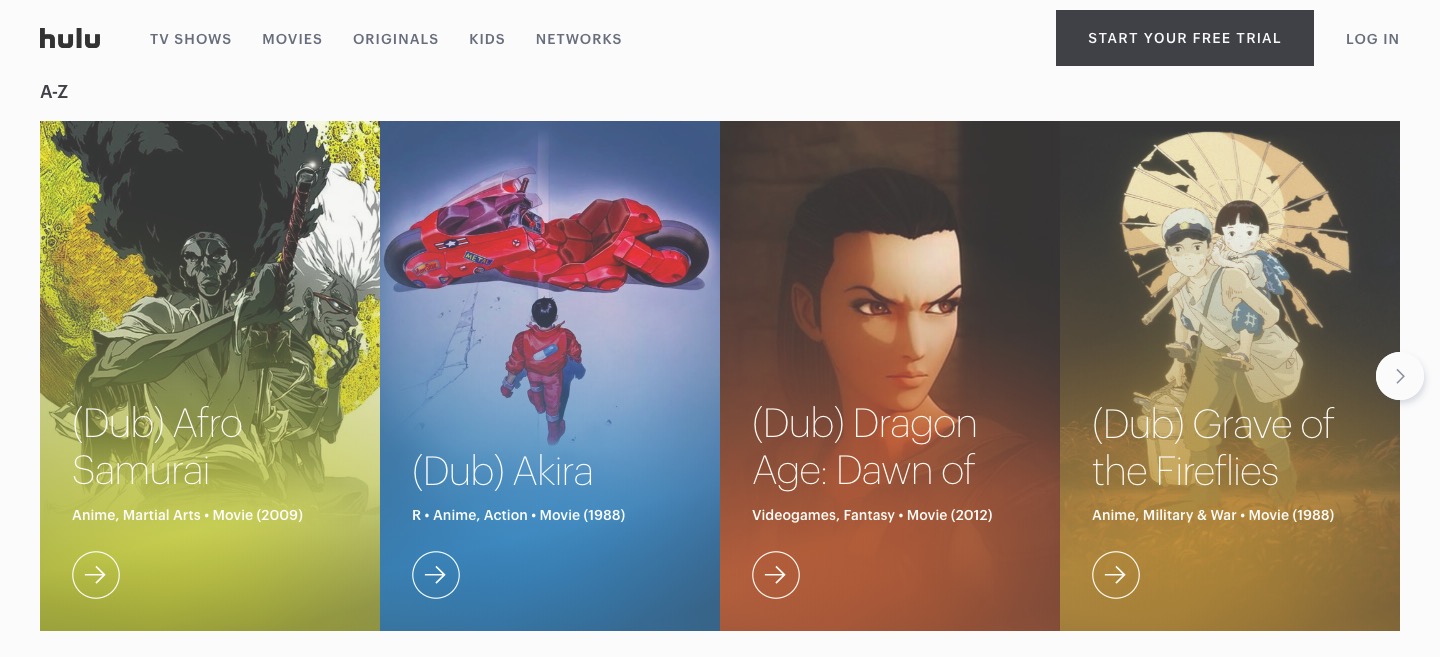 Rated as one of the top-tier websites for streaming movies as well as Anime, Hulu has come a long way to become the behemoth that it is. With a melange of high-quality videos and a wide collection of anime series, Hulu promises a lot of steaming hot Anime action right on your screen.
The only downside is Hulu is not yet available in some parts of the world. Luckily, there is no trouble accessing it in US, UK, Europe, Australia and some parts of Asia. But, Hulu does have limited download options.
7) Anime44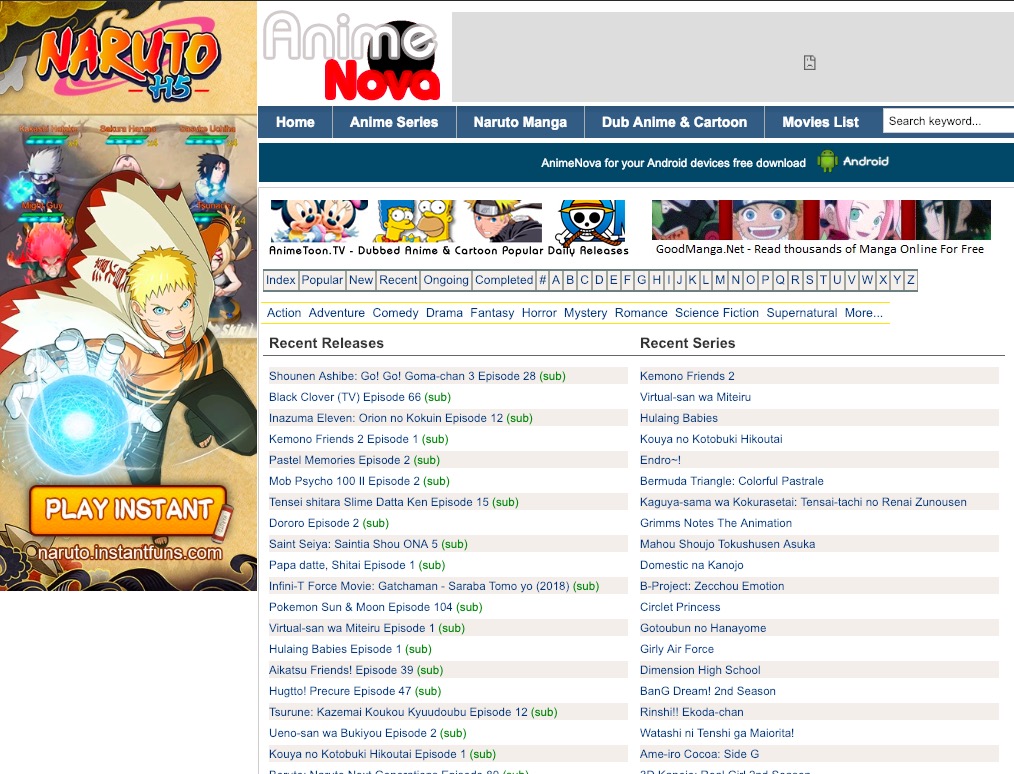 With a snazzy clean interface, Anime44 is a powerhouse replete with anime series from a diverse range of genres right from action to drama. In fact, Anime44 is one of the best free anime streaming sites wherein you can sift through a long list of anime sagas including old classics such as Death Note.
For those who don't understand Japanese, there is a provision for dubbed anime versions as well. The only downside with Anime44 is that downloads are not possible.
8) FunAnimation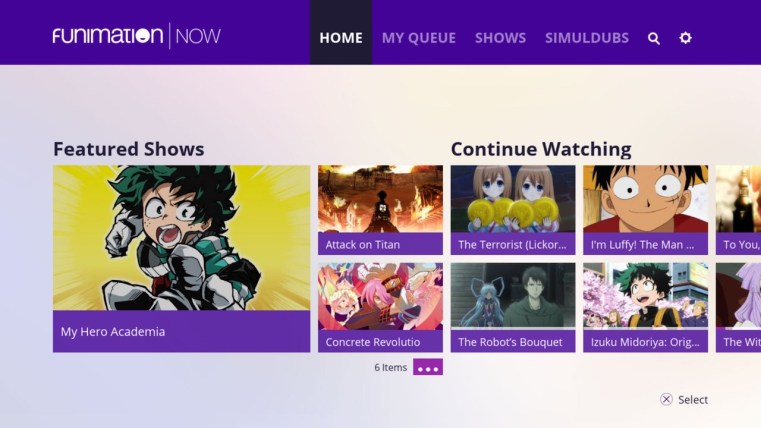 Another formidable legal anime streaming website, FunAnimation offers an impressive collection of Japanese anime. What's more, users can also watch subtitled versions.
But, if you want to stream and download dubbed versions, you will need to purchase a premium which could be off-putting for most English-speaking viewers. Nevertheless, FunAnimation remains a through-and-through Anime heaven.
9) KissAnime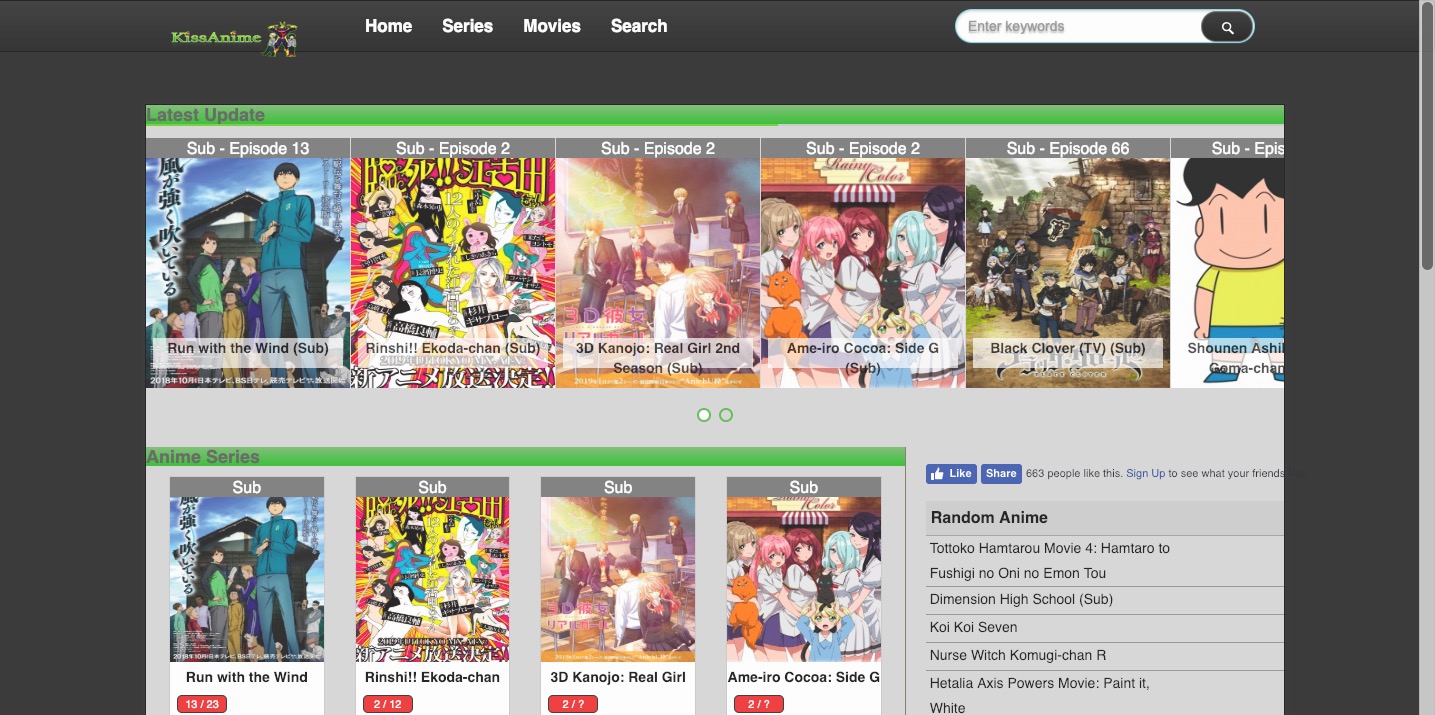 Now renowned as a legendary website, KissAnime has become a hotspot for downloading a smorgasbord of amazing Anime content for free over the years. It has the highest number of fans and is sky-high in popularity among anime buffs.
The real novelty factor that makes KissAnime one of the best free Anime streaming sites on the planet is that it supports different video resolutions thus most anime episodes can be found on the site in multiple resolutions. Furthermore, users can revel in both dubbed and original versions as well as download their favourite episodes albeit only after successful registration on the website.
10) Chia-anime.tv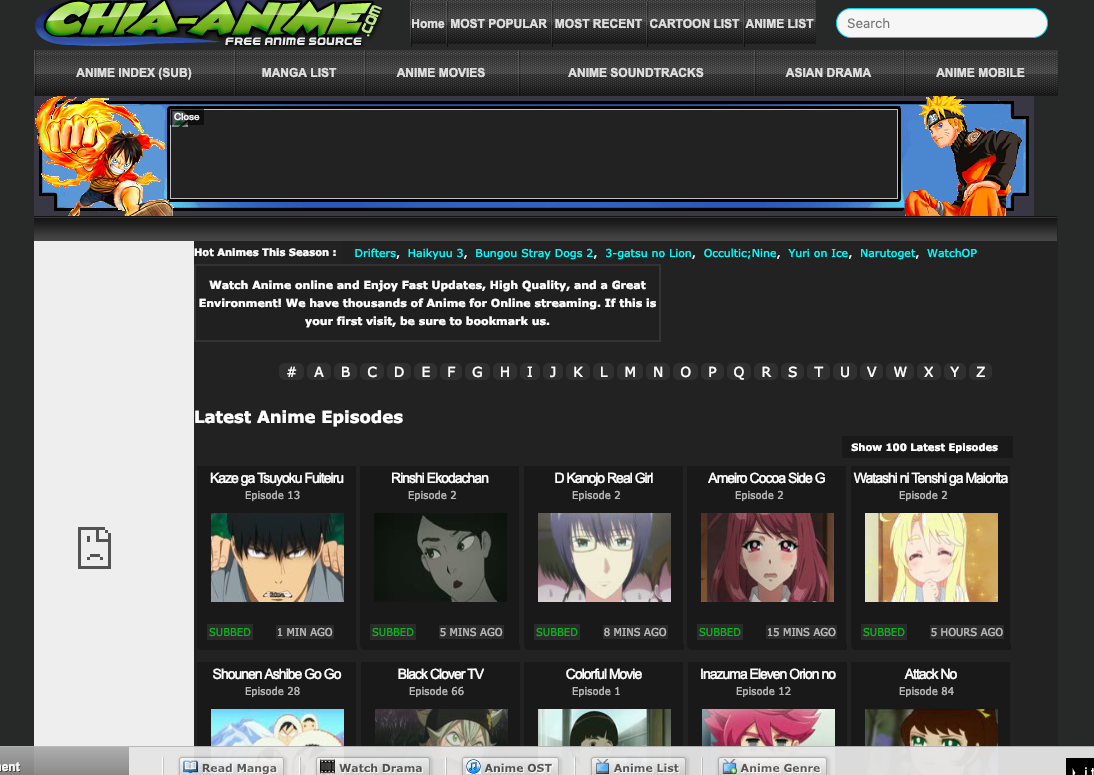 Thanks to a blazing fast update frequency of new episodes, Chia-anime.TV has managed to rope in numerous fans over the years. In fact, the real novelty factor that makes this wonderful site one of the best free anime streaming sites is that its update speed is 10 times faster than other sites. Moreover, you also get to download the series for free. Sweet!
And..that's a wrap! Did you like our list of the best free Anime streaming sites? Did we miss out on any of your favourites? Sound off in the comments. Let's stir it up.
SEE ALSO: Coke and Popcorn Alternatives