With the advent of technology in music production, almost all modern DAWs these days come with an advanced drum machine or samplers built right in. Hence, crafting the right sound becomes a confusing affair since you have a gazillion possibilities at your fingertips. Which is why, free drum VST plugins have become so much sought after. But, finding these free drum VSTs is downright time-consuming.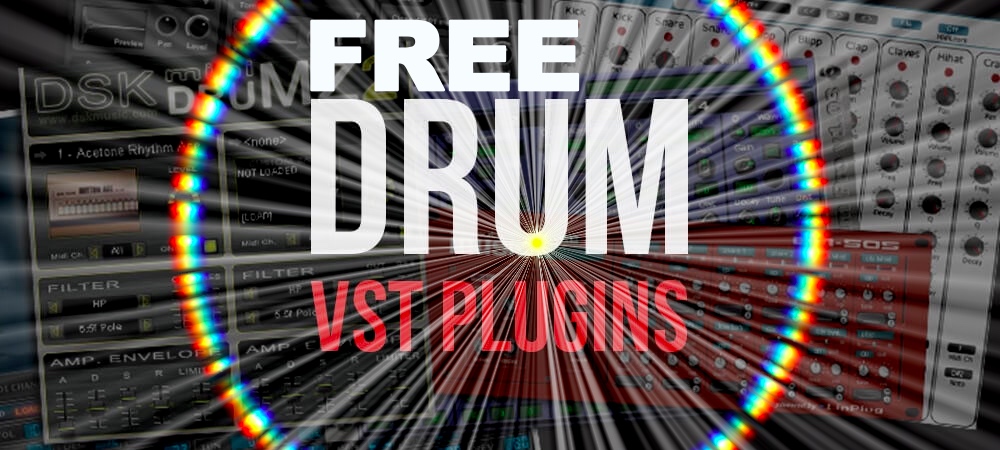 Fret not, we collated a list of some of the best free drum VST plugins on the market that will make your drums pop in no time. Not only do these bad boys provide much needed firepower to your drum sounds, they also help your creative juices flow. So, without further ado, let's dive right in.
20+ Free Drum VST & AU Plugins List 2020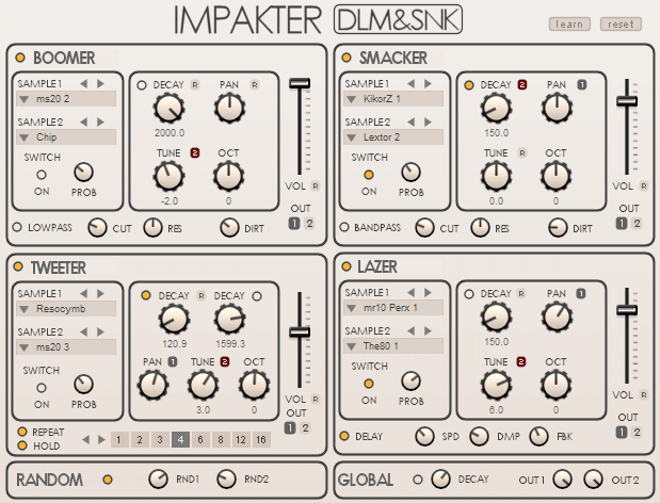 With over 300 eclectic drum samples modelled after drum machines such as Korg KPR-77, Yamaha MR-10, and Antonelli Organ 2377 rhythm box, Impakter is a phenomenal drum tool and one of the best free drum VST plugins on the prowl.
Better still, Impakter packs in 52 presets covering a gamut of drum sounds and styles as well as 4 modules for kick, hats, snare, and percussion sounds. Get on it!
2) T.Rex 606
Emulating the legendary Roland TR-606 drum machine, the T.REX 606 is a compact rompler with a simple GUI that offers 7 vintage sounds, reverb, and a volume knob. At a time when VSTs sport a needlessly complicated interface, T.Rex 606 comes off as a steady respite.
3) DRUM Pro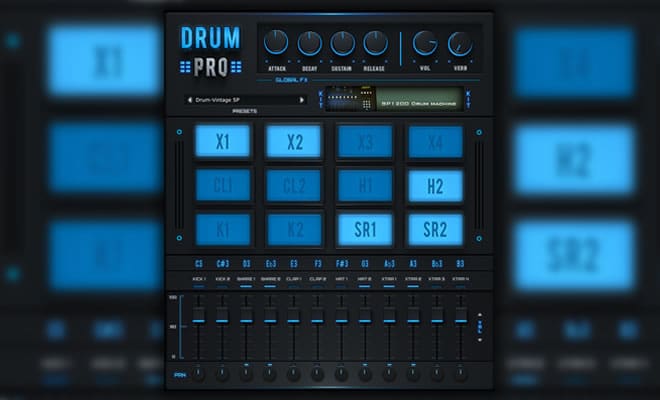 Big on EDM and Techno, DRUM Pro ensures booming drum beats galore. With 20 inbuilt drum kits, 12 pads and global effects, DRUM Pro stands out as a robust drum machine plugin that has you covered no matter what track you are producing.
4) Djinndrum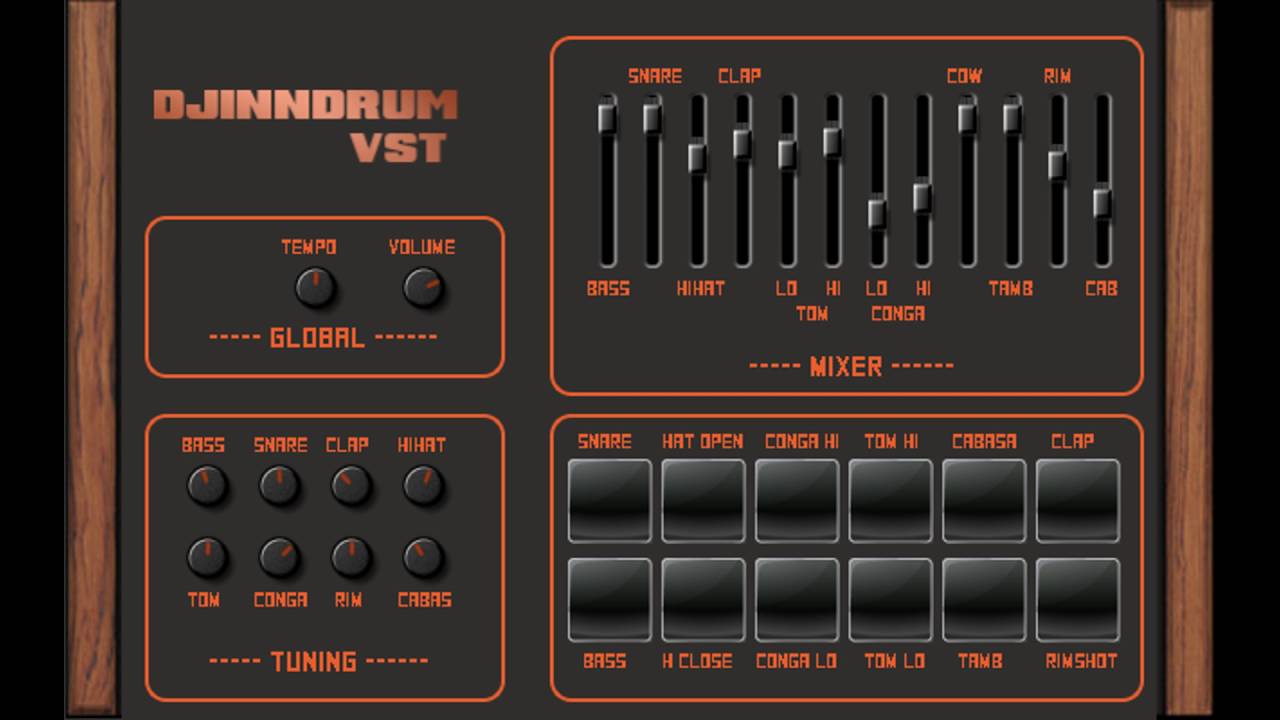 For those who long for that vintage Linn LM-1 drum machine sound, there is good news in the offing. Djinndrum is a beast of a drum VST that emulates the classic sound of LM1 we have all come to adore over the years.
With Djinndrum VST thrown into the mix, everyone can attain the legendary 80s drum sound used by stalwarts such as Prince and Michael Jackson for free!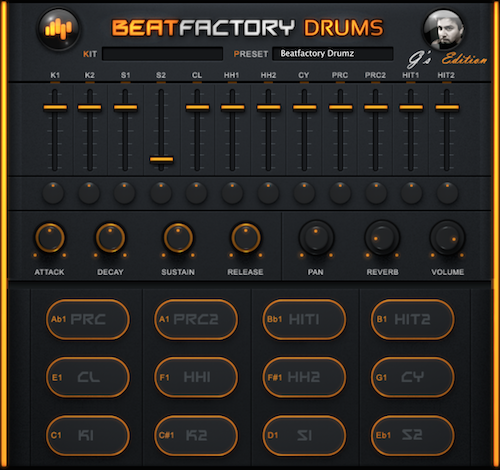 Sampled from the notorious MPC 2500, BeatFactory is a solid drum machine emulator for crafting some heavy hip-hop and trap beats. It includes 10 drum kits, inbuilt reverb to make your drum tracks boom and an ADSR envelope to hone your soundscape.
What's more, BeatFactory's simple interface sports 12 drum pads each with individual faders. Without a doubt one of the best free Drum VST Plugins to snag.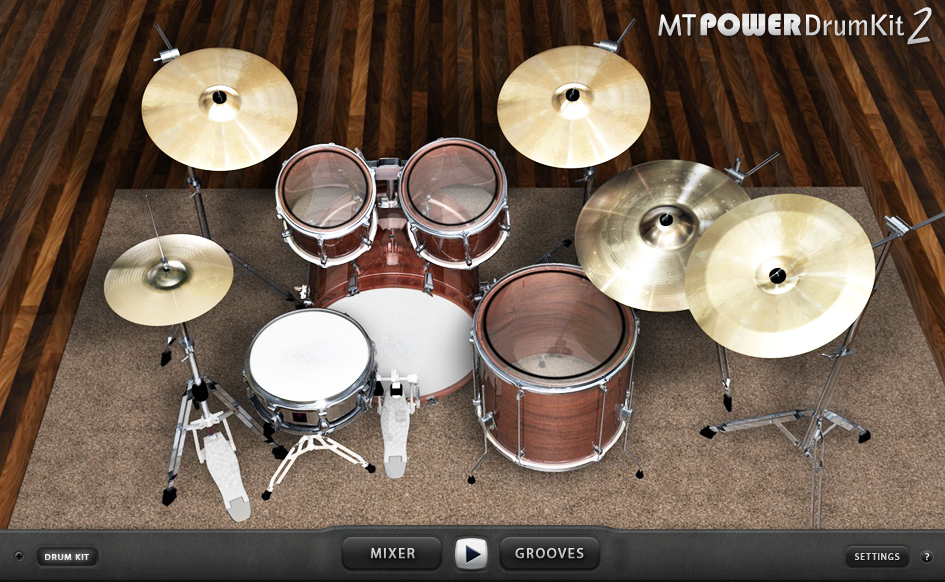 With a collection of robust drum beats that cut through any mix, MT Power Drum Kit 2 also comes loaded with a fully pre-programmed groove library that guarantees unabashed aural carnage.

MT Power Drum Kit is best suited for forging together grooves for your drum accompaniment as well as for composing your own eclectic drum patterns in weird time signatures. Check out that raw snare sound this plugin offers.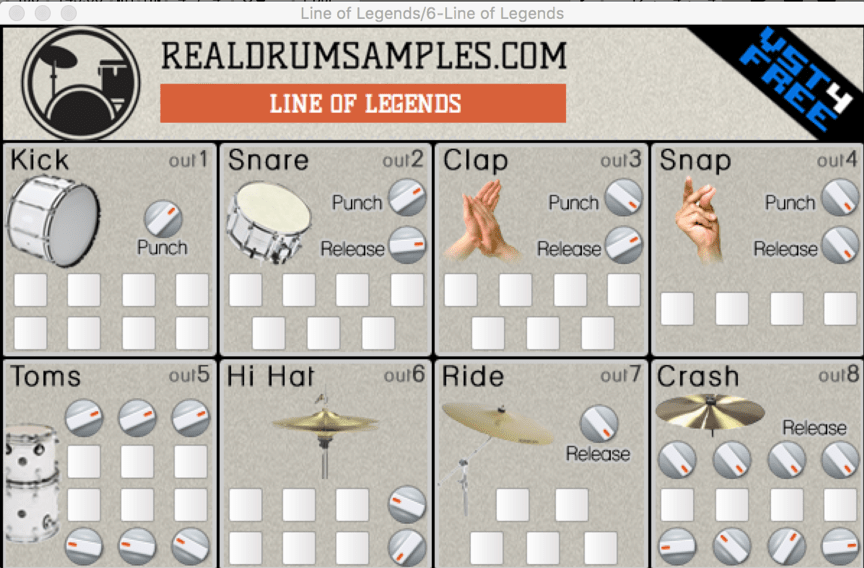 Hip Hop and Trap aficionados get another fillip with this sick VST called Line of Legends. Boasting over 47 high-quality samples, and 8 individual output channels, Line of Legends guarantees sonic assault like never before.
Furthermore, there's some serious tweakage to be had with punch, release & attack knobs if you want more control.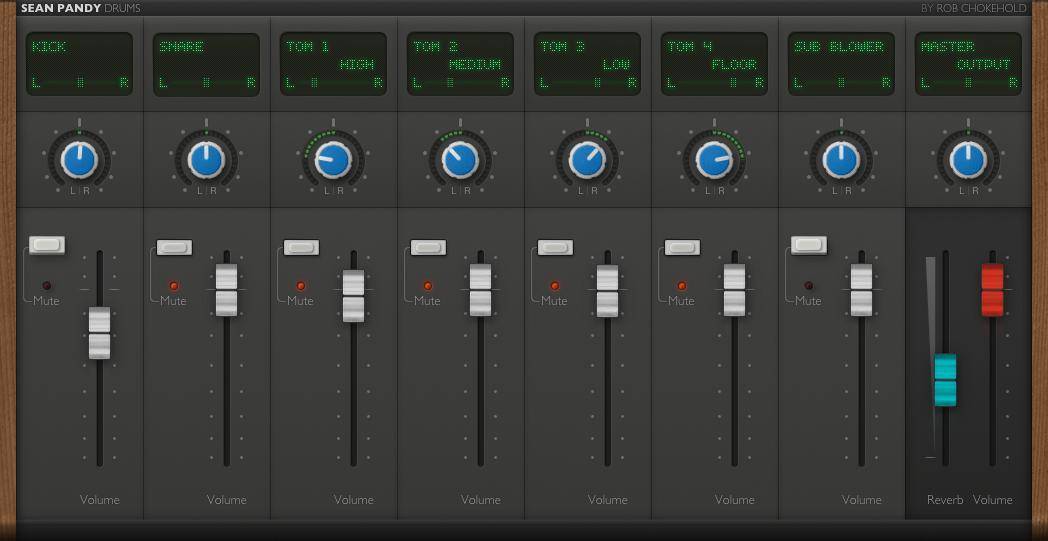 If you are looking for a drum sound apt for heavy metal, deathcore or extreme metal genres in your mix, look no further than Sean Pandy Drums which is one of the best free drum VST plugins on the market.
Based on a sample pack made by heavy metal drummer Sean Pandy, this VST doesn't disappoint one bit.
9) MiniSpillage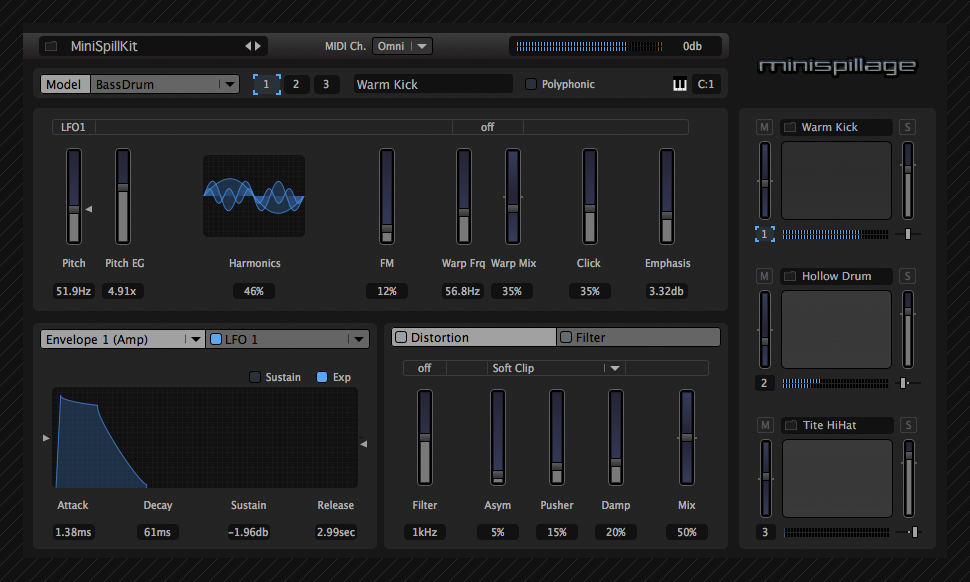 Mac revellers would surely be satisfied with MiniSpillage, a professional quality drum synth that packs in a bass drum, adaptable wood drum synthesising timbres to toms, and a solid 6 oscillator hi-hat generator, each with a good number of customisable effects and filters. What's more, MiniSpillage is also capable of high-resolution 64-bit DSP processing.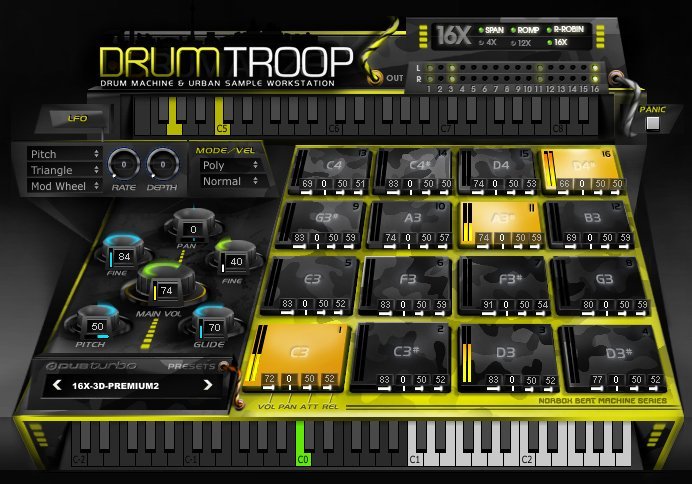 If you want to incorporate drum elements ranging from EDM, dubstep to deep house into your mix, then DrumTROOP is a powerful drum machine definitely worth a snag. A through-and-through weapon of mass beats production for EDM boppers.
11) TS-808
What would a list of best free drum VST Plugins be bereft of an 808 emulator? Tactile Sounds' TS-808 VST emulates the Roland TR-808 with smooth finesse. For starters, you can revel in 15 diverse drum sounds with decay and tune knobs control.
Also, with even more parameters and tweaking options by your side, TS-808 is a must have in any drum artillery.
12) EXD-80 by Third Harmonic Studios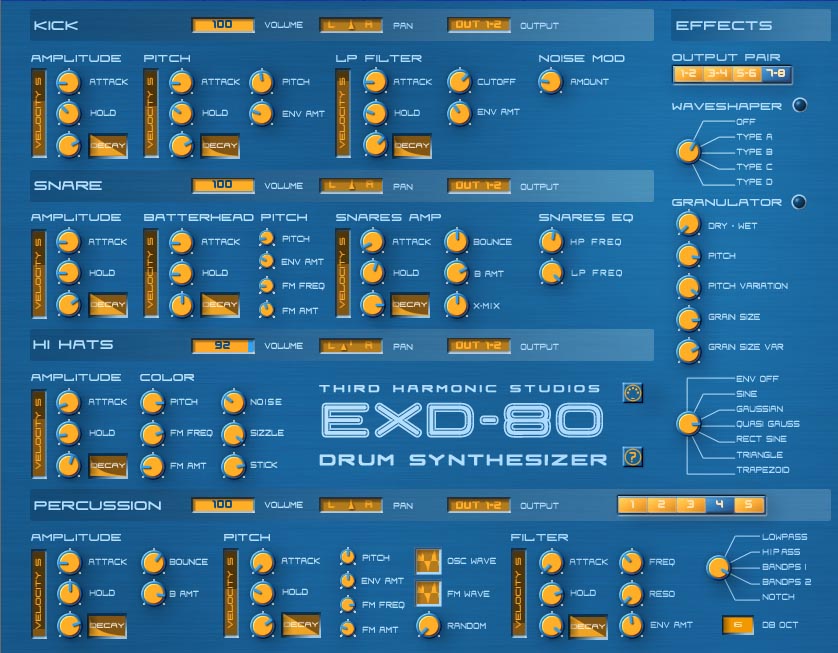 A Windows-only virtual analog drum and percussion synthesiser, EXD-80 is capable of replicating a huge swathe of sounds, from old school drum machines to avant-garde, ambient, and mangled glitchy sounds.
All together, this free drum VST is perfect for prog rockers, prog metallers and suits a boat load of other genres such as Dubstep, Drum & Bass, et al.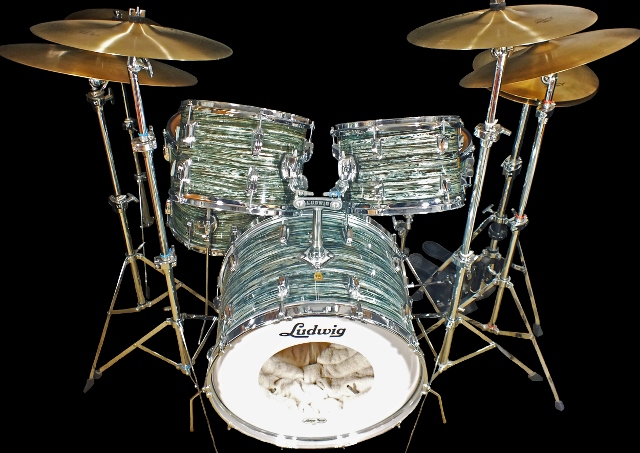 Touted as the "deepest sampled drum kit in the world" by its makers, SM MegaReaper is sampled from the 1960s Ludwig Oyster Blue Pearl Drum Kit. It sports an unholy amount of sound samples and over 127 velocity layers per kit and 2-4 samples for each note velocity.
What's the downside, you ask? This drum kit only works with Reaper. On the brightside, other DAW users can download and snag almost 2GB worth of drum samples for free!
14) Drumatic 3
Thanks to it's 100% synthesised sounds, Drumatic 3 is a nifty analog drum synth that offers a great deal of flexibility to producers. You can avail graphical envelopes for each element of the 'kit' and 6 stereo outputs that can be assigned to any of the 7 different sounds.
15) SL Drums 3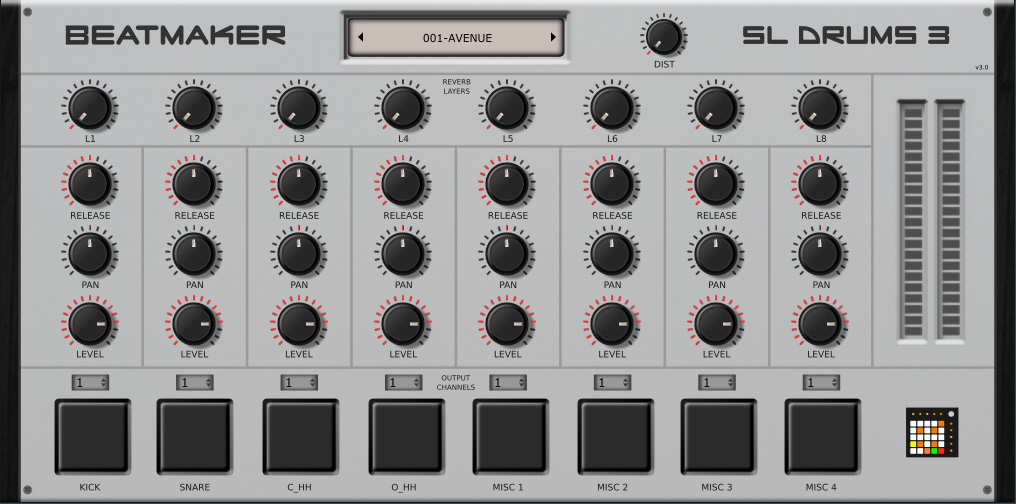 Available for both Windows and Mac OS, SL Drums 3 is a new virtual drum machine in Beatmaker's free drum VST and AU plugins arsenal. SL Drums' rich collection of over 450 drum samples, 75 new drum kits, easy controls and redesigned GUI design will surely set tongues wagging. The best part is…it's totally free!
Another formidable entrant on our list, Drum Boxx is a free drum VST synthesizer that can craft thousands of unique synthetic drum sounds. It sports 12 individual signal channels each with an individual drum synthesizer that can be further tweaked, equalized, distorted, pitched, and filtered independently.
So, there is a lot of scope for sound modulation and drum sound design. You can also avail 10 custom preset kits and 128 user kits. Sweet!
17) MDrummer Small by Melda Production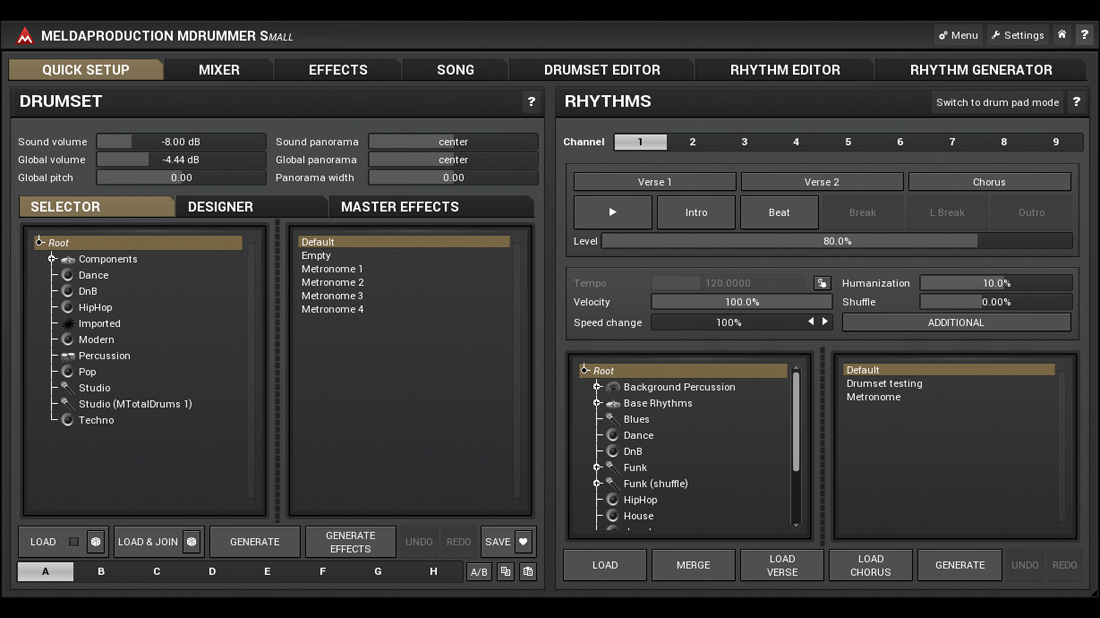 Also known as the kid brother of MDrummer Large, MDrummer Small is a complex and versatile free virtual drum machine VST that comes with more than 500MB worth of samples, rhythms, multisamples and other data that assure phantasmic drum sounds.
MDrummer Small also incorporates jamming functionality and an integrated Arrangement Sequencer amongst many other goodies.

18) The Drum Source
Wanna program your drums easily? The Drum Source is a nifty sample-based drum machine VST that boasts a 24 pattern sequencer where each pattern can be a 16/32/64/128 sequence and supports a massive range of audio files for your samples.
19) MyDrumset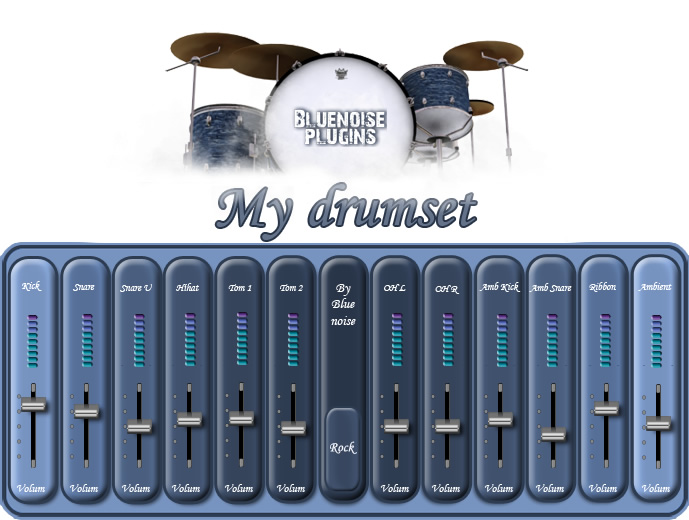 Now recreate the magic of an acoustic drum kit with MyDrumset VST that provides raw and untampered drum sounds of yore. You can also mix and set it up emulating a real drum kit where each microphone records separately to 12 different outputs.
20) Techno Snare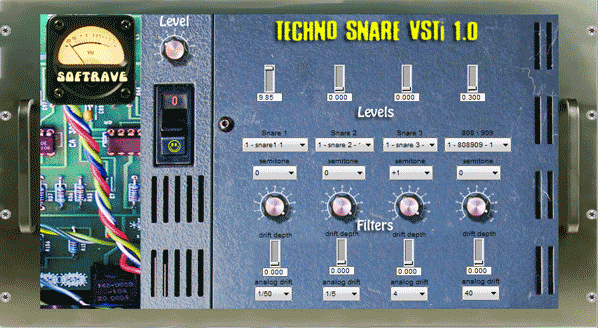 Wanna create eclectic snare sounds in a jiffy? Look no further than Techno Snare that comes loaded with 512 techno snare sounds in 4 banks. You can also filter high frequencies of any bank and mash different sounds.
Essential for techno production, this free VST was intrinsically designed to put analog sounds together.
And…that's a wrap! Did you like our list of free drum VST Plugins? Sound off in the comments.
SEE ALSO: 55 Best Free VST Plugins
SEE ALSO: 40 Best Free Synth VST Plugins 
SEE ALSO: 1500 Free Drum Samples & Drum Kits