Manga is Japan's hottest export to the world which is currently reeling from an unbridled manga demand. More and more people prefer visiting manga websites to read their favourite manga online regardless of nationality, age and gender. Manga refers to Japanese comics with unique storylines, intriguing plots and subplots, and eccentric characters that are just hard to come by in real life.
One can find hordes of manga genres including historical drama, comedy, action-adventure, sci-fi, fantasy, sports and games, thriller, horror, you name it. Furthermore, Manga is published in serial form where each series comprises 20 to 40 pages.
Since manga is the latest fad to grip people from all age groups and backgrounds, some great manga websites have cropped up to cater to this demand. Down below is a rundown of the best manga websites that essential sources for all hardcore manga fiends. Let's get started.
25 Best Manga Websites List 2019
1) Manga Reader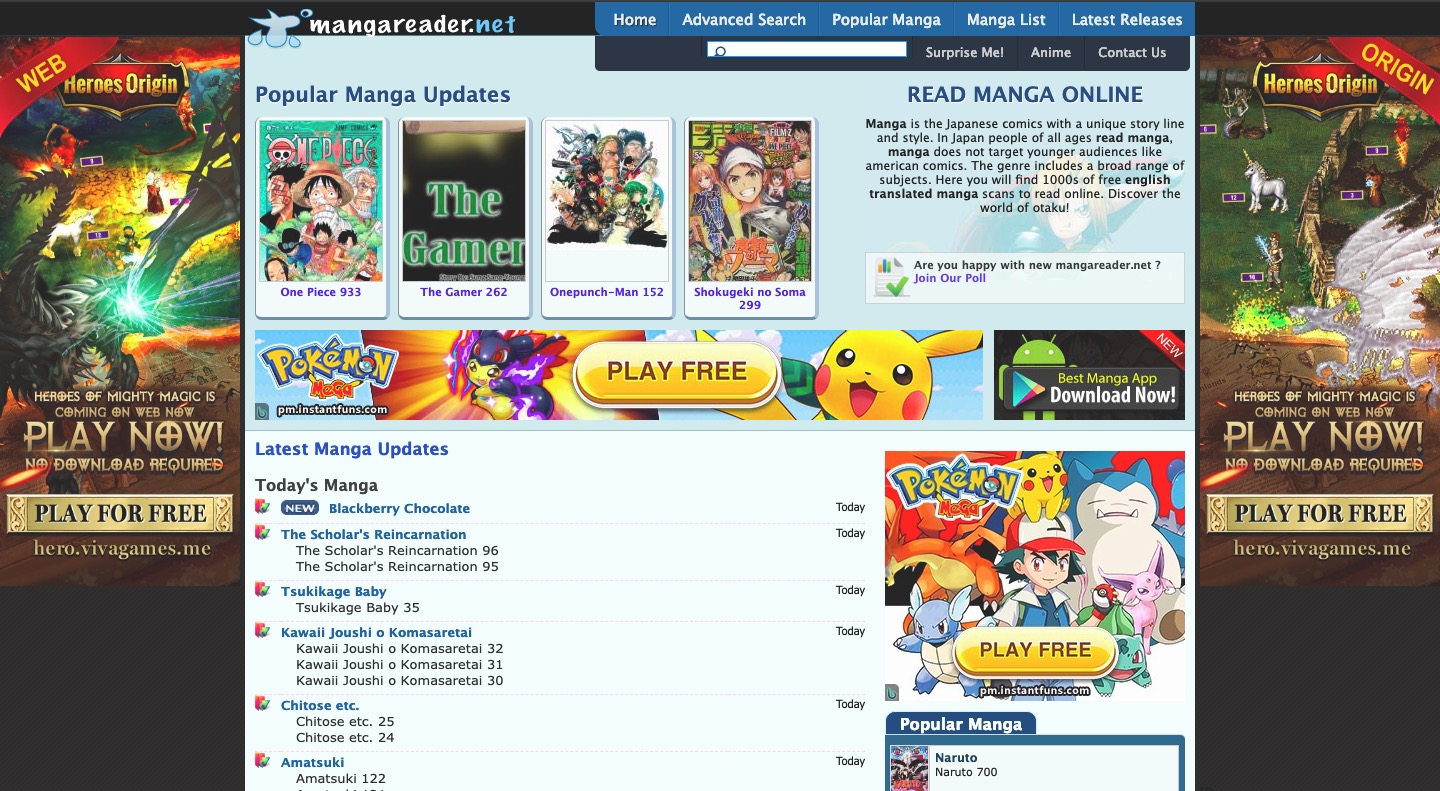 If you don't fancy signing up on websites to read manga online, then Manga Reader should definitely be on your radar. You can skim through a gamut of genres such as action, romance, drama, adventure, sci-fi, crime, horror, sports, suspense, and easily find the most popular and latest manga series without expending precious time.
All in all, it is one of the best free manga websites on the planet. Get on it!
2) Mangadex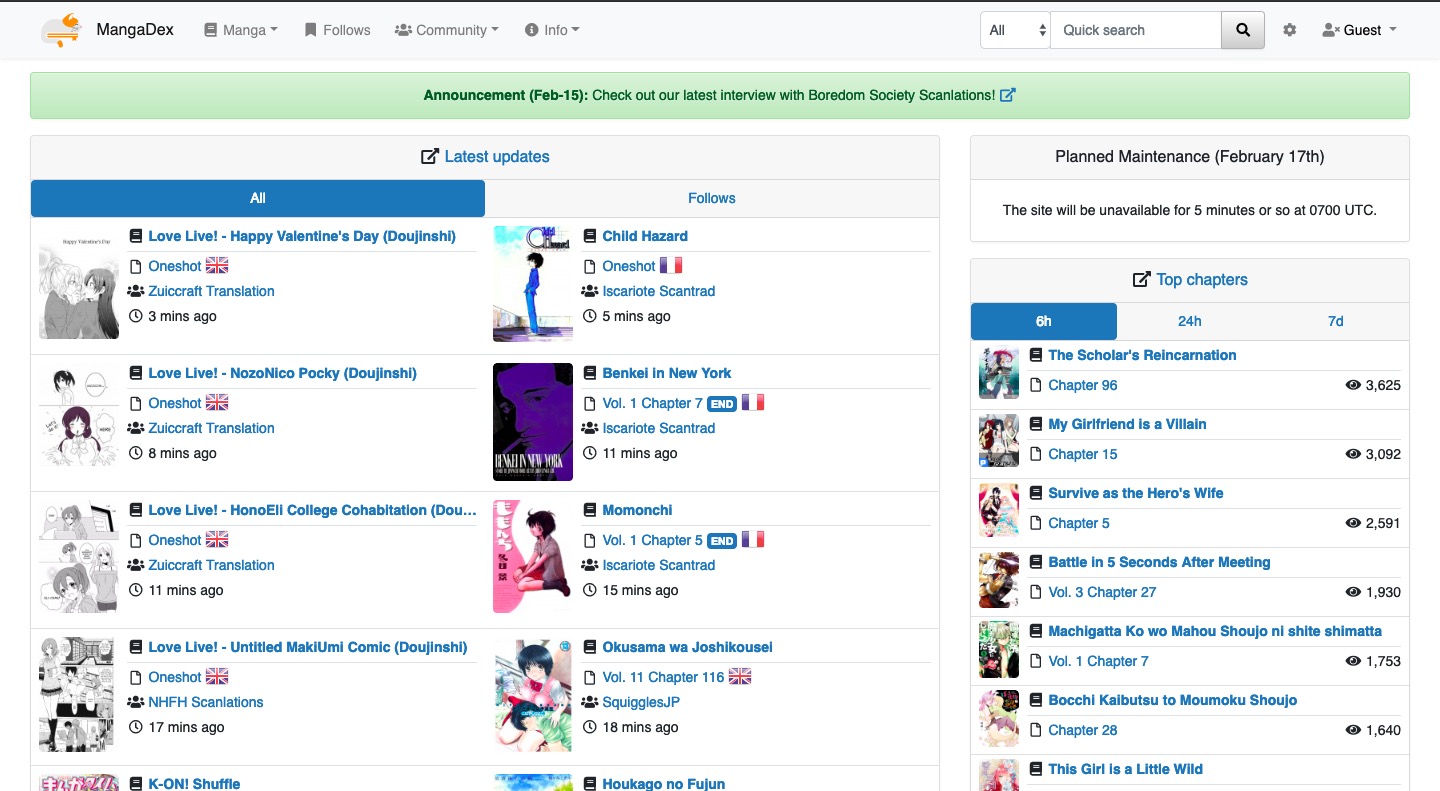 One of the most formidable manga websites out there that provides a ton of unabashed manga content, Mangadex also offers a great bookmarks manager. You can "tweak" the GUI as per whim as Mangadex boasts a plethora of interface options to cater to almost every preference in reading, and works just as good on mobile without intermittent ads.
3) Manga Fox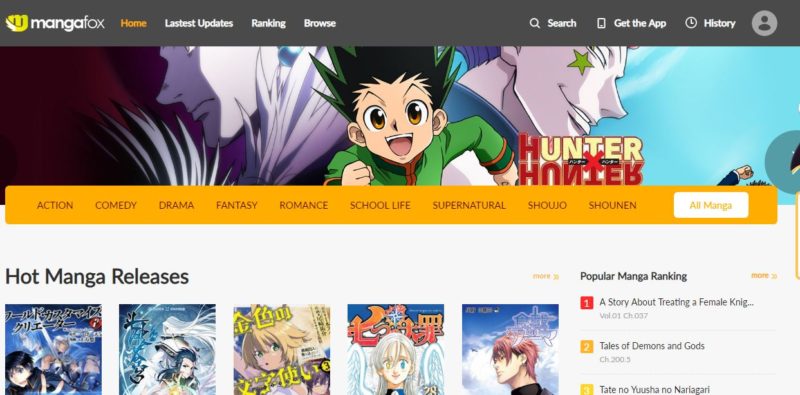 The most enticing aspect about this manga goldmine is that you do not need to register on it. Simply visit Manga Fox and read legendary Manga series online for free with reckless abandon. You can also sift through genres such as action, crime, sci-fi, adventure, drama and horror. Not to mention, download your favourite Manga in different file formats while you are at it.
Also, Manga Fox is updated frequently with all the latest manga. What's more, MangaFox has a thriving community forum where you can interact with people having similar interests and discuss the Manga you've read.
4) Bato.to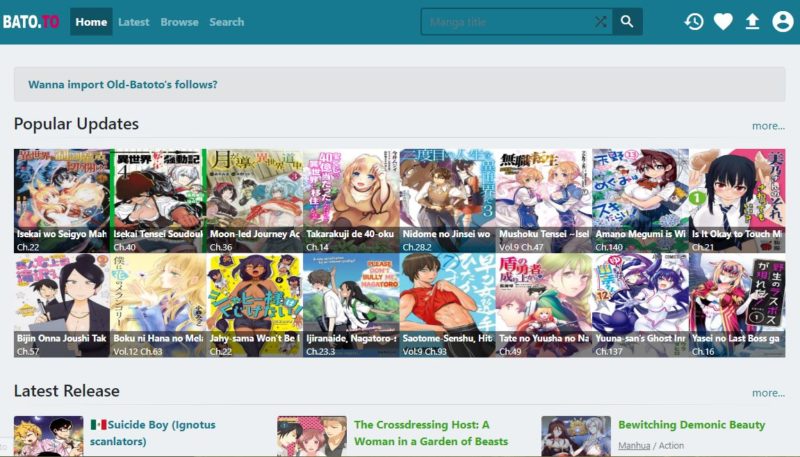 With a gigantic collection of the latest manga series under its belt, Bato.to is renowned as one of the best manga websites on the planet. The interface is quite responsive and user-friendly so navigability is top tier. You can easily sift through many chapters with ease and grace.

Most importantly, Bato.to is bereft of annoying ads so you can revel in an immersive reading experience.

5) Manga Rock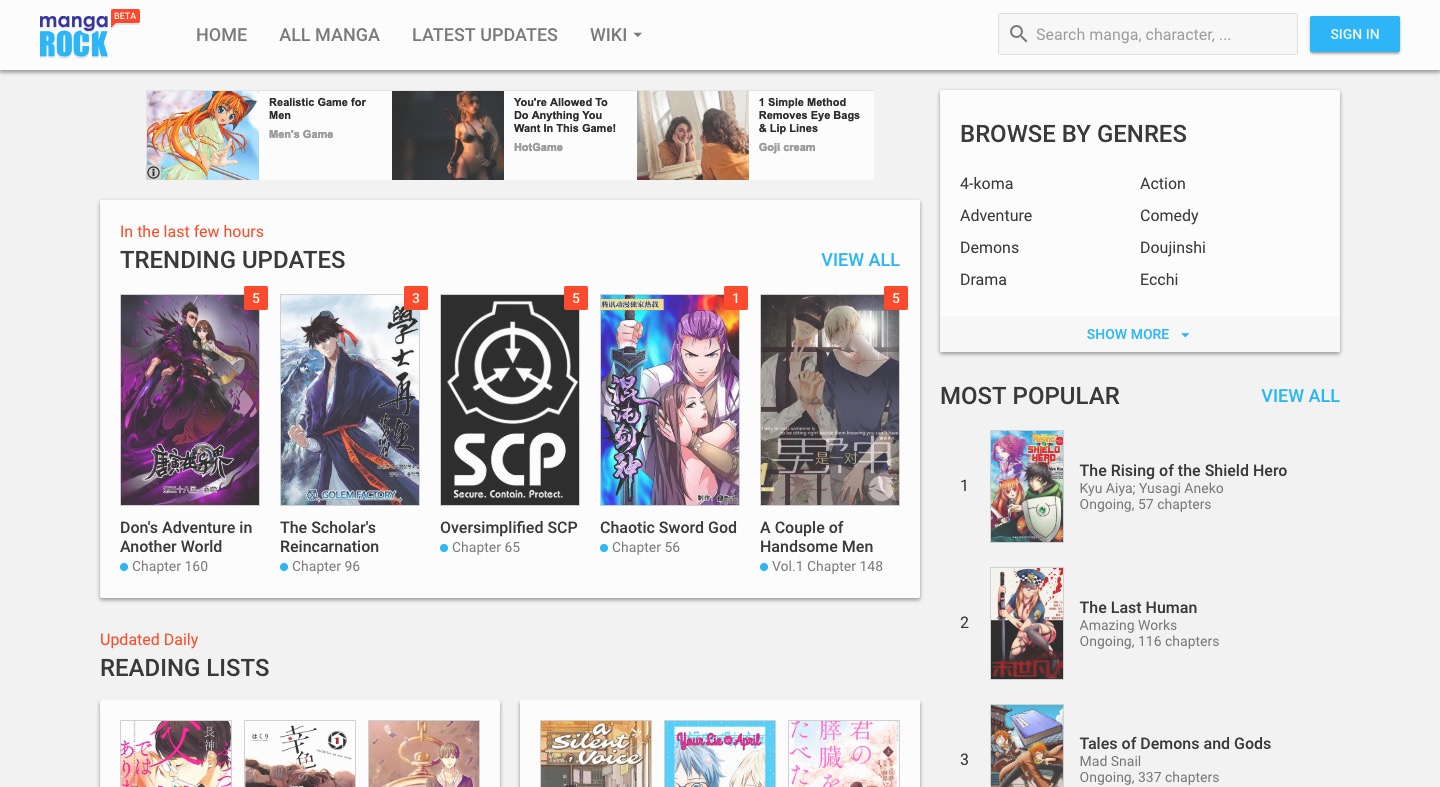 If you are seeking a website with a rich database of Manga series online, look no further than Manga Rock. What's more, you can send in your manga fan art for publication to the site admins. If you want to help with translations, you can also edit, translate and re-drag popular manga series such as One Piece, Black butler, Fairy Tail, One-Punch Man, The Seven Deadly Sins, et al.

Albeit, MangaStream only hosts a small collection of translated Manga chapters out of respect and support for original publishers and creators.

6) CrunchyRoll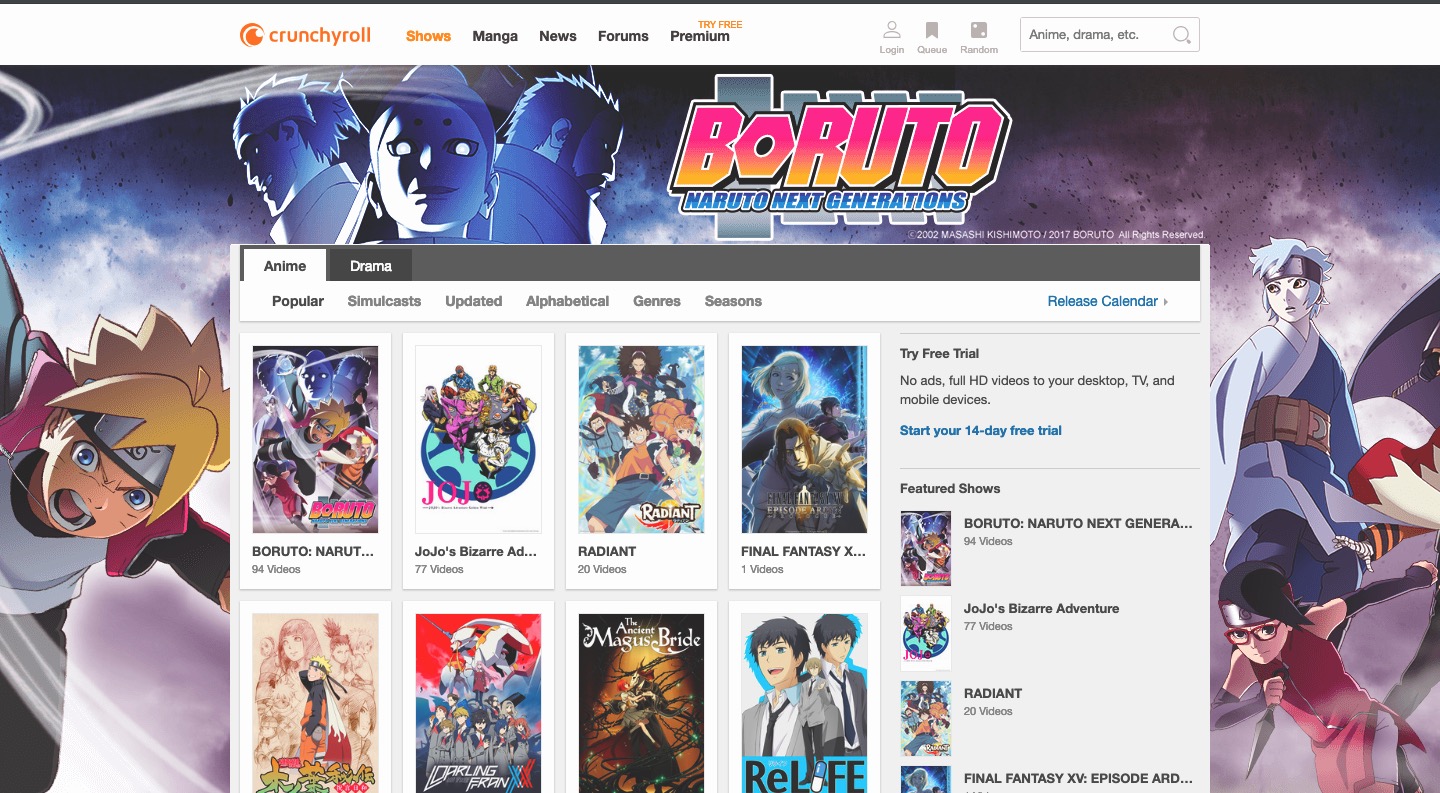 Renowned as a fine repository of anime content, CrunchyRoll has been reigning supreme as one of the best manga websites for a while now. You can also stay abreast with the latest news from the realm of anime and manga on this site. However, to stream full videos or complete manga strips, you will have to go premium and shell out approx. 7$ per month, or simply enjoy 15 days free trial.

7) Manga Panda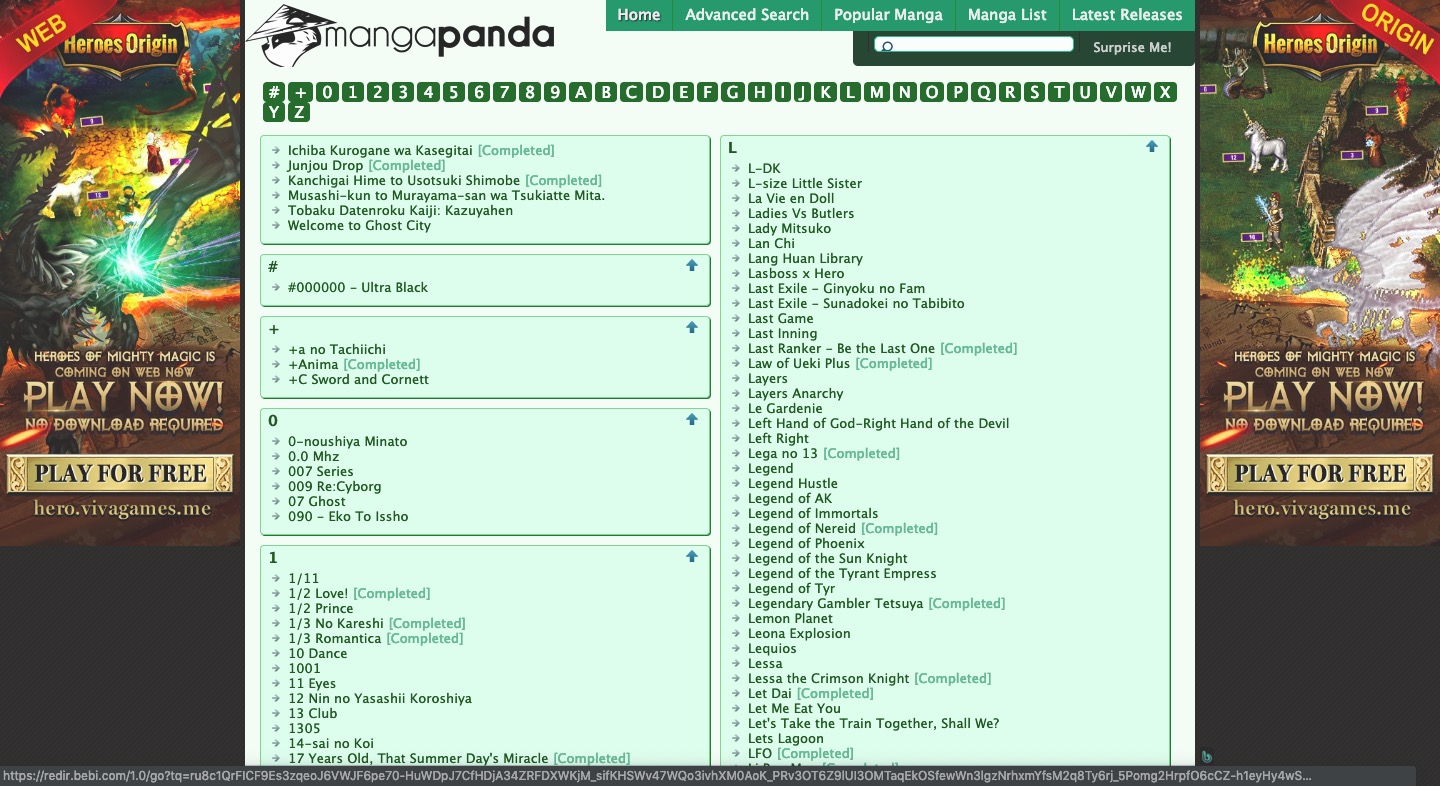 Wanna devour tons of latest manga series in one go? Manga Panda is a haven for avid manga enthusiasts where you don't even have to register online. Better still, MangaPanda also boasts translated versions of some famous Manga, such as One Piece as well as over 1000+ free English translated manga series.

A popular manga website to the brim, it has a robust GUI where you can find your favourite Manga by genre, release date, and more.
8) Manga Here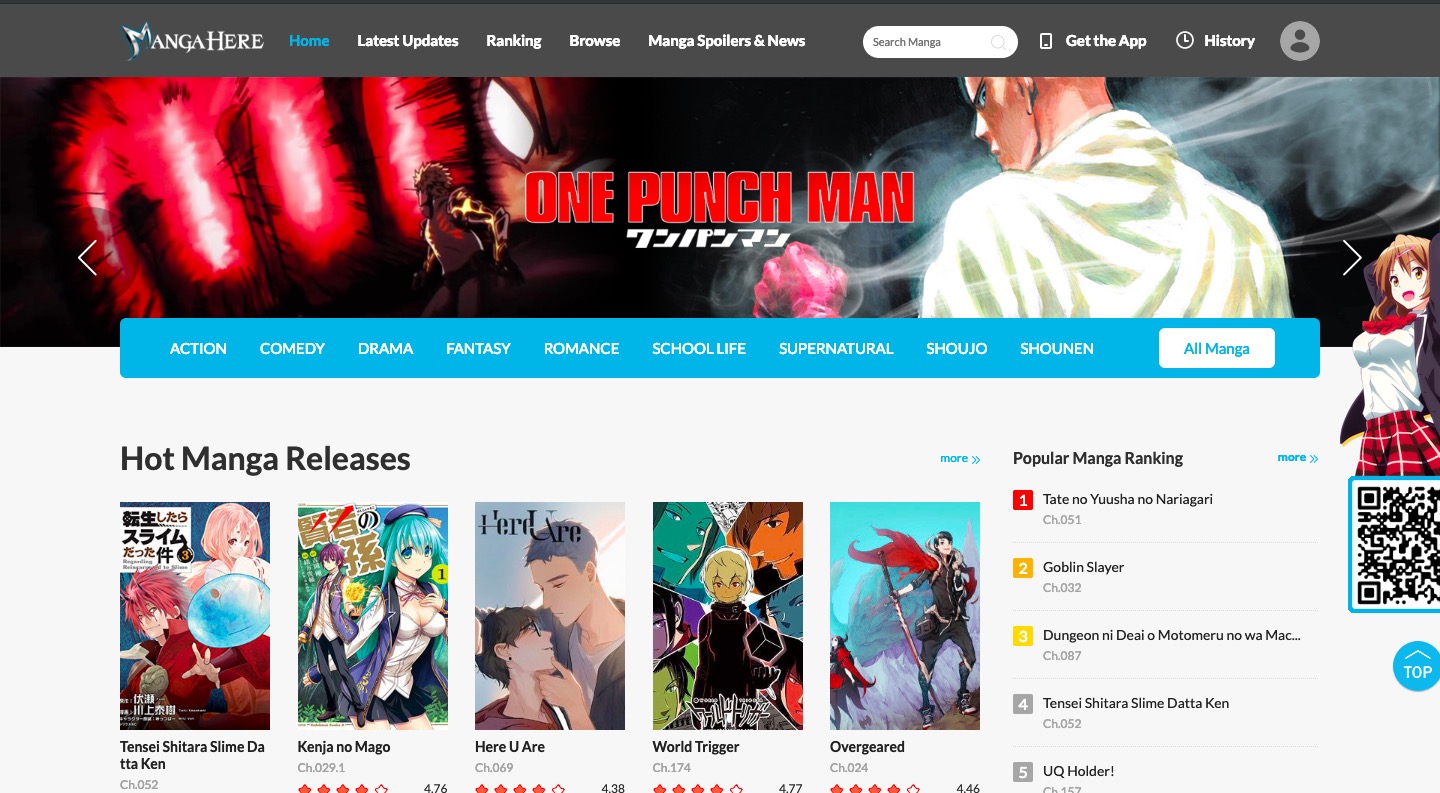 Boasting a smorgasbord of latest Manga series on varied genres such as fantasy, action, drama, romance, school life, Manga Here regularly updates its catalogue so that users are hooked to the site for hours on end. Additionally, MangaHere also provides the latest news, spoilers, and theories of your favourite Manga plots. All together, it is one of the best manga websites where you can read over 10,000 Manga series without spending a dime.
Not to mention, the user interface is very well streamlined and responsive so you can have more reasons to go on a manga binge spree.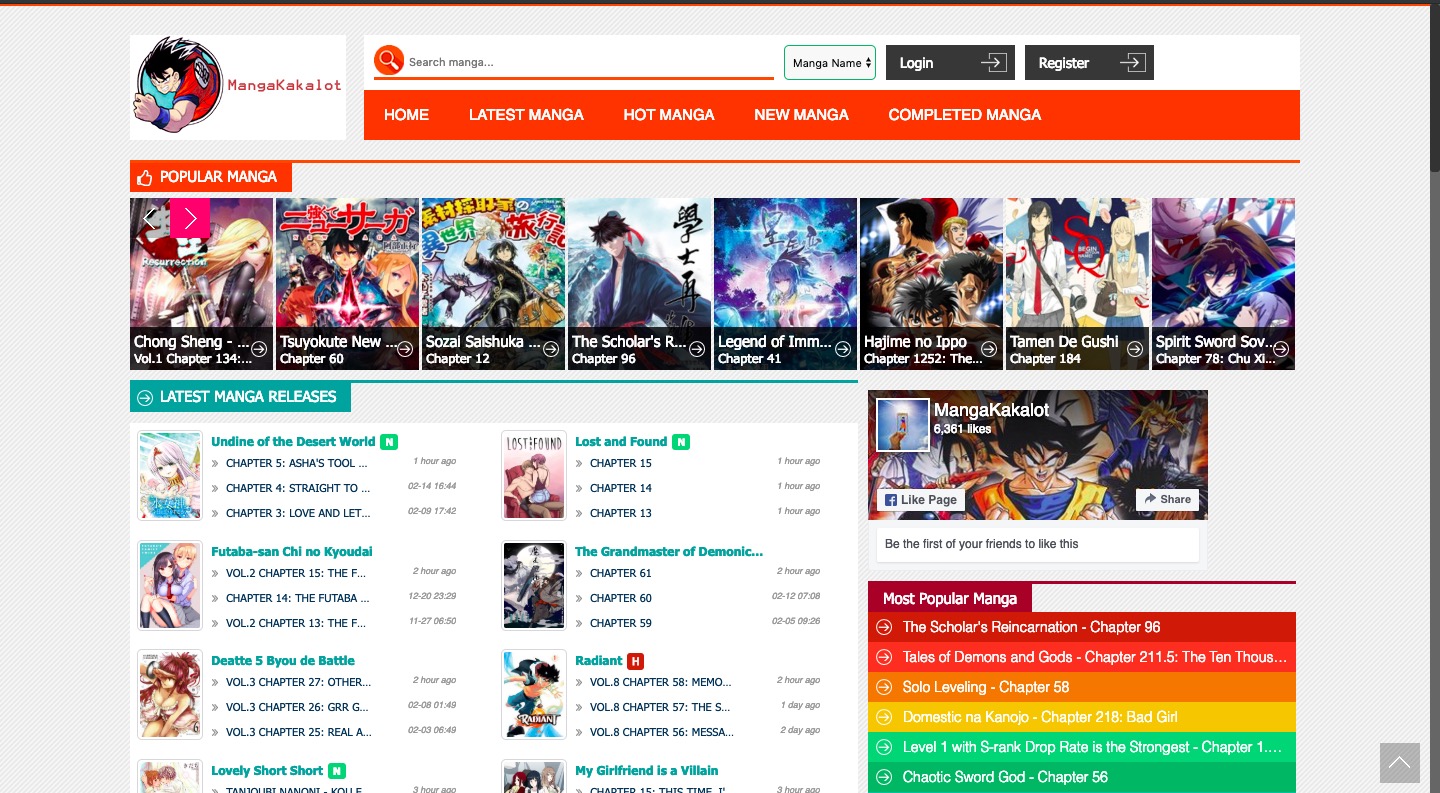 Looking for a one-stop destination to read Manga online. Fret no more for Manga Kakalkot is by your side. You can read and find all kinds of Manga content on diverse subjects ranging from action, drama, romance to thriller and sci-fi.

What' more, minimalism fans would be in awe of Manga Kakalkot's no-frills attached interface where a streamlined grid pattern displays all the new and latest comics on the homepage.
10) ZingBox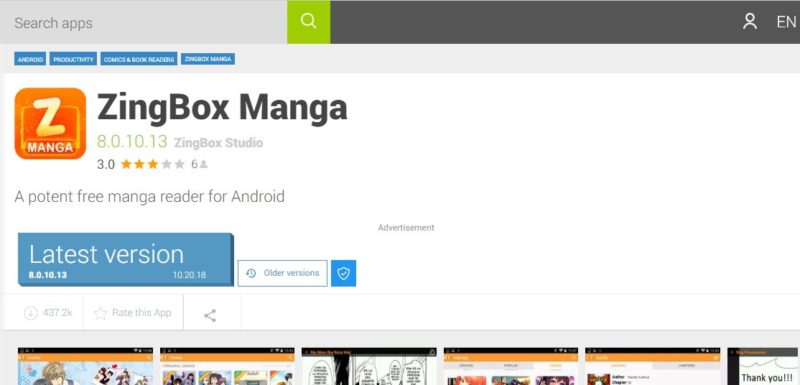 Quite an oddity on our list of the best manga websites, ZingBox actually doubles up as nifty manga reader app for both Android and iOS users. So, you can be sure to read Manga online on your smartphone with utmost aplomb. Furthermore, you can also publish your Manga collection on this website.
The GUI is neatly arranged and streamlined so finding your favourite manga wouldn't be a hassle. However, if you want an ad-free and immersive experience you will have to opt for the premium version.
11) Manga Doom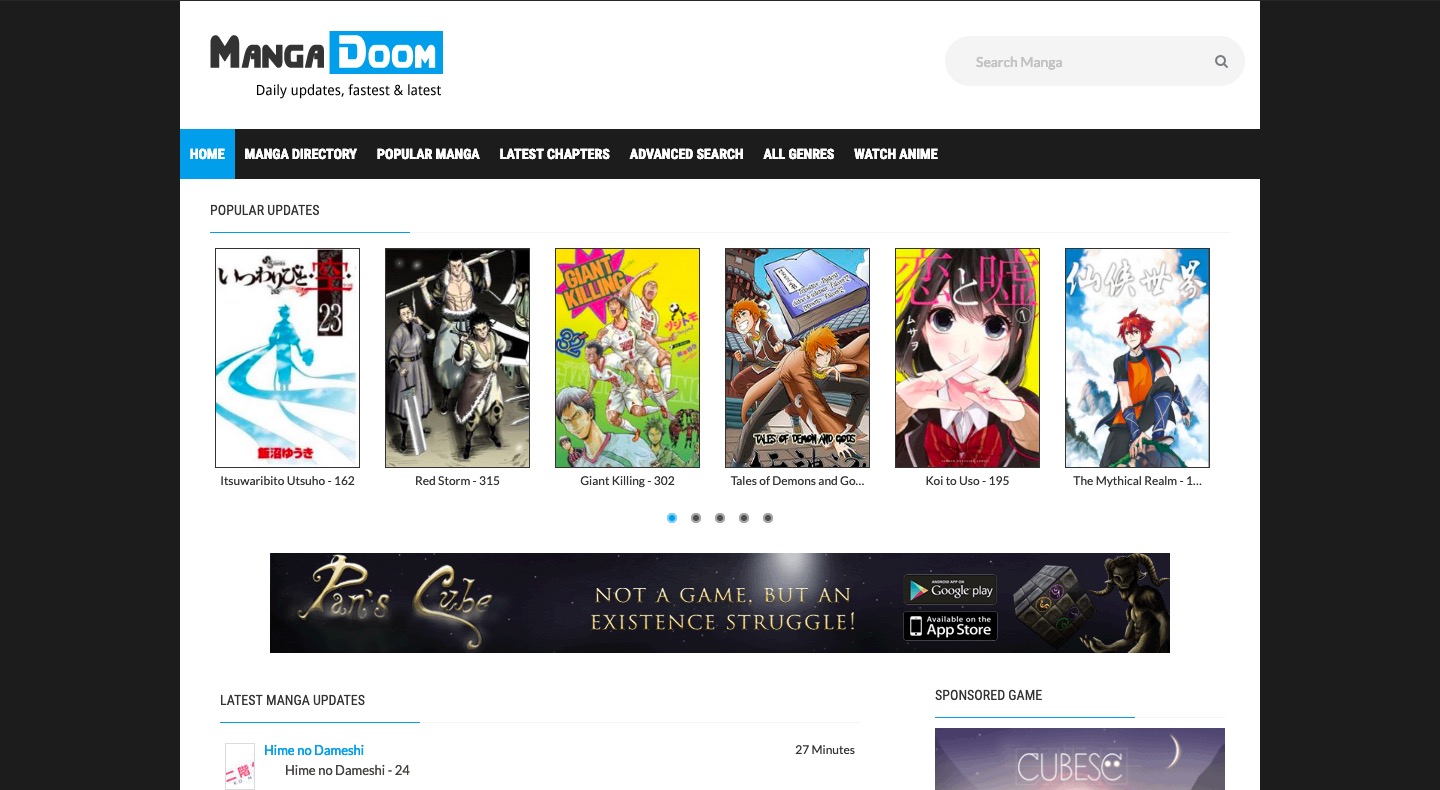 Totally free to the hilt, Manga Doom sports a rich library of thousands of popular manga and anime scans that you can read online. Manga Doom is updated several times a day with the latest exciting series from the realm of manga.
If you want to enhance your experience and gain new insights, you might as well consider creating an account on the site and interact with other Manga lovers.
12) Manga Park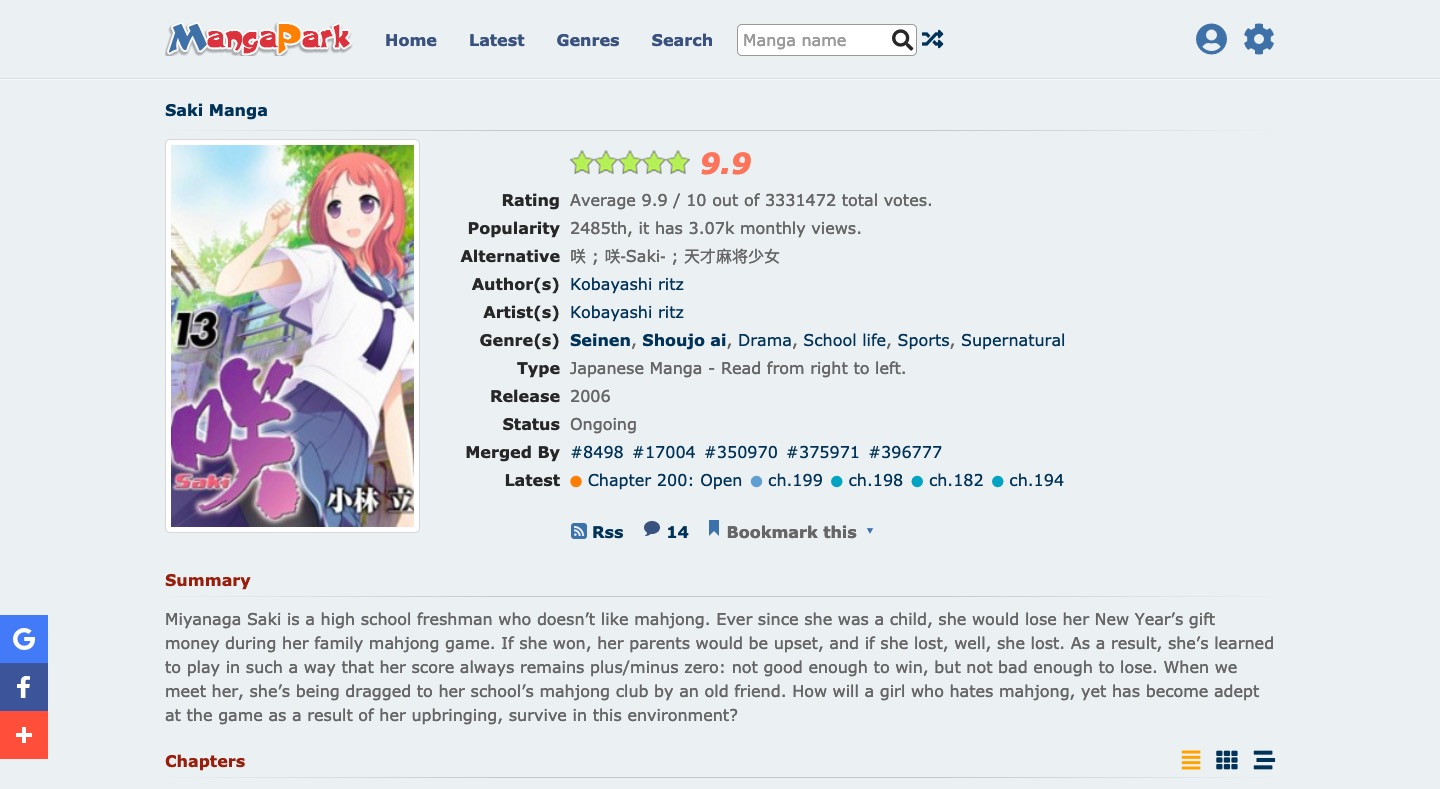 Another solid manga hotspot on the lines of Mangadex, Manga Park also lets users bookmark their favourite manga series as well as track themes. Furthermore, you can register a free account and sift through tons of eclectic genres such as action, drama, horror, comedy, school life, etc.
There is also a cool history button where you can revisit your collection of previously read manga chapters.
13) Manga Freak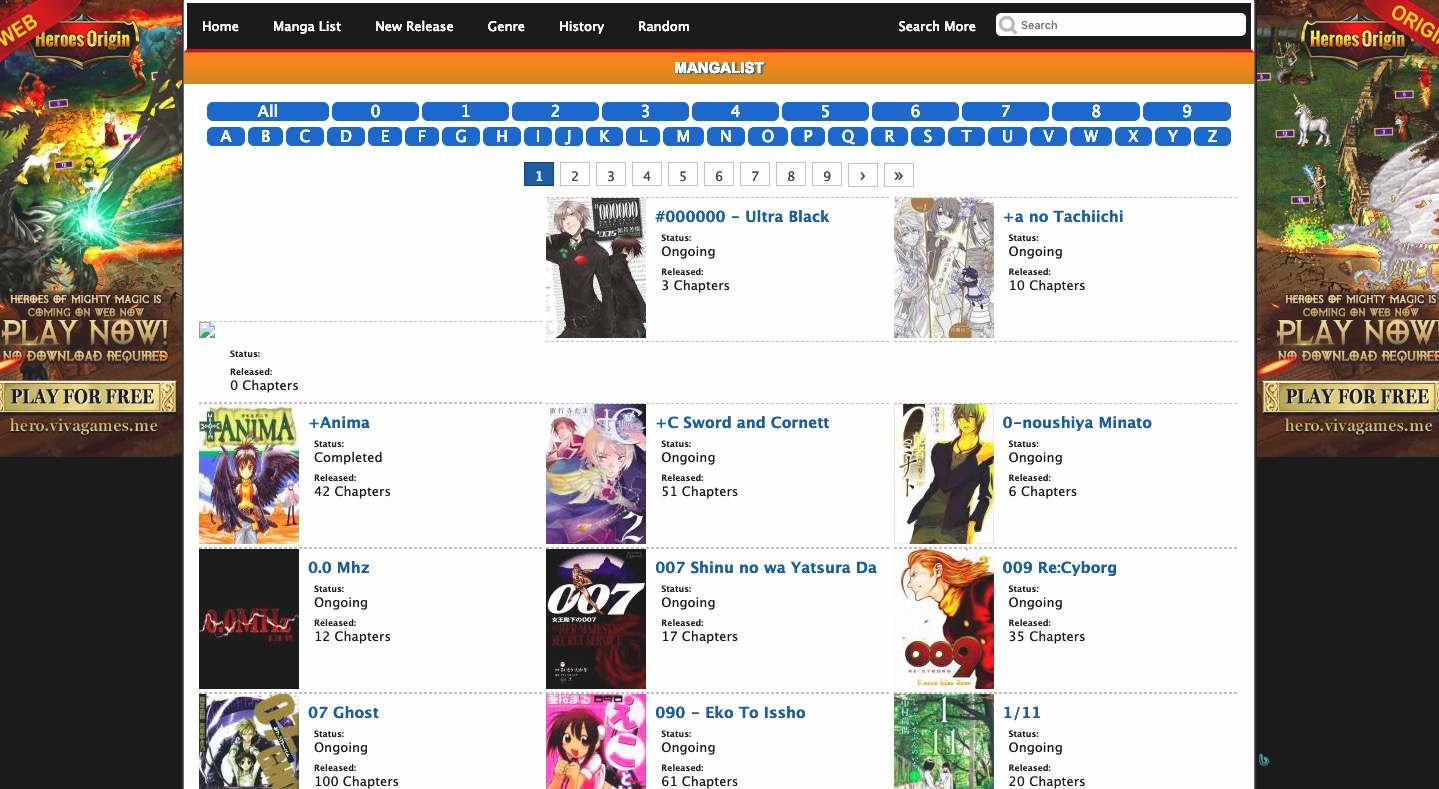 One of the best manga websites in terms of sheer number of manga files in its database, MangaFreak sports a simple dark theme that's soothing to the eye. You can also use advanced search filters although all Manga series are arranged in alphabetical order.
If you are looking for a popular manga, chances are it is available on MangaFreak. Furthermore, the site is updated constantly and all the manga series are laid out in a grid pattern based on release dates.
14) TenManga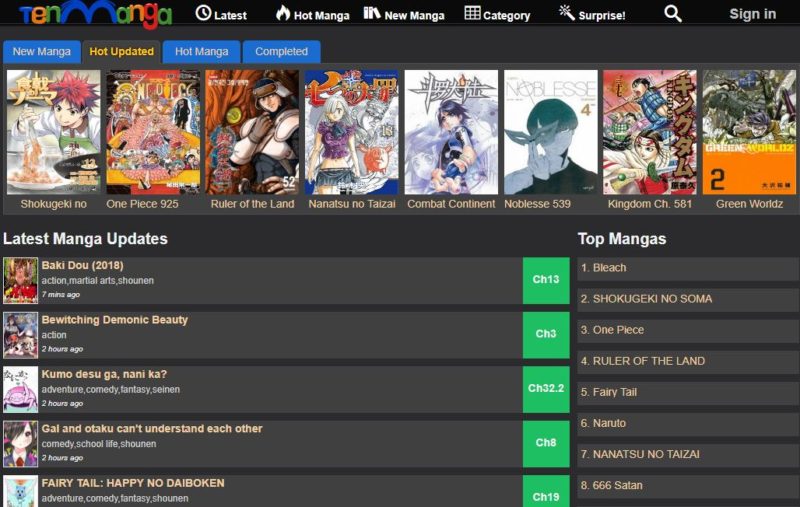 The numero uno novelty factor that makes TenManga stand out is its "surprise" button that can invariably come in handy when you are confused about which Manga series to read. After all, sussing out hundreds of free manga series can indeed be time consuming.
To help with navigability, the homepage of Ten Manga is adorned with labels such as Hot Manga, New Manga, Hot Updated and Completed so you can be sure to find some of most eclectic collections of Manga in its database.
15) Otakusmash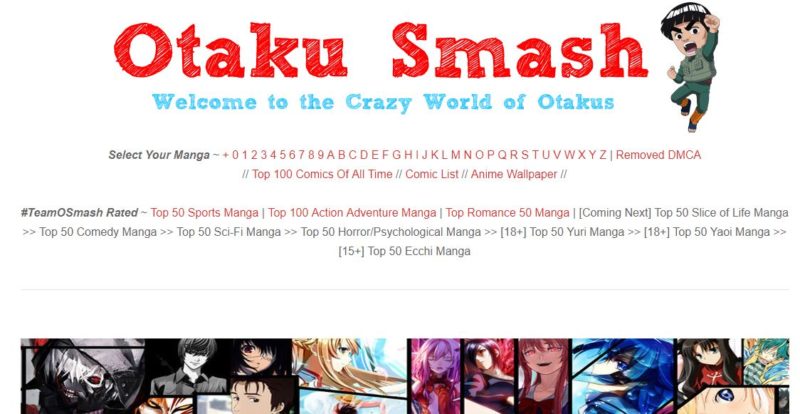 An easily navigable interface and massive collection of Manga are not the only factors that make Otakusmash a prized manga repository. The site is also well-organized and you can swiftly find a gamut of lists such as Top 50 Sports Manga, Top 100 Action Adventure Manga, Top 50 Romance Manga, et al. to start your manga sojourn.

Furthermore, you can also download anime wallpapers and read other comics online as well as read all the latest news from the world of Anime.
16) EGScans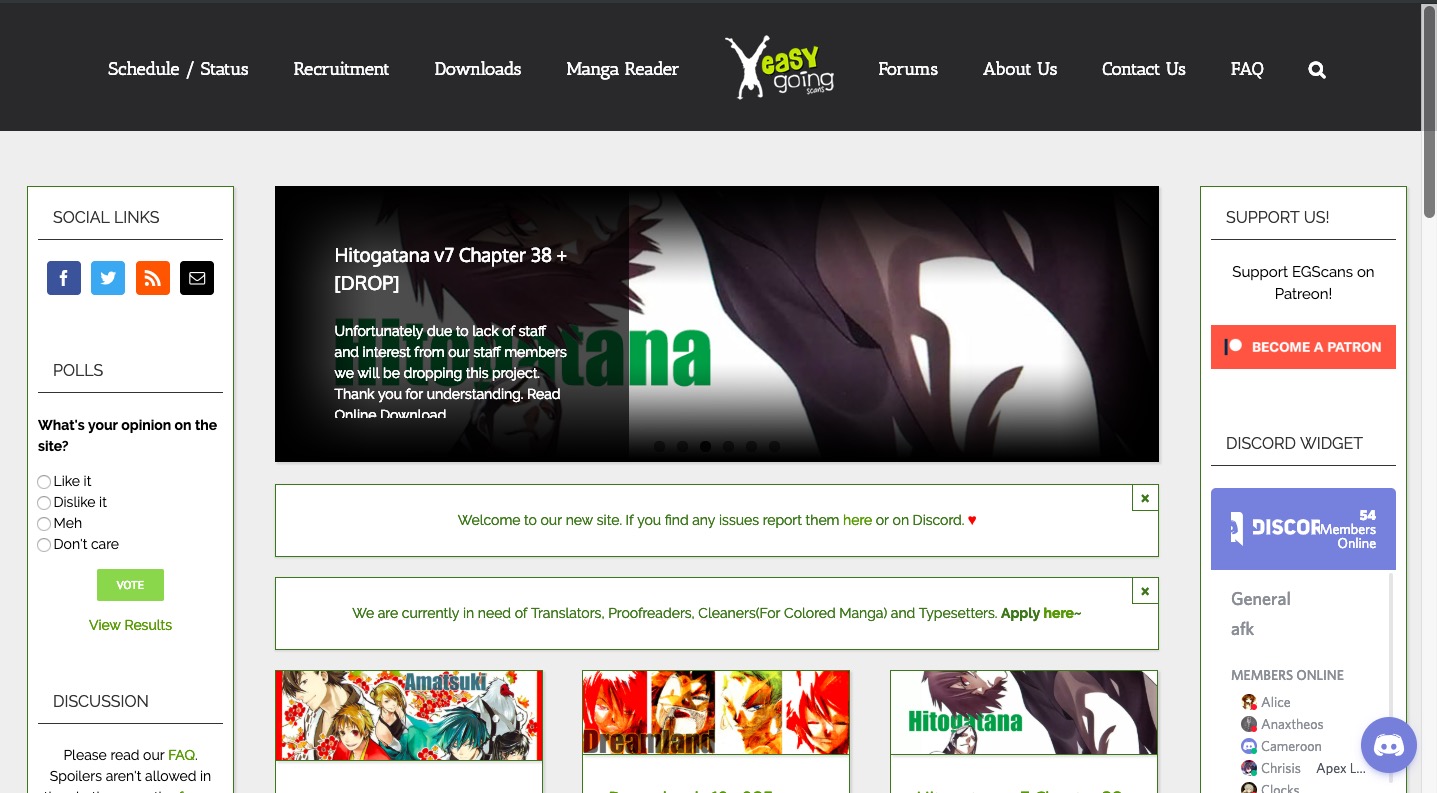 Easy Going Scans or EGScans is a collective of manga fiends dedicated to the purpose of providing awesome Manga and webtoons to the masses for free. They have translated versions of some popular Manga such as Feng Shen Ji, Bungou Stray Dogs, and so forth. You wouldn't be disappointed one bit with their manga collections.
17) Mangaz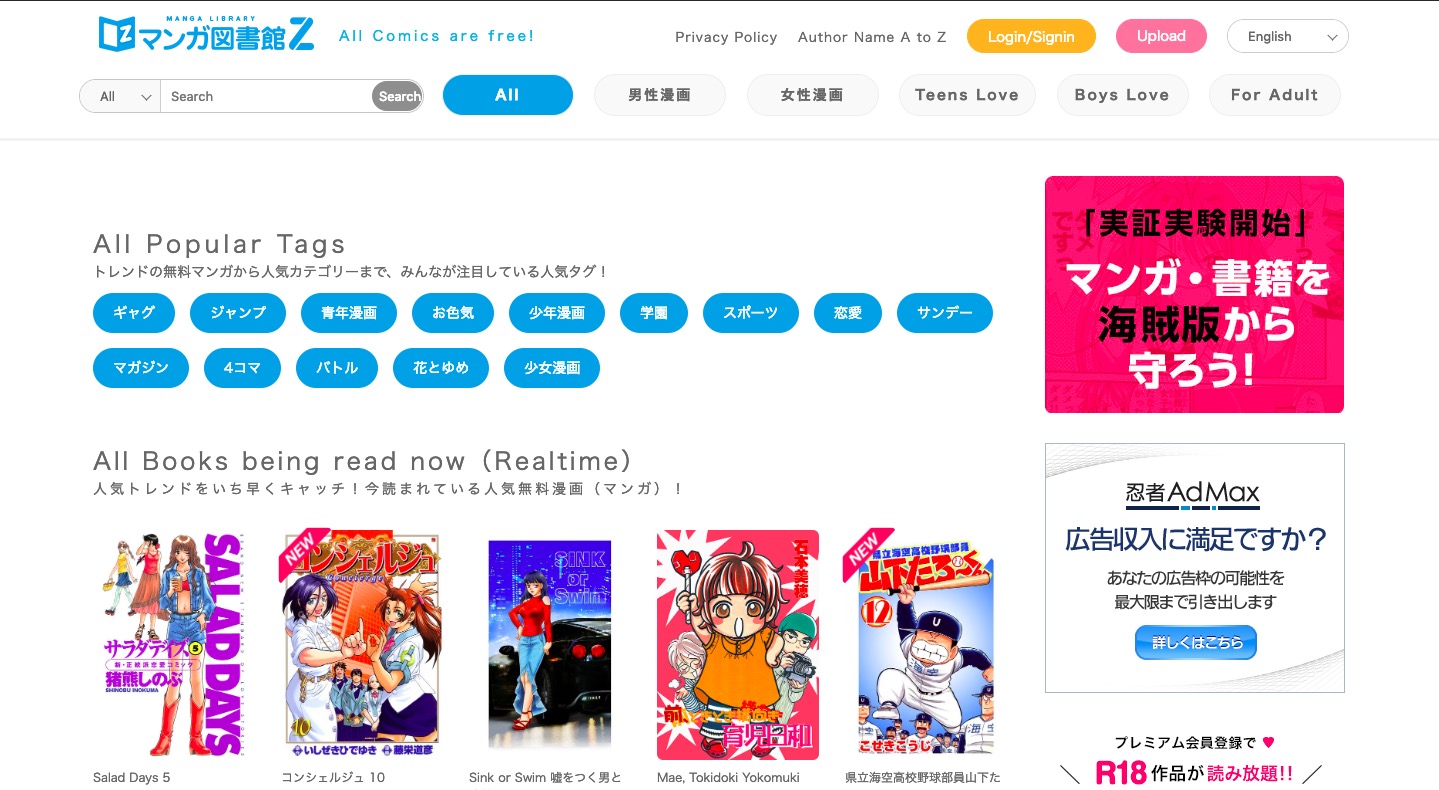 Designed on the lines of Manga Reader, AnimeNova is a surefire no-brainer if you are looking for a Manga website with a massive database including vintage manga and a pretty well-organized library.
18) Manga Bat
Manga Bat boasts an infinite number of manga series spanning across an unholy amount of diverse genres. It does help that its attractive interface is another factor that hooks you in from the get go. What's more, avid readers can also upload their own Manga on the site and share them with other users.   
However, Manga Volume may also have some adult content (rated 18+) revolving around adult themes.
19) ComicWalker
Possibly the biggest Manga publisher in Japan, you can find many many popular titles on ComicWalker and read manga online for free. However, the only downside is that its database is not as extensive compared to other manga websites so you will have to settle with a limited number of reading material.
20) MangaReborn
If you are tired of reading popular "mainstream" mangas and wanna look for some offbeat and hard-to-find manga series online, your last resort should definitely be MangaReborn. The sole aim of this website is to provide undiscovered manga around the world.
21) Bookwalker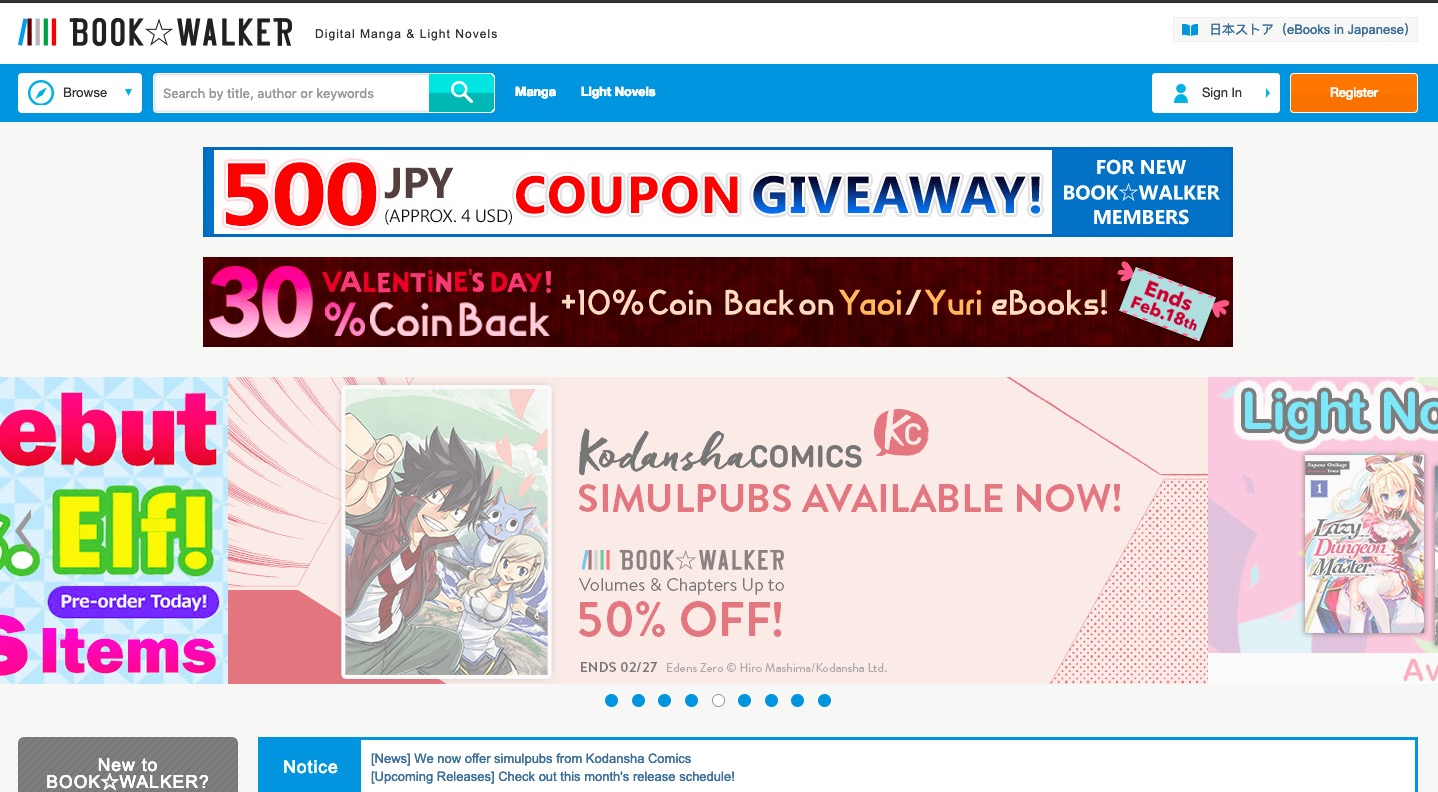 Avid manga fans often rely on sites such as Bookwalker to get their daily dose of manga madness. Although you will have to fork out some money to enjoy reading manga series on the site, it does provide many free manga books.
22) Comico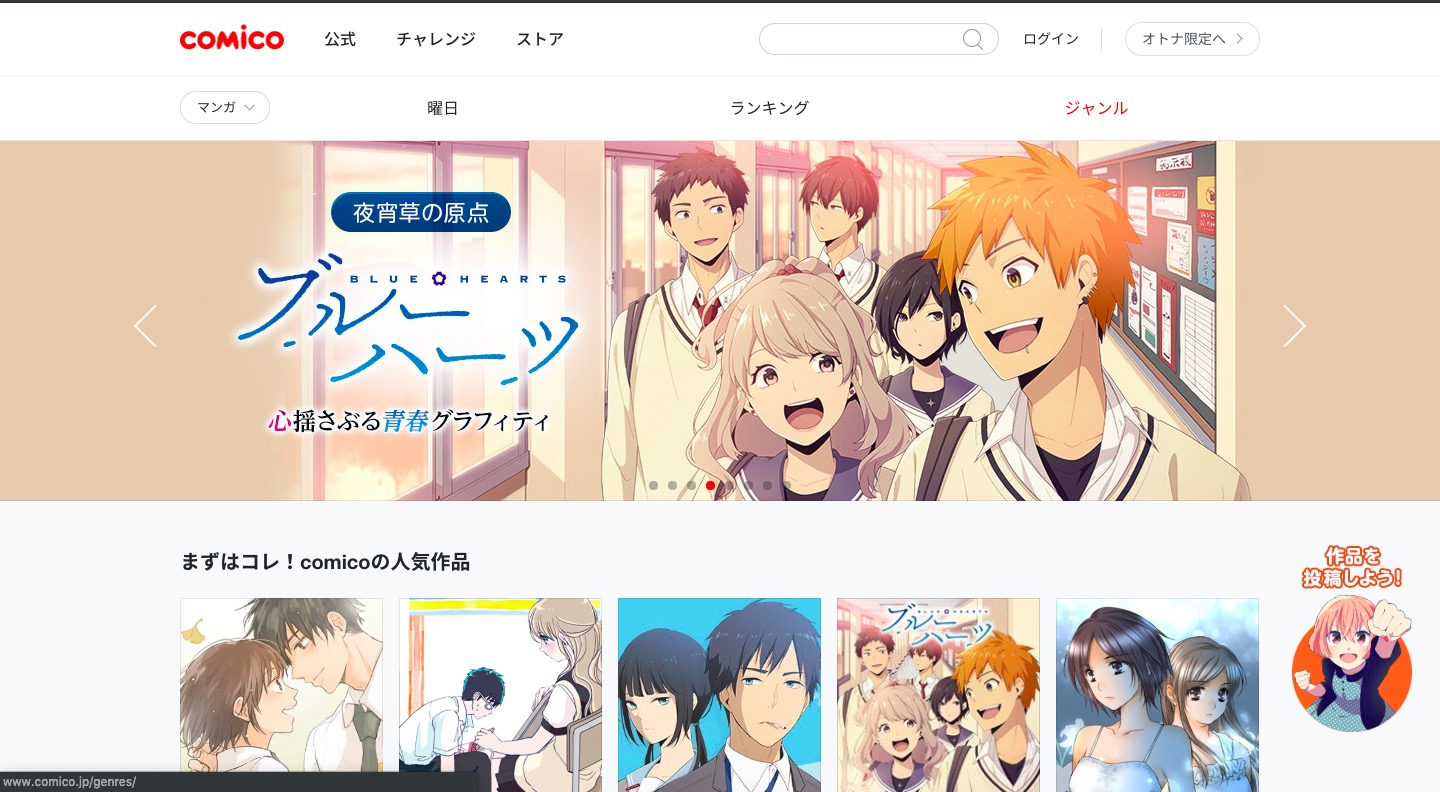 If you are well-versed with Japanese after years of binge sessions, then Comico is worth its weight in gold. Why? Herein you can find some original mangas although all the content is in Japanese language and hard to decipher for non-native manga fans.
23) Honto.jp
A very popular native manga site, Honto.jp boasts more than 92% manga content from Japan itself. One of the most intriguing aspects about the site is that it not only provides eBooks but also paper books namely paperback editions of popular and vintage mangas.
24) Kiss Manga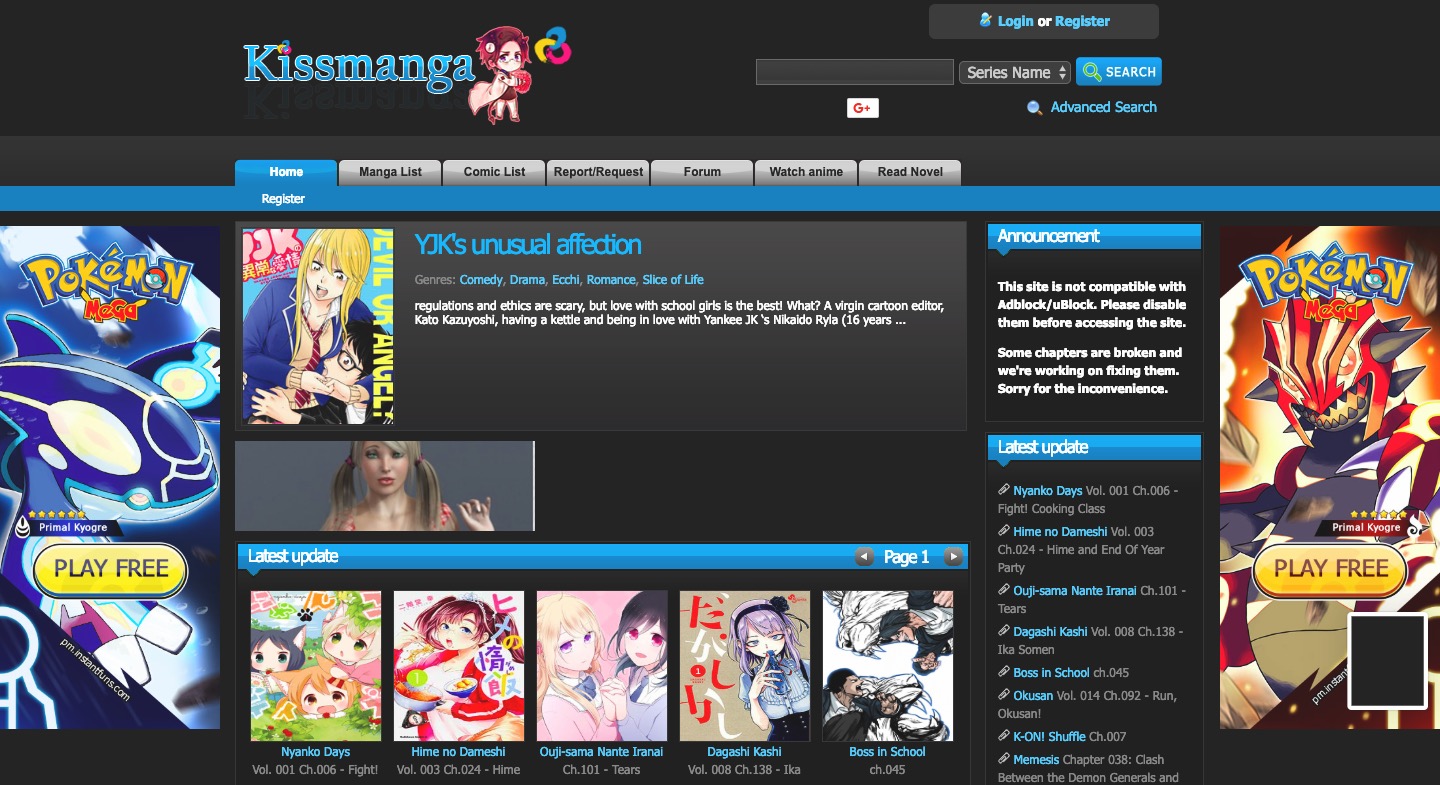 No matter what type of manga you want to read: classics, rare or the latest ones, KissManga has a cure to your literary pangs. Moreover, you can also watch the latest anime series on Kiss Manga for free. And, if you want to engage in heated discussions or want to discuss plot twists, head over to its Community Forum where you can find many manga lovers with similar interests.
Perhaps the numero uno reason why KissManga is counted amongst the best manga websites is that it loads all the images in a chapter into a single page for an easy reading experience. And, if you are through with Manga and want to hop on over to Manhwa (Korean manga) and Manhua (Chinese manga), then KissManga is a lucrative platform.

25) Manga Box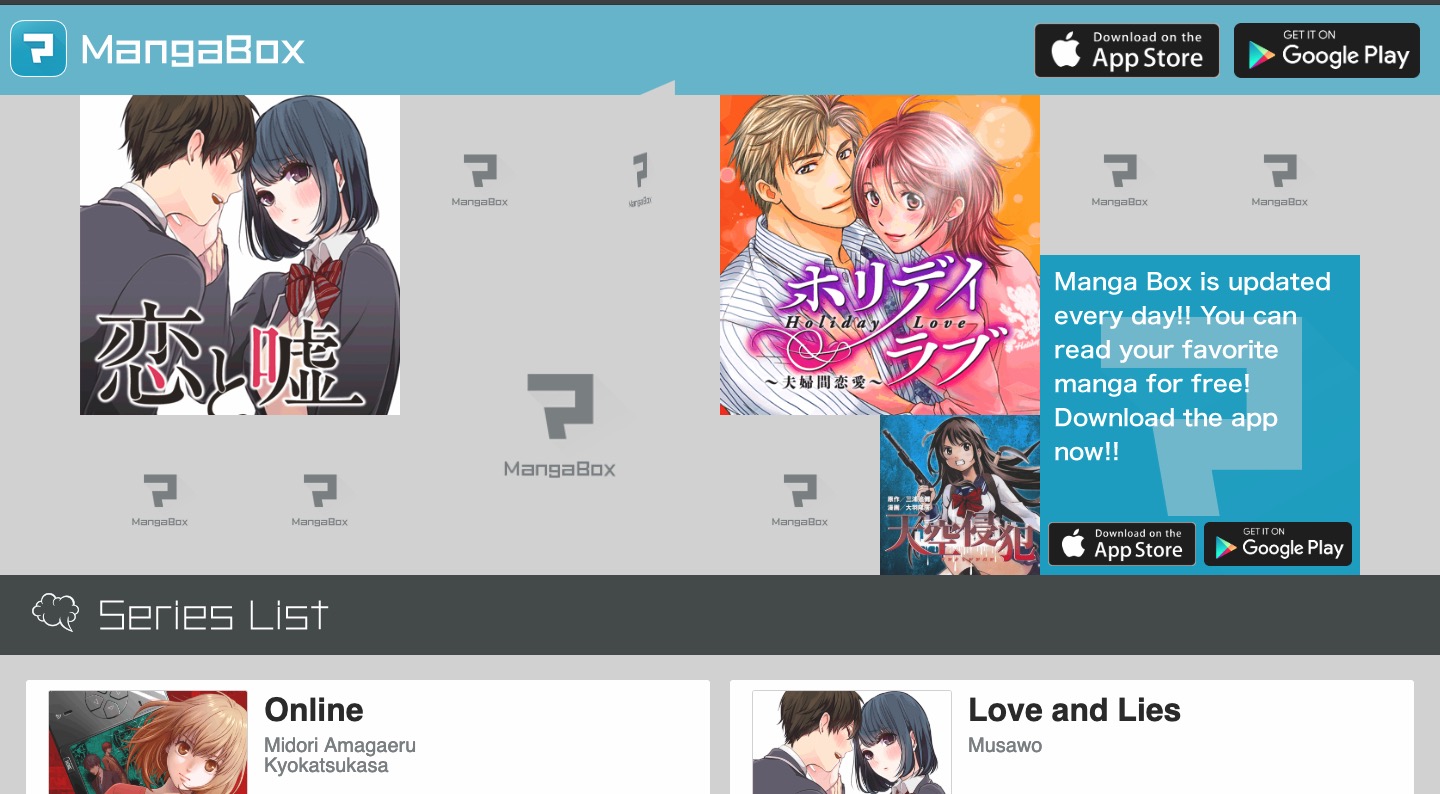 Rounding off our list of hottest manga destinations online is MangaBox, which is a local Japan-based manga website where you can find tons of free manga albeit in Japanese only.
And…that's a wrap! Did you like our roundup of the best manga websites? Sound off in the comments.
SEE ALSO: Best Free Anime Streaming Sites