California based tech titan Apple is planning to launch an emoji version of its famed virtual assistant Siri, according to a new patent application filed by the company.

Filed with the US Patent and Trademark Office, the patent request describes an emoji-based avatar for a smart home speaker that starkly resembles Apple HomePod and can adapt to a user's mood. Moreover, the description of the smart speaker precisely resembles that of the Apple HomePod although it has not been mentioned by name.
The patent application essentially describes an animated version of Siri with a "emoji-based humanistic avatar, and a simplified graphical representation of a digital assistant."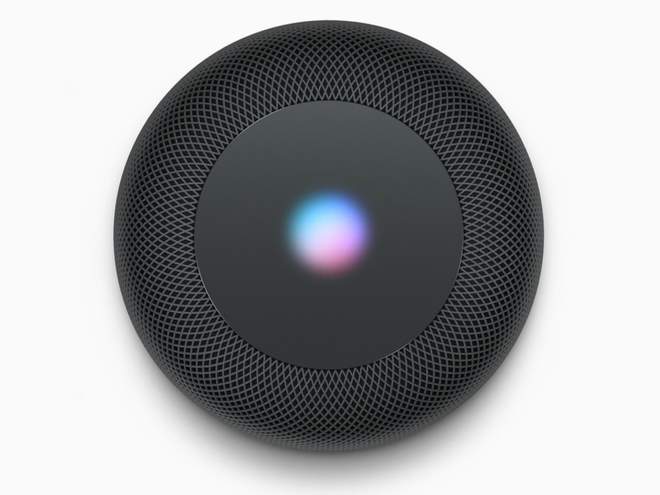 The emoji assistant would be able to appropriately react depending on the nature of request made through the smart speaker. The patent states "If, for example, sadness is detected in the user's voice, the avatar may change accordingly (eg, to a sad emoji to represent user sadness or to a happy emoji to counteract the detected sadness)."
"The avatar can also be changed depending on the nature of content currently being presented to a user. If a user asks a digital assistant for information on purchasing a birthday gift, the digital assistant may use a happy emoji to present results."

Interestingly, Apple has an extensive history of developing animated emojis with the recent launch of an Animoji feature with iOS 12 named Memoji being another feather in its cap.
Other features described in the patent include Face ID and gesture controls, meaning HomePod users could simply move their hands to perform basic controls like scrolling through a menu. The FaceID feature, in particular, would allow HomePod to recognise individual users through facial recognition technology thus paving the way for greater personalisation.

"If desired, the identities of individuals in the vicinity of the device can be determined using facial recognition (eg, by performing image processing operations on images captured with cameras in the device," the patent states.

However, it is still remains ambiguous whether Apple intends to introduce these technologies with the next iteration of the HomePod which is tentatively scheduled for a launch later this year.
SEE ALSO: Fitbit launches latest tracker but it is not available for everyone yet
SEE ALSO: Siri Easter Eggs 2019: 60+ Best Funny Commands to Try