2019 could be very well be the year of dark mode adaptation in smartphone, or so it seems. With the increasing clamour for system-wide dark mode in smartphones and mobile browsers reaching a boiling point, Chinese smartphone giant, Xiaomi has risen to the occasion with an announcement that will surely make smartphone owners happy. Xiaomi fans previously have had to rely on third-party themes for the longest time though to use the feature, but now the company is ready to deliver a native option.

FoneArena first broke out the news of the availability of a native dark mode in the latest MIUI 10 beta update. The website reckons the colour scheme is available in system apps, such as the phone,  gallery, contacts, messaging apps, screen recorder, and updater.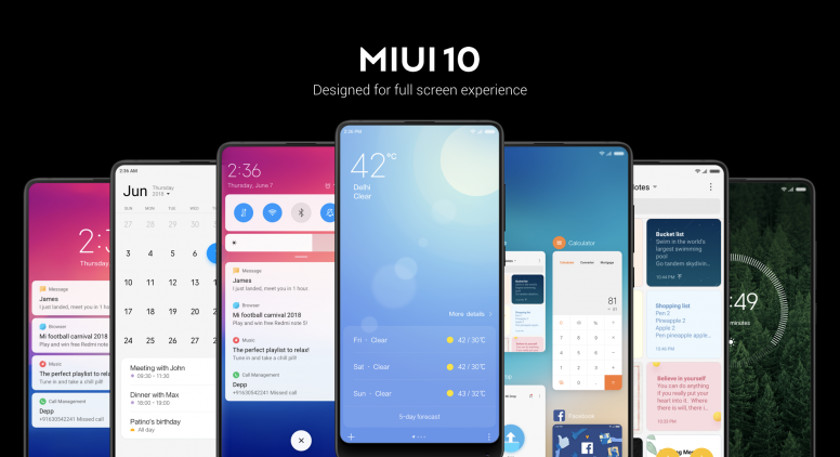 Moreover, the dark mode also extends to the volume slider, notification shade, and recents menu. However, it looks like the option isn't currently available across the board in settings, but several menus do offer it (for instance data usage, Mi account, and quick ball menu).
Rumour are rife the dark mode could be pushed out to users as part of the MIUI 10 v9.2.14 global beta update later this week. So, Xiaomi owners might not have to wait too long to finally availy the exciting new feature.

Dark mode has become one of the most requested software features on smartphones nowadays. Apart from being easy on the eyes at night, dark mode also saves battery life on phones with OLED screens. Xiaomi's OLED-equipped flagship phones include the Mi Mix 3 and the Mi 8 series.
The latest news of dark mode integration comes over a month after Xiaomi reportedly confirmed that MIUI 11 is in the works which is also touted as a "new and unique" OS with a "more refreshing feeling."
SEE ALSO: Latest Google Chrome beta for Android includes 'dark mode'
SEE ALSO: Popular Android app Psiphon gets infected with nasty spyware