After making an announcement at CES 2019 about introducing interpreter mode for Google Home speakers and Smart Displays, Google has now rolled out the feature for consumers with a firm focus on the benefits for concierge and hotels.

The real-time translation can be initiated in a plethora of ways from "Hey Google, help me speak German" to "Hey Google, be my Hindi interpreter" and "Ok Google, open interpreter mode." Through the last command prompt, Google will ask what languages you want to be translated. The interpreter mode currently supports over 26 languages.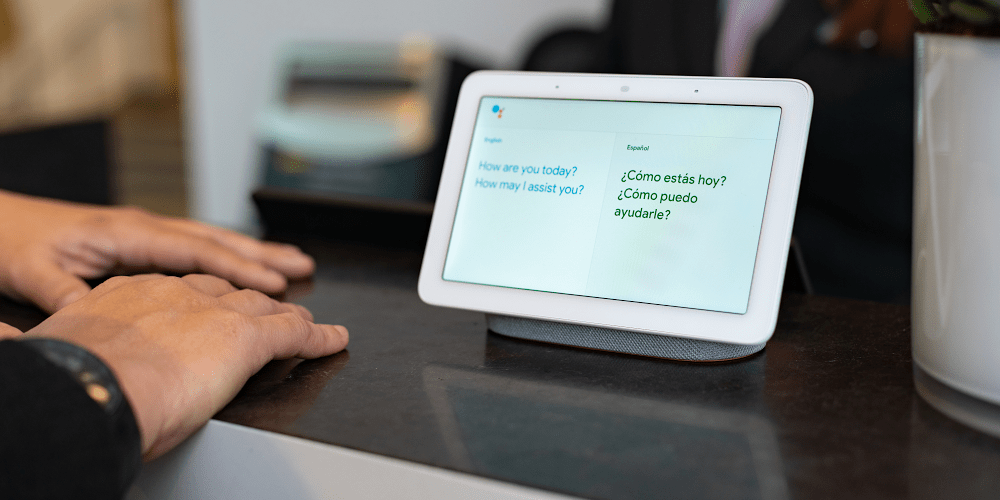 The UI is split into two columns on the Google Home Hub with an audible tone notifying when users can start speaking in their preferred language(s) after Google Assistant finishes translating. Smart Displays are beneficial in terms of a visual transcription, which is useful in catching any errors.
Interpreter mode fully works on smart speakers, with "quit," "exit," and "Stop" commands for ending a translation. The standard left to right swipes are also supported on screens.

The interpreter mode joins a starkly similar feature in the Google Translate app for both Android and iOS, as well as on all Google Assistant headphones. However, unlike Android and iOS, Google is targeting interpreter mode especially for concierge settings.
| | | |
| --- | --- | --- |
| Czech | Hungarian | Russian |
| Danish | Indonesian | Slovak |
| Dutch | Italian | Spanish |
| English | Japanese | Swedish |
| Finnish | Korean | Thai |
| French | Mandarin | Turkish |
| German | Polish | Ukrainian |
| Greek | Portuguese | Vietnamese |
| Hindi | Romanian | |
Thus far, the Google Home Hub with this interpreter mode has been trialed at the front desks of Dream Downtown in New York City, Caesars Palace in Las Vegas and Hyatt Regency San Francisco Airport.
Moreover, Smart Displays can also feature a custom interpreter mode UI which displays hotel branding, and a prompt elucidating what languages are available. With the latest functionality, Google aims to bring its smart devices to business settings. Although, it remains to be seen how it pans out in the days to come and how many businesses actually make use of it.
SEE ALSO: Latest Google Chrome beta for Android includes 'dark mode'