Avid fan of retro games of yore? Miss the good ol' days when gameplays were simple and easy without any flashy graphics and gore? If yes, then you can still relive the golden days and play nostalgia inducing classic games right now. Down below we have collated a list of EmuParadise alternative sites and apps where you can find and download classic games.

Here's a bit of a backdrop. Emuparadise.me was a great website to find scores of ROMS, ISOS and games for an array of consoles, but unfortunately it's gigantic library of downloadable vintage games no longer exists as it shut down permanently in 2018. Due to fear of legal repercussions, Emuparadise scrubbed away most of the games from its library that one could download and play on emulators.

Fret not, there are still some good Emuparadise alternative sites where you can download ROM files of classic games. Without bidding further ado, let's get started fellas.
12+ Best EmuParadise Alternative Sites & Apps List (2019 Edition)
1) CoolROM
Starkly resembling Emuparadise in many aspects, CoolROM is without a doubt one of the best Emuparadise alternative sites where you can find tons of vintage and retro ROMs for emulators that evoke sheer nostalgia.
We are talking about the likes of Super Nintendo and Atari that can work seamlessly with new hardware such as PC, smartphones and even Gameboy Advance and Nintendo NES. All together, you can stumble across plenty of ROM's which run the latest emulators.
2) Doperoms
An interactive archive of retro video games, Doperoms allows you to play backups of your old video games on both computers and mobile devices! Better still, one can easily download all their ROMS and EMULATORS to a PC, tablet or mobile with ease and grace.
You won't even have to deal with annoying ads so downloading games becomes a cinch. Also, the list of ROMS on Doperoms is massive and runs the gamut from Sega Genesis, Atari 8-bit to Kawaks.
3) The Eye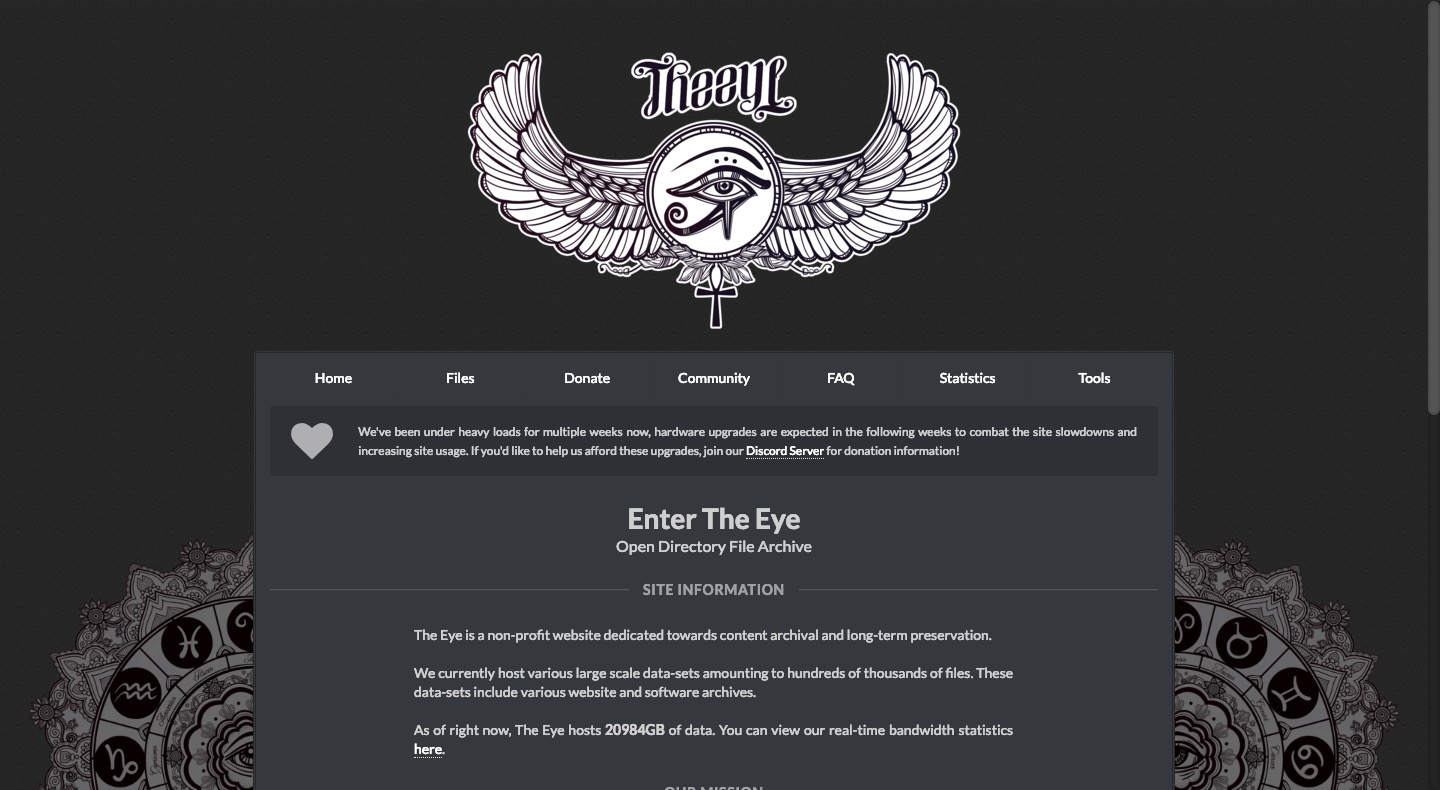 Started off in 2017 as a service to preserve ROM files present on the internet, you can find ROM files for every gaming console imaginable on The Eye. Their gigantic ROM archives boast over 150,000 files that are still increasing.

All in all, The Eye is a great emuparadise alternative where ROM files can be downloaded directly from the site's servers barring certain files that require a torrent client. As of this writing, you can download over 3TB worth of ROMs on The Eye. Happy gaming!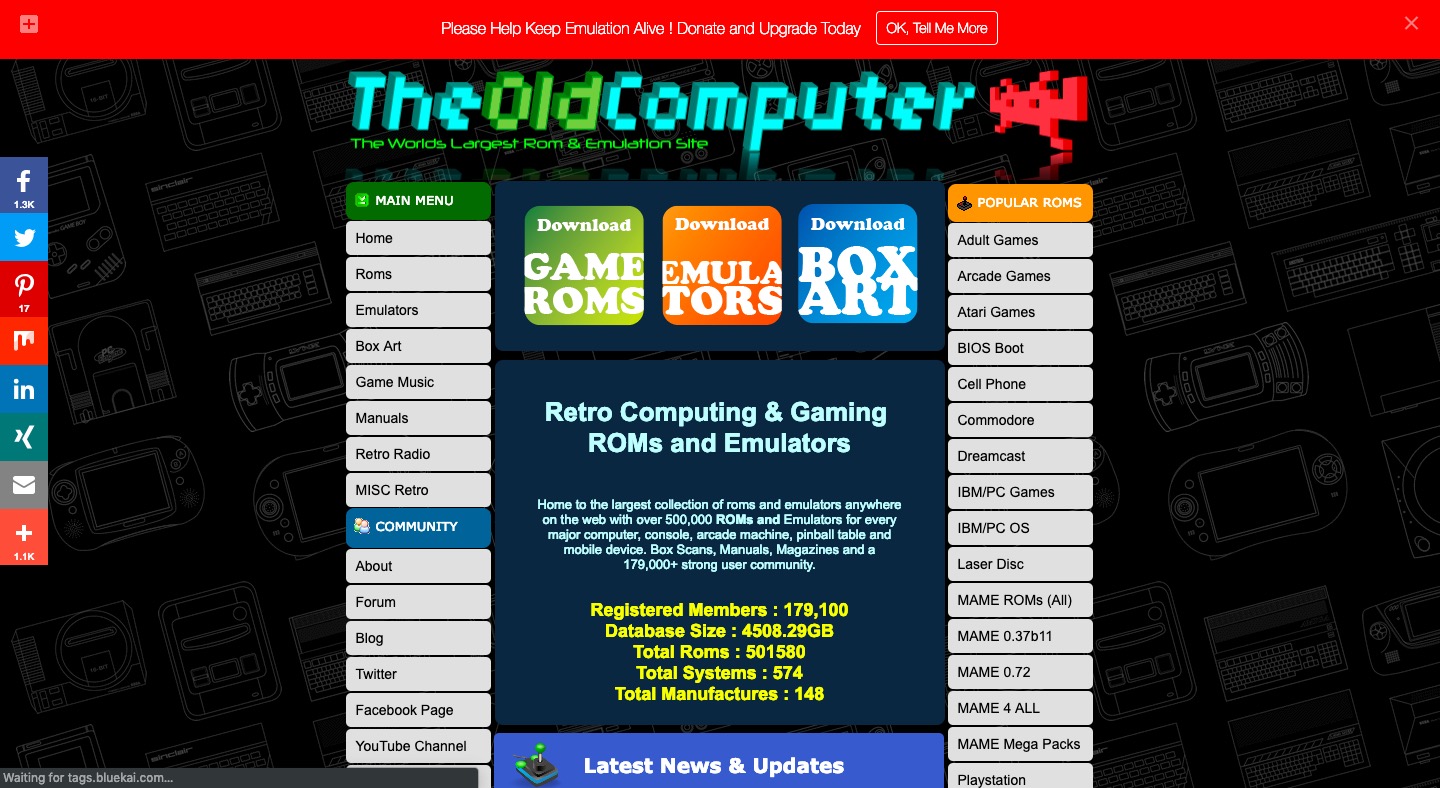 With over 600,000 strong ROMs for SNES, NES, N64, DS, GBA, MAME, SEGA, Commodore and PC, The Old Computer is a nifty Emuparadise alternative. It is undoubtedly home to one of the largest collection of Emulators and ROMs on the internet. In fact, The Old Computer also boasts the largest collection of MAME sets of any site on the internet.
Furthermore, you can also snag rare ROMs for over 540 different computers and gaming consoles.
5) Romulation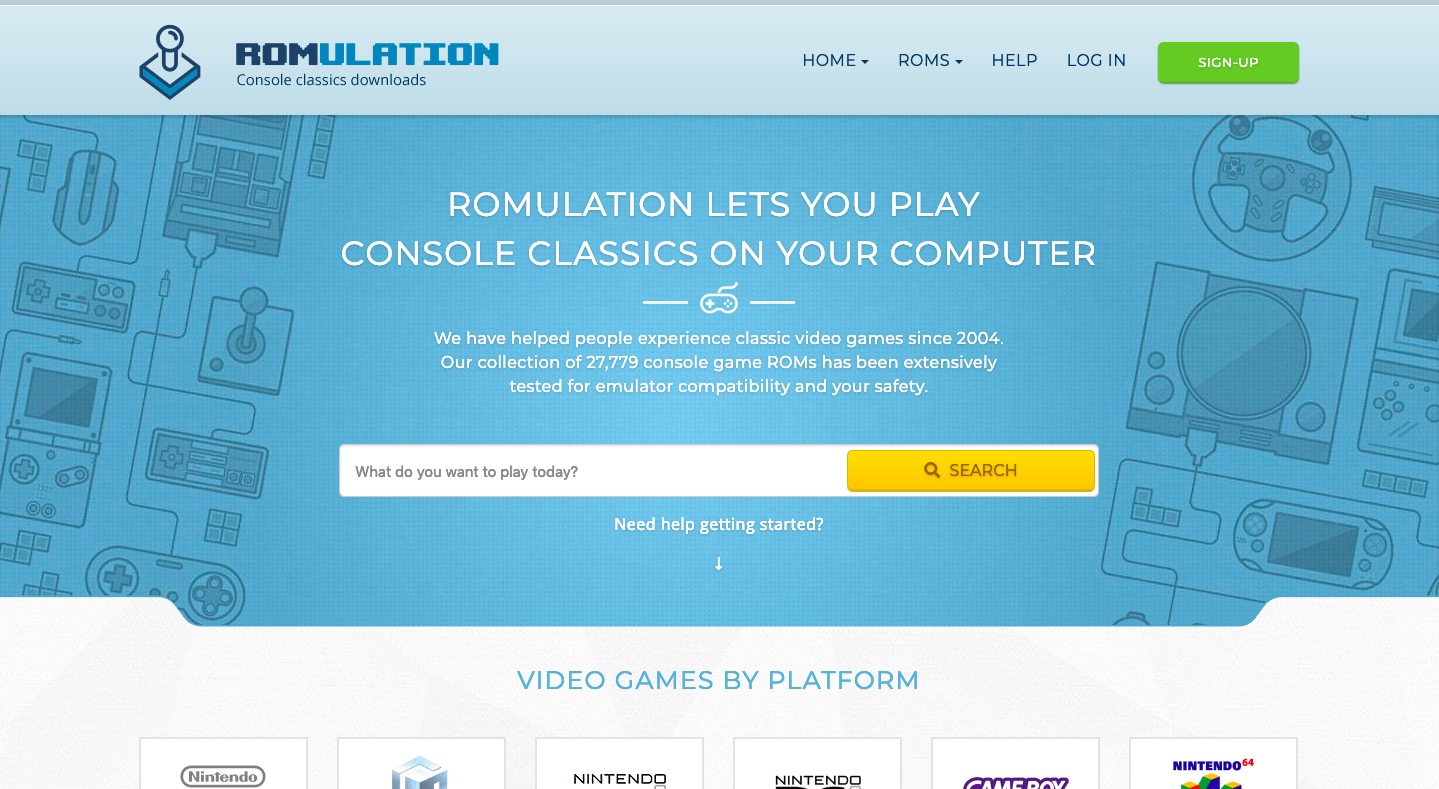 Romulation is a bit of an oddity, in the sense, it offers a point system to prevent abuse.  As soon as you sign up on RomUlation, you account is credited with 10,000 points. You can also find the latest ROMs for SEGA SATURN, Wii Consoles, and PSX! Just as a heads up, every megabyte you install requires 1 point.
For instance, if you download 100mb then 100 points will be deducted from your account. The good news is that Romulation credits 500 points into regular members accounts every 24 hours up until they garner 50,000 points. Woot woot!
6) CD Romance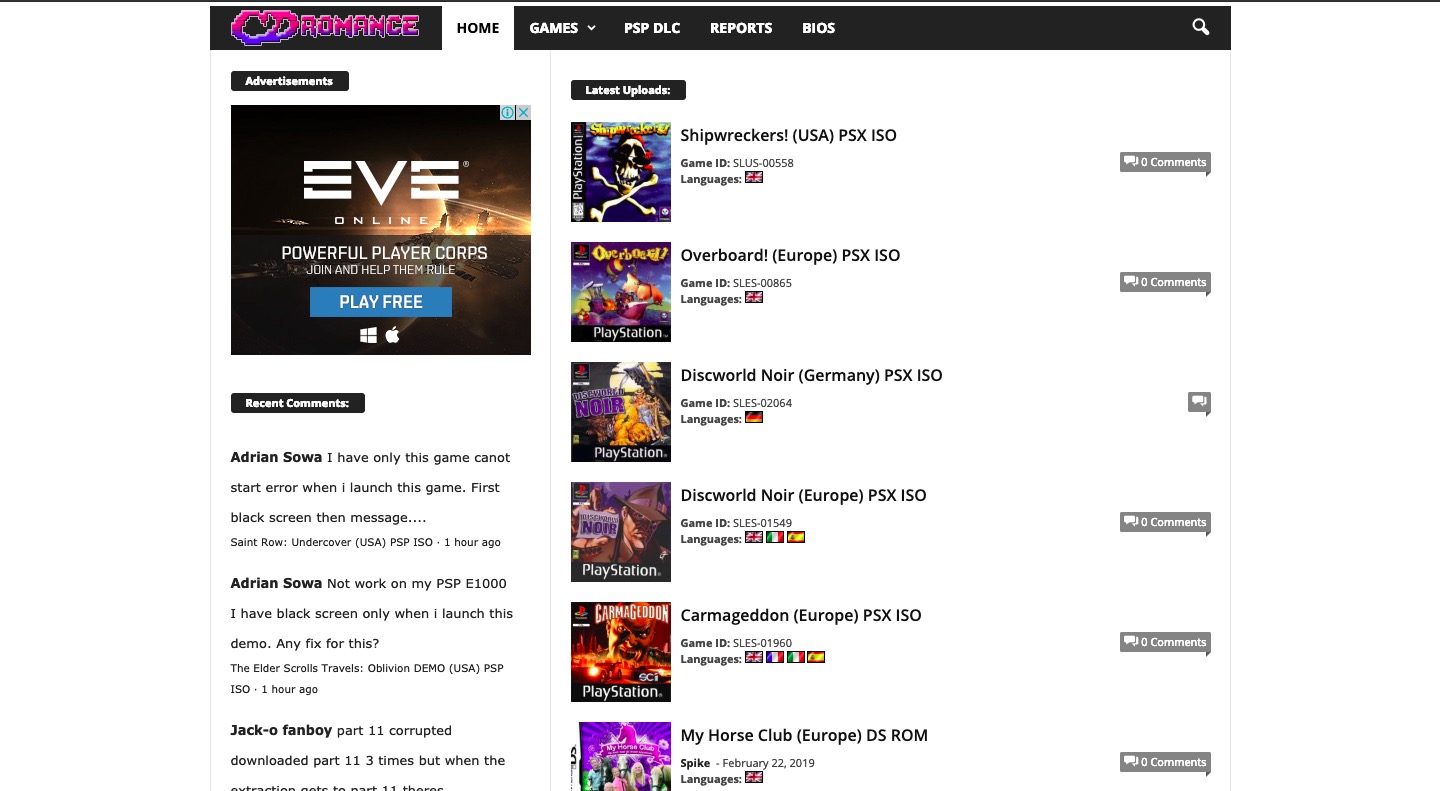 Right off the bat, if you are looking for an abundant amount of games, then CD Romance might not be the best platform for you. However, the service and quality of ROMs on CD Romance make it a solid Emuparadise alternative.
You can scour through ROMs for various Nintendo and Playstation emulators including PSP, PS2, and PSX. As for Nintendo systems, CD Romance provides GBA, SNES, GameCube, NDS, and GBC ROMs. If you head over to the download page for a ROM, you can suss out gameplay screenshots, original cover for the game title, release date of the game.
7) Vimm's Lair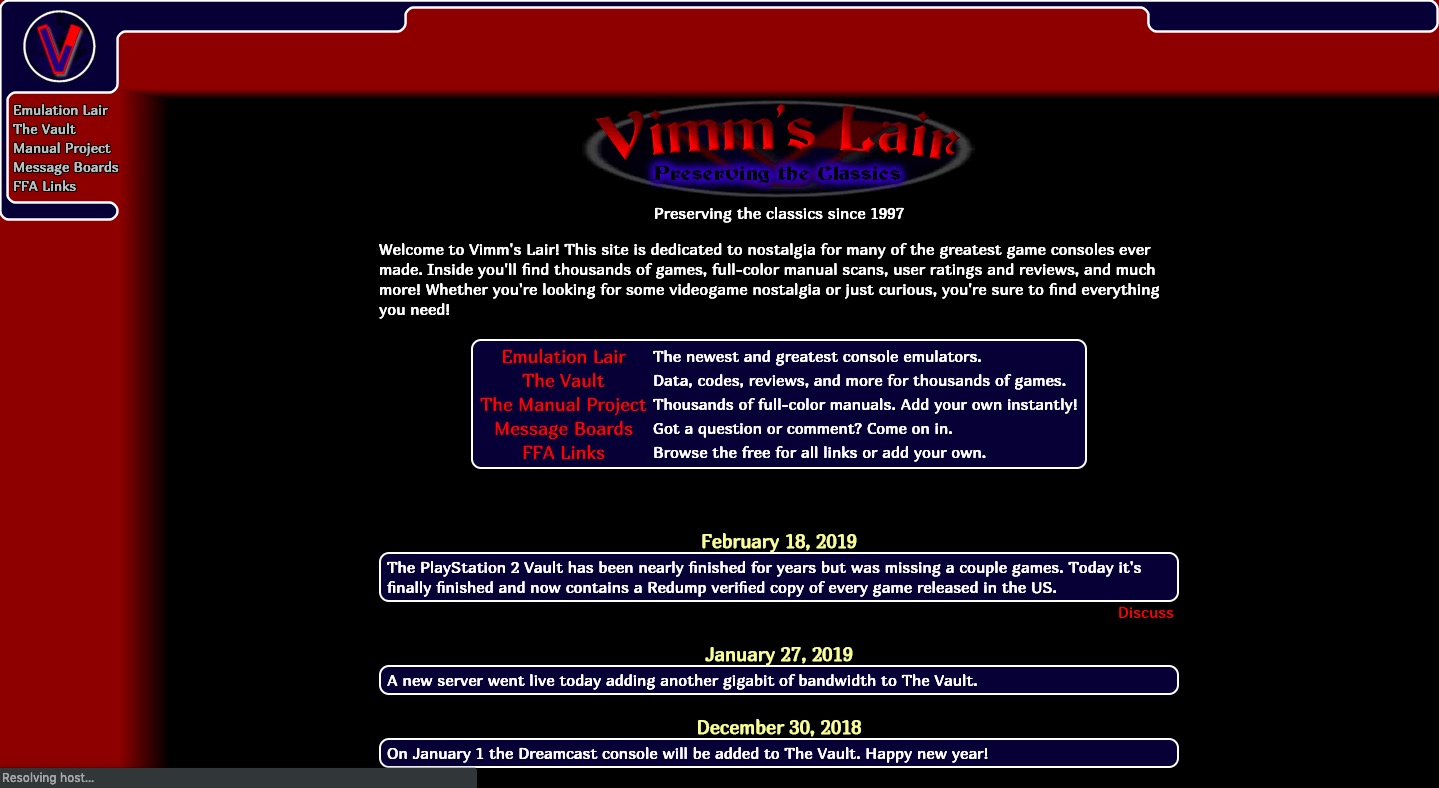 If you are only seeking legendary games of the olden era for classic consoles, Vimm's Lair can be a one-stop destination which provides seamless navigation and zero ads. Considered by many as the best Emuparadise alternative, Vimm's Lair hosts over 8000 ROMs for 10+ classic and handheld consoles.

Ever since its inception in 1997, Vimm's Lair has been in the "game" before other popular ROM sites came into existence. Furthermore, they also offer a separate service called The Emulator Lair, which hosts emulators for Nintendo 64, Wii, Nintendo, Genesis, Nintendo DS, Super Nintendo, Playstation, and Game Boy with download links for Windows, Mac & Linux.

8) ROMHustler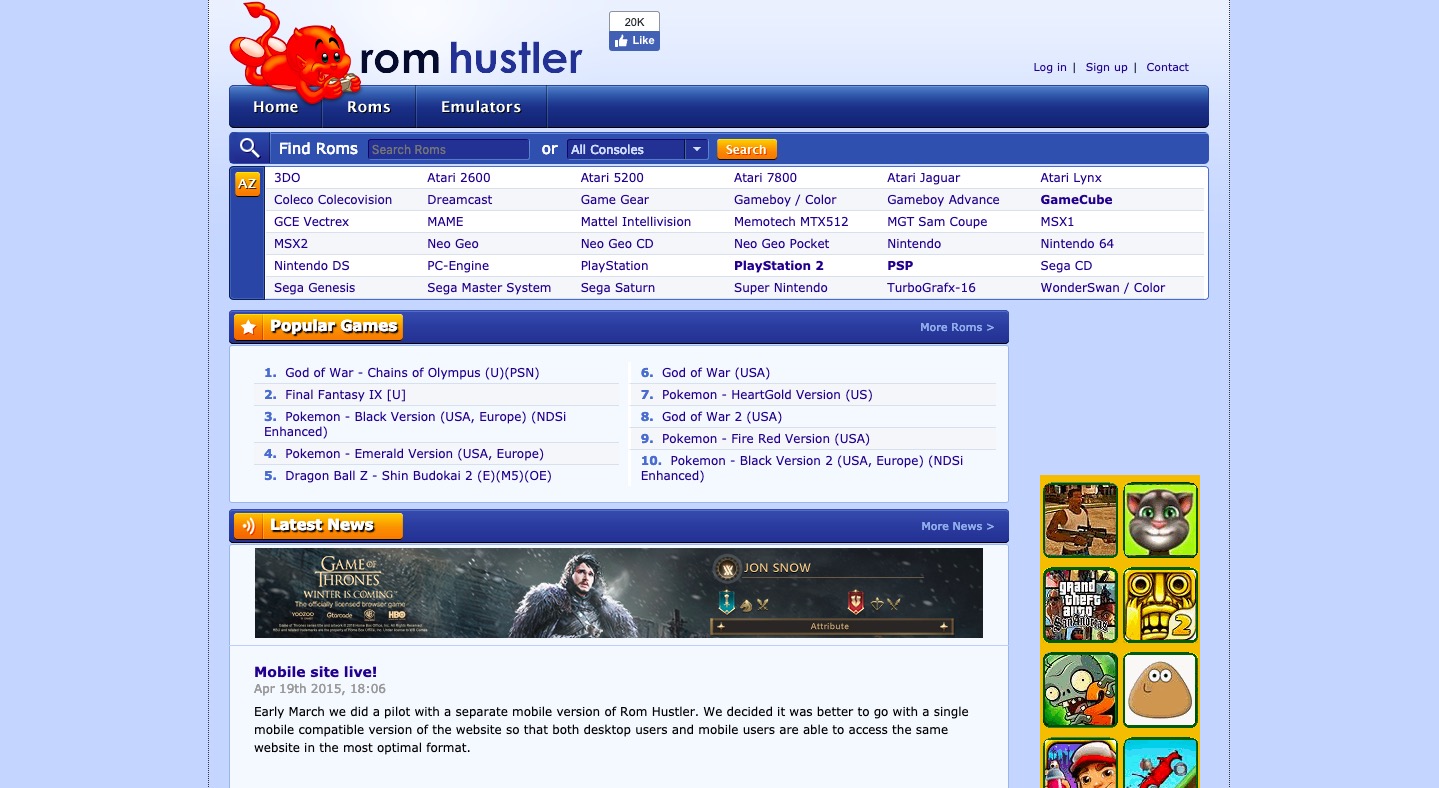 ROMHustler is an online platform from where you can snag lots ROM's of popular classic games such as God of War, Dragon Ball Z, Final Fantasy 9, etc. for free. Interestingly, ROMHustler is one of the few emulator sites with a mobile site.
But, the novelty factor that makes ROMHustler such a fine Emuparadise alternative is that you can get ROM's for almost all type of gaming consoles: from classical Atari 2600 of yore to the modern PlayStations.
9) My Boy!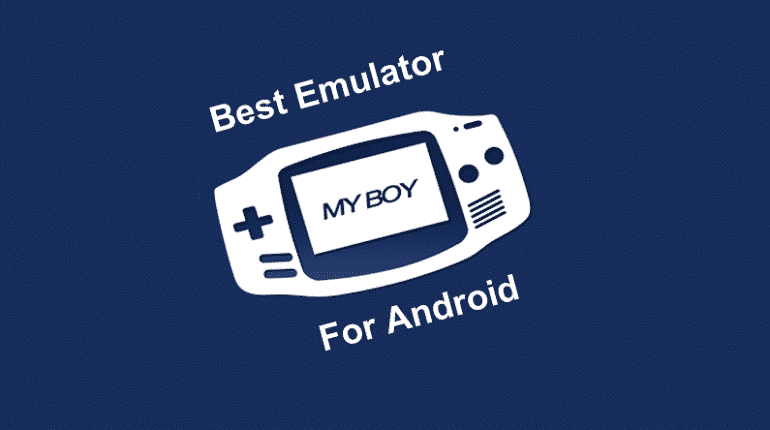 By far the best and only emulator that supports link cable emulation with blazing fast speed, My Boy! is a full-featured emulator to run GameBoy Advance games on a multitude of Android devices from low-end phones to modern smartphones and tablets.
The novelty factor that works in favour of My Boy is that it emulates nearly all aspects of the real hardware correctly. In a nutshell, this app is a pure haven for GBA games lovers.
10) Emulator Zone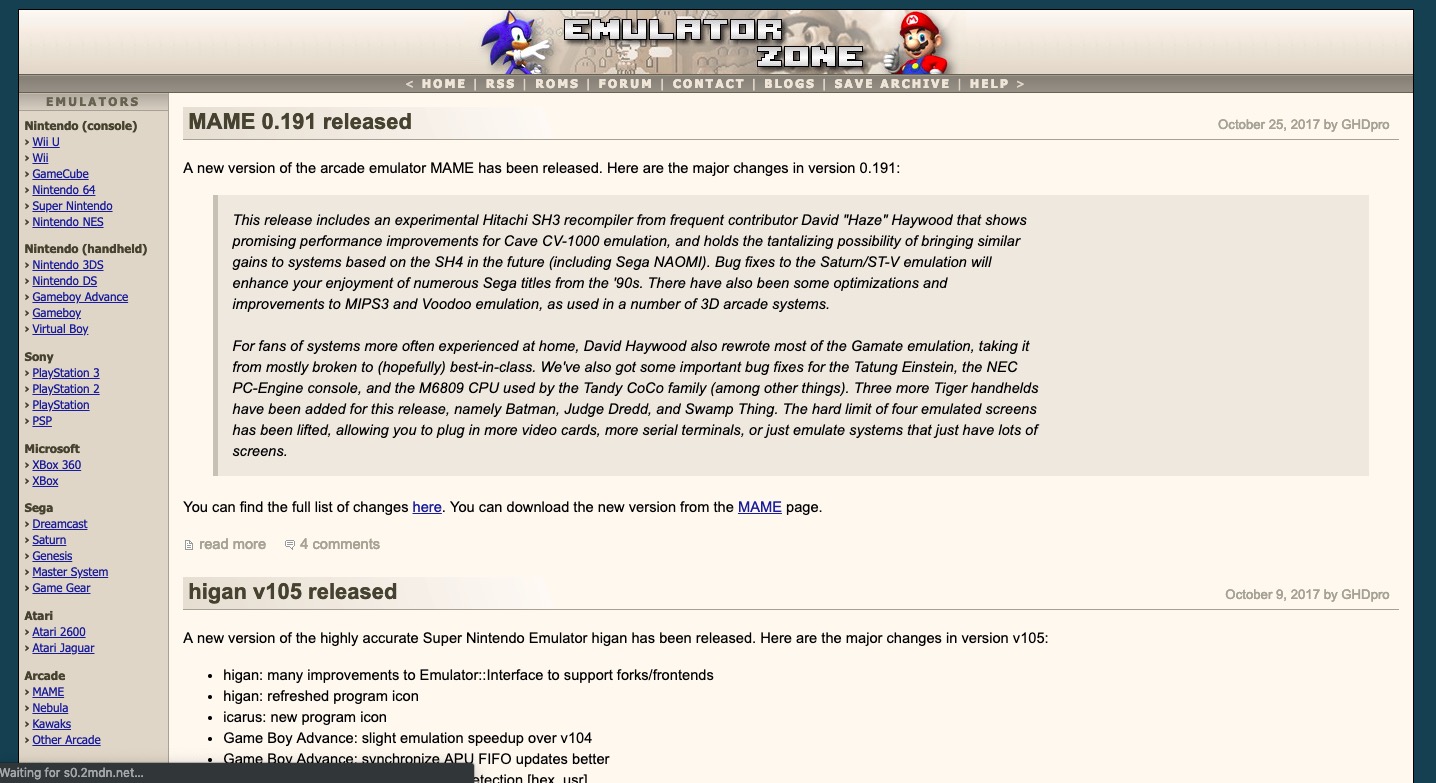 With emulators that run the gamut from Nintendo, Xbox, SEGA, to PlayStation, MAME and more, Emulator Zone provides detailed information on ROMs and emulators so that you can download away all the gaming gold quickly.
Emulator Zone also displays a long list of emulator ratings and constantly rolls out new updates on the site. All together, a decent site to find retro games.
11) RomWorldOnline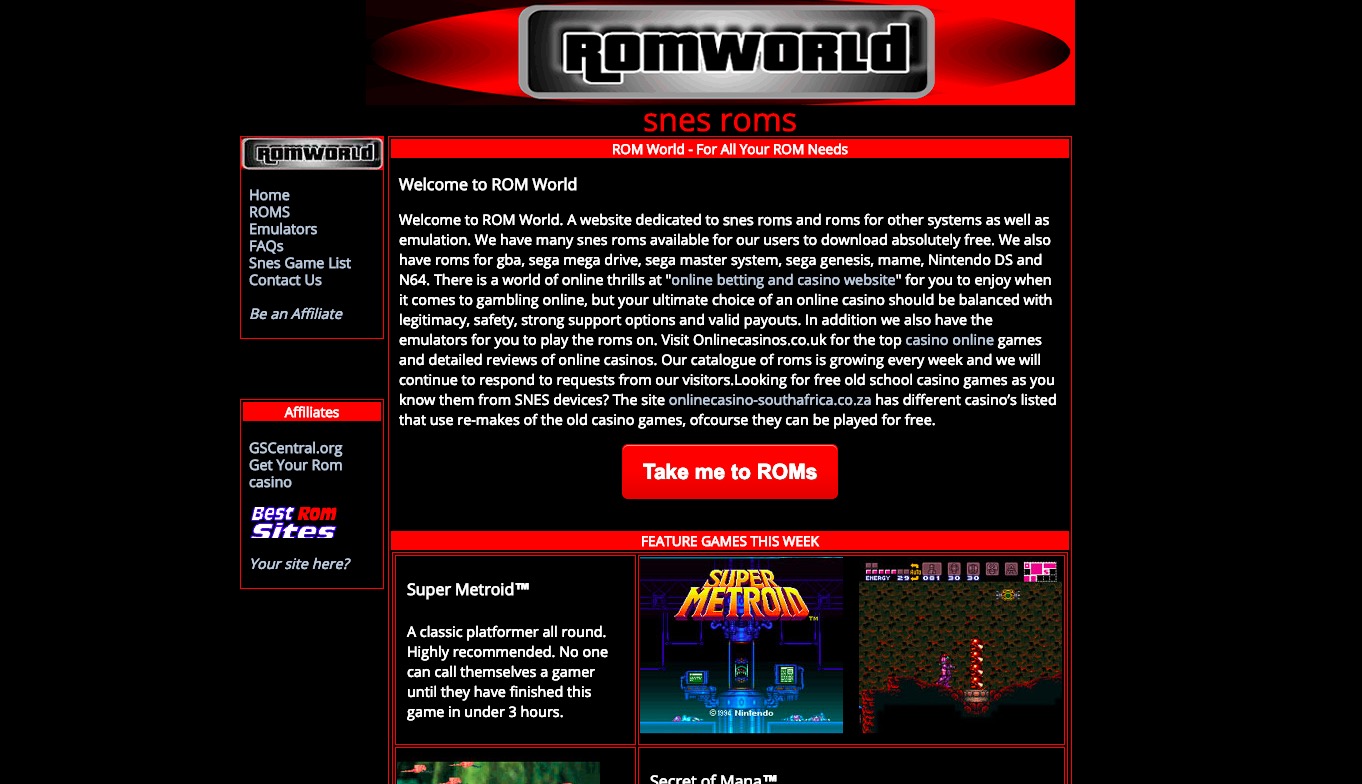 A seemingly not unknown site for downloading free ROMs, RomWorldOnline definitely deserves a mention. For starters, if you are strictly looking for SNES ROMs this site is a goldmine.
Nevertheless, you can still come across ROMs for a plethora of gaming devices and Operating systems. Additionally, RomWorldOnline has ROMs for Sega Beginning, MAME, GBA, Sega Super Drive, N64, Sega Ace Framework, MAME, and Nintendo DS.
12) Gamulator
If you are not fond of intermittent ads on a ROM haven, then Gamulator is a surefire no-brainer. Thanks to a simple and easily navigable interface, Gamulator is a great Emuparadise alternative with superfast download speeds and instant ROMs and emulators access. What's more, the list of emulators on this site is regularly updated with the latest releases.
And..that's a wrap! Did you like our list of best Emuparadise alternative sites? Sound off in the comments.
SEE ALSO: 10 Best Sites like LiveLeak